Disclosure: This post was sponsored by GOOD THiNS through their partnership with POPSUGAR Select.
Baseball season is upon us and between both boys, we've been spending massive amounts of time at the ball field. This is our most time-consuming sport, but my boys play some sport nearly all year long. The spring, though, gets very hard with timing and meals. We have games or practice almost every night and they're all right at dinnertime. We either try to eat very early, or we come home and are eating literally past normal bedtime. No matter when we eat, snacks are required for the other time frame. It's not easy!
I find it hard to stay on track with my eating habits when we're constantly on the go. I will often grab something quick to hold me over and I've been trying so hard to stay healthy. After all, it's nearly Summer! After a week of eating out, way too much junk and feeling terrible, I knew I needed to get back to the schedule. Here are the things keeping our eating in check and schedule under control.


Family Command Center: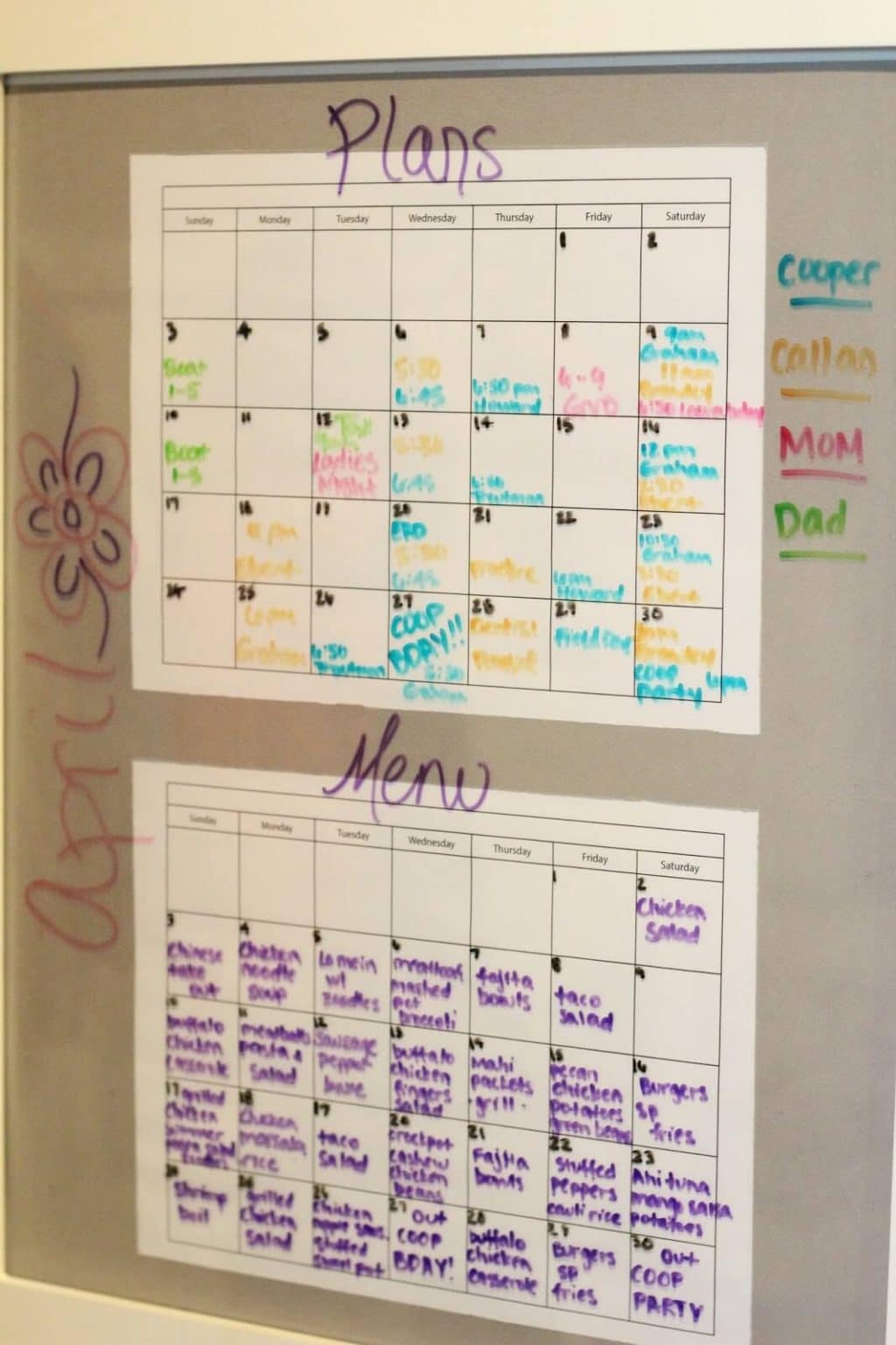 I love this board. Everything that happens goes on the board and everyone in the family can easily see what's going on. Each family member also has their own color, so it helps us keep schedules straight and know when there are conflicting things that The Hubs and I need to divide and conquer.
You can see this is on my board as well. It works great to have them together because I can plan a meal around game times. If we plan to eat after an early game, I may plan a crockpot meal or delay the oven to bake while we're gone. If we eat early, it's typically an easy, grilling meal that I can make in a hurry.

If you have kids, there will never be enough snacks. My boys eat and eat and eat. I don't mind them snacking, because they eat their meals, they're growing and they're exerting tons of energy playing sports right now. What I do want is for them to snack on the healthier foods that I'm bringing myself. So, I pack a snack pack that's always in my car, plus I pack a cooler that gets filled and put in the car when we leave. The pack that stays in the car is mostly emergency food, where the one I fill when we leave is more wholesome food that I know can hold us all over until a meal. Things I pack are veggies, fruits, nuts, cheese, uncured pepperoni or even sandwiches, if it's a full day at the ballpark. One of my favorites is dip. Why is it that dipping always makes eating a little more fun? I am obsessed with both almond butter and guacamole and love to dip things into them.

I've been trying to stick to mostly clean food and finding a good, crunchy dipper isn't easy. A recent favorite find, though, are GOOD THiNS. They're made without artificial colors or flavors and come in 8 yummy varieties. My favorite is the rice one with poppy and sesame seeds. Its simple ingredients pass the mark in what I look for in an ingredient label, which makes it possible for me to say "yes" to a good snack! They're a perfect dipper, but also great just by themselves when I want a little crunch.
My kids, like many, are on the picky side. But not to worry, these GOOD THiNS got 2 thumbs up from my little food critics!
Keeping your body filled with wholesome foods isn't the easiest, but with some planning and the help of GOOD THiNS, it becomes a habit you can maintain!