Happy Monday! I'm struggling today, since the boys went back to school. I can't believe how fast this summer flew by. Cooper is 10. I have 7  more summers with him until he's off to college and it's gut wrenching to think about that. I feel like I'm having such an easier time being patient with my wild 2 year old, now seeing how fast the years go. I'm such an old mom for talking like that, but it's so true! I just hope that the next few years don't fly by as fast as they have already! We crammed in a bunch of fun into our last weekend of summer and here's all about it.
Friday
Summer isn't summer without plenty of boat and lake time here! We finished up some last minute school shopping, Callan went to Carowinds with his friend and we ended the day with a fire at our neighbors house.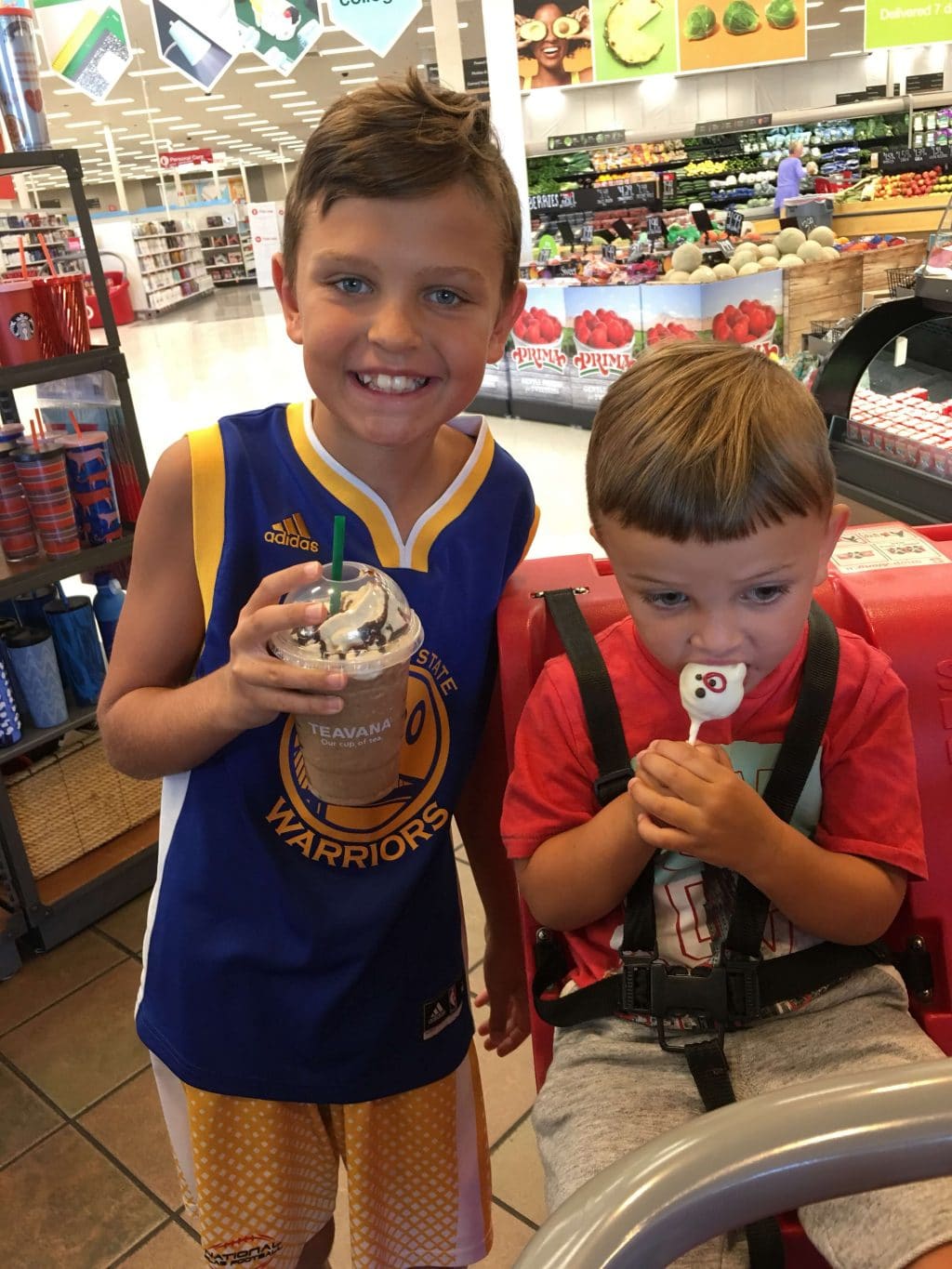 Saturday
More lake time with friends, where I nearly let go of that darn rope while surfing, followed by some pool time. We've had the best time learning how to wake surf this summer and the whole family has been out there, even Lincoln! The Hubs has it down pat and is really good. I'm so jealous of his skill!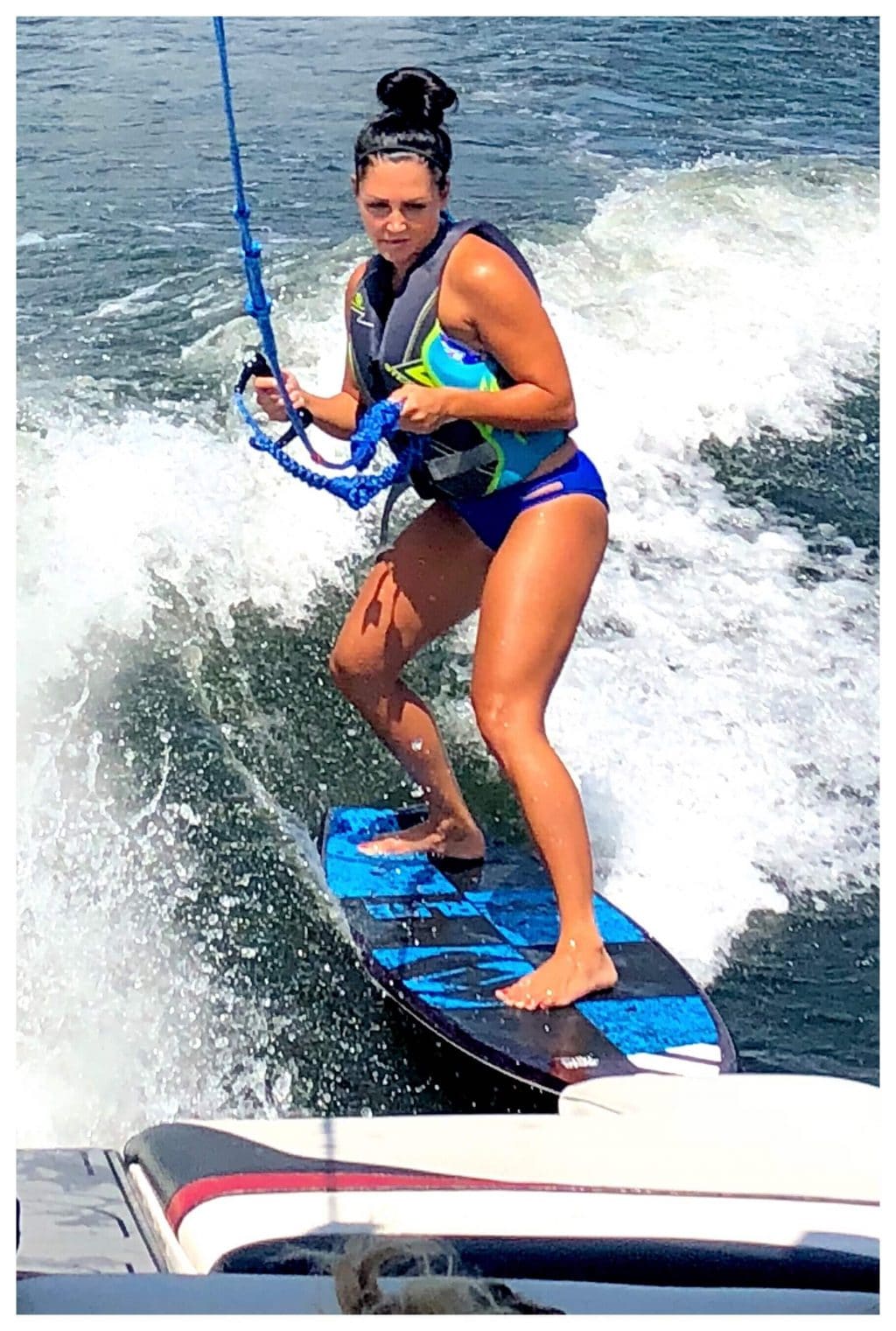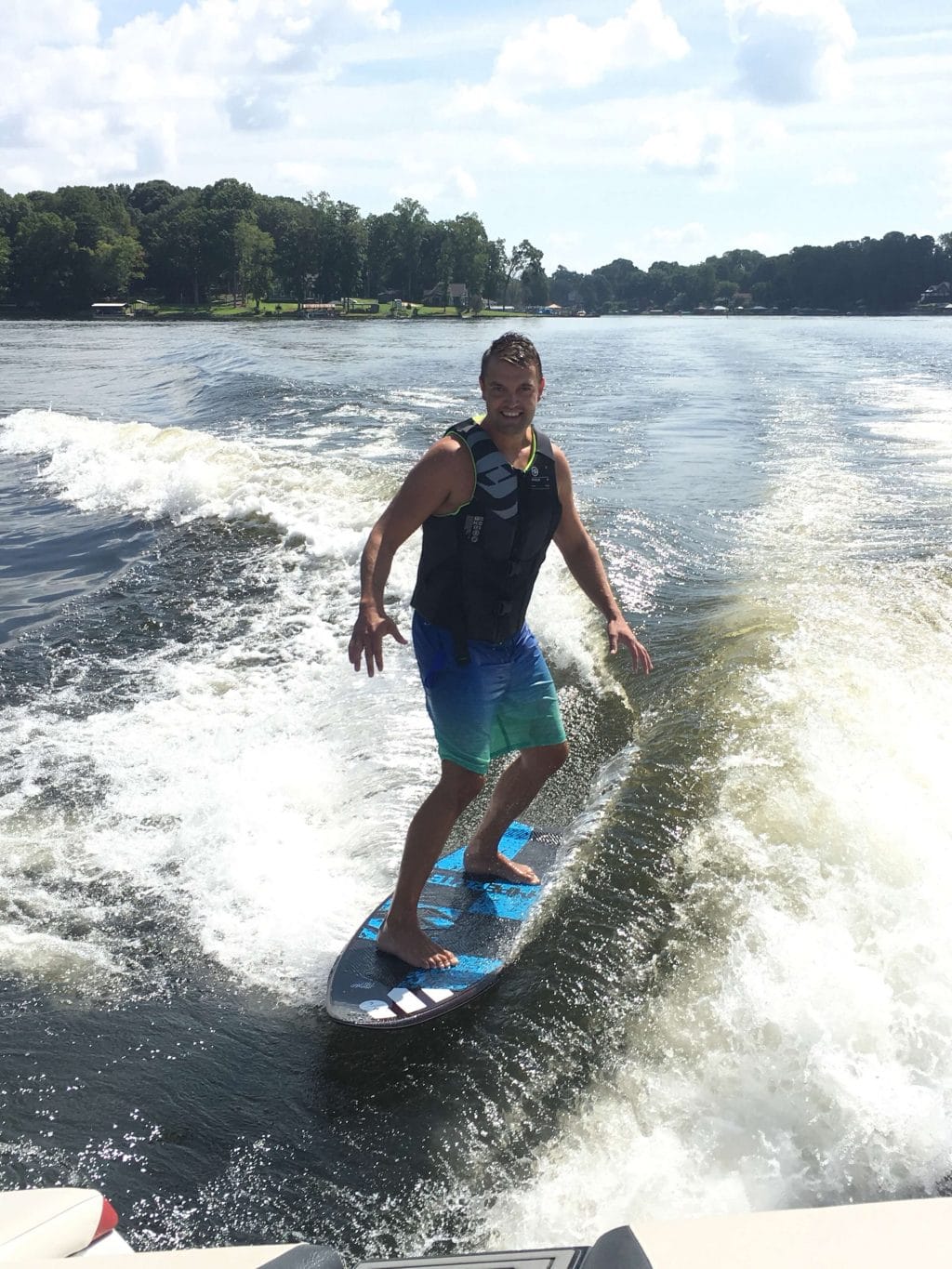 Sunday
Baseball day! Cooper started on a travel team, so we will be busy little bees this fall! We drove a little over an hour away for his tournament on Sunday. Callan and Lincoln were so good in their popup tent! I felt like they might think of this little thing when the song The House That Built Me comes on. Many hours have been spent here and many more will this fall! (If you're a sports mom with little ones, you seriously need one!) Cooper did a great job pitching for his team and I'm so excited about the rest of the season!
This Ellie August outfit was great for the day at the ball field, not working out and slushee drinking! Sometimes you just have to live a little!
Monday
The saddest day of all! I'm so upset that summer is officially over. Thank goodness we have lots of warm days left, plenty of boat weekends and family time at the ball fields! And thankfully, these 2 are still willing to pose with their back to school signs!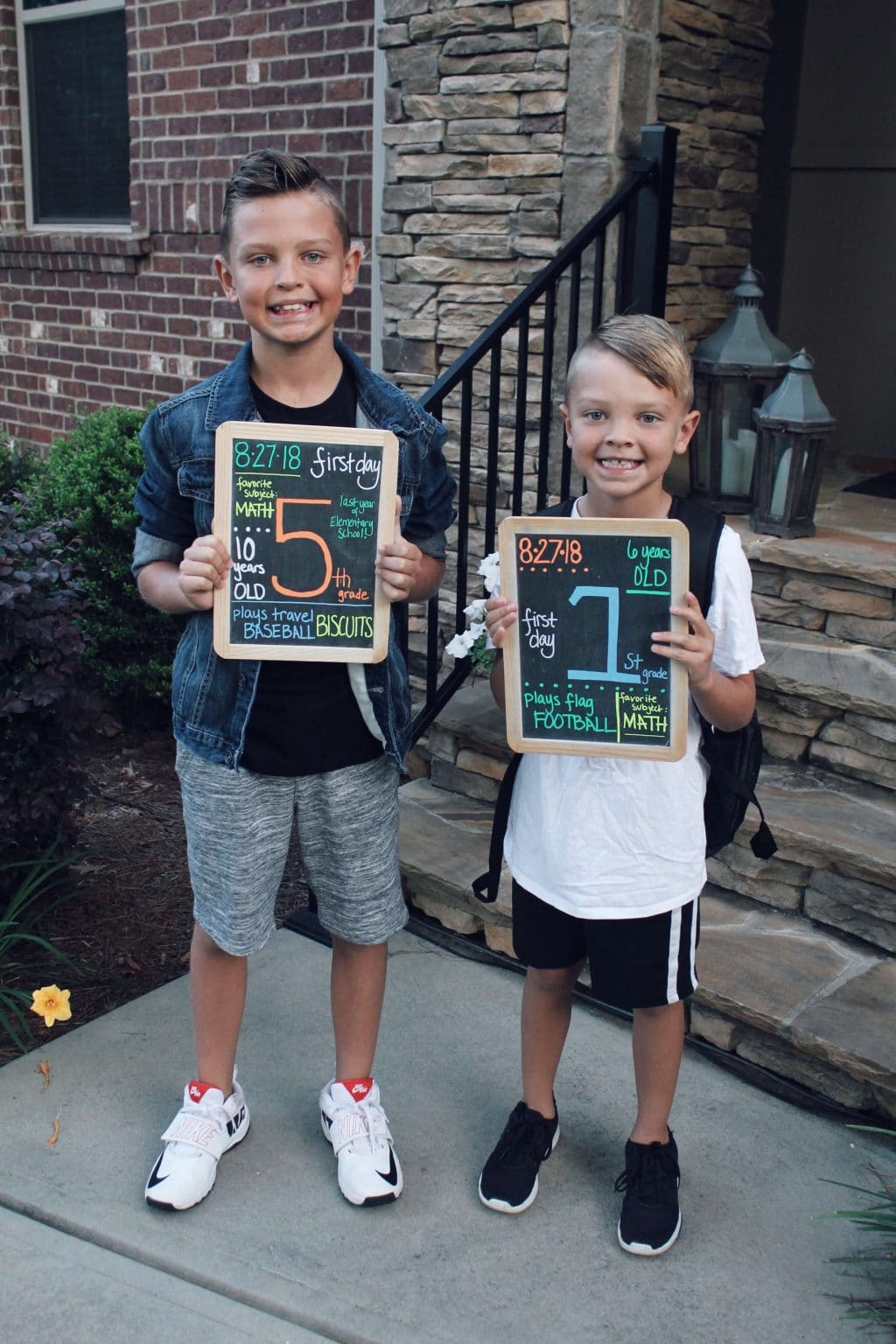 I spent today working on some serious house organization. Is there such a thing as fall cleaning? I have a lot of content coming at you, with the September meal plan and some good big batch breakfasts kicking it off soon!
Hope you have a great Monday!