What a weekend back in North Carolina we had! We debated if it was too soon to go back and would make us leave sad, but it was good. We left with full hearts and a bigger realization that we can maintain our wonderful friendships, even from afar.
Thursday night was a stop at my parents house to break up the trip. I had coffee with my momma while the sun came up! It's nice that they live in Ohio and are a partway point for us to stop.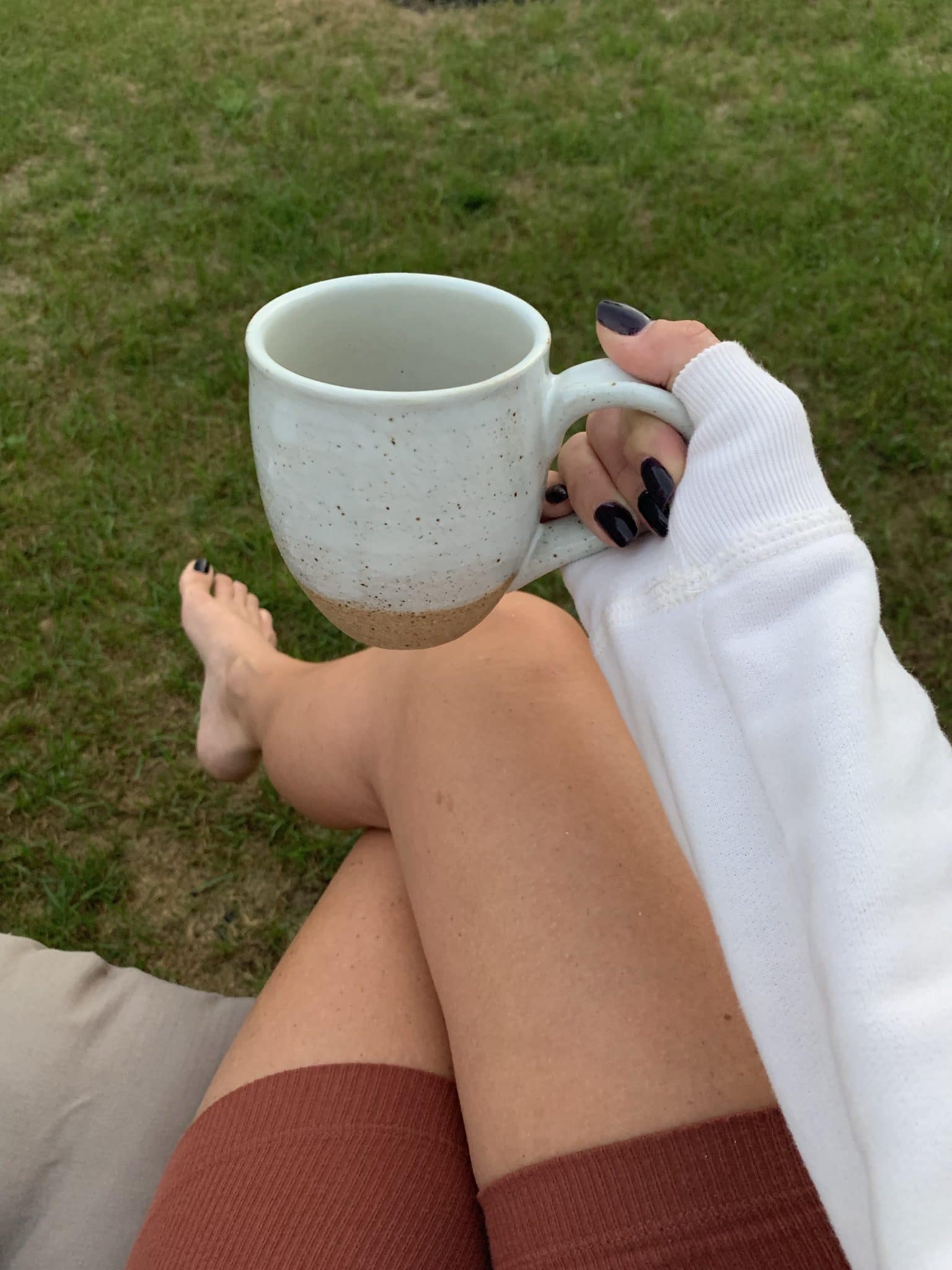 Friday, we got settled in and headed out on the lake for some surfing! We had a blast enjoying the sunset rides and talks with friends. We ended the night with late night deck sitting with our neighborhood crew!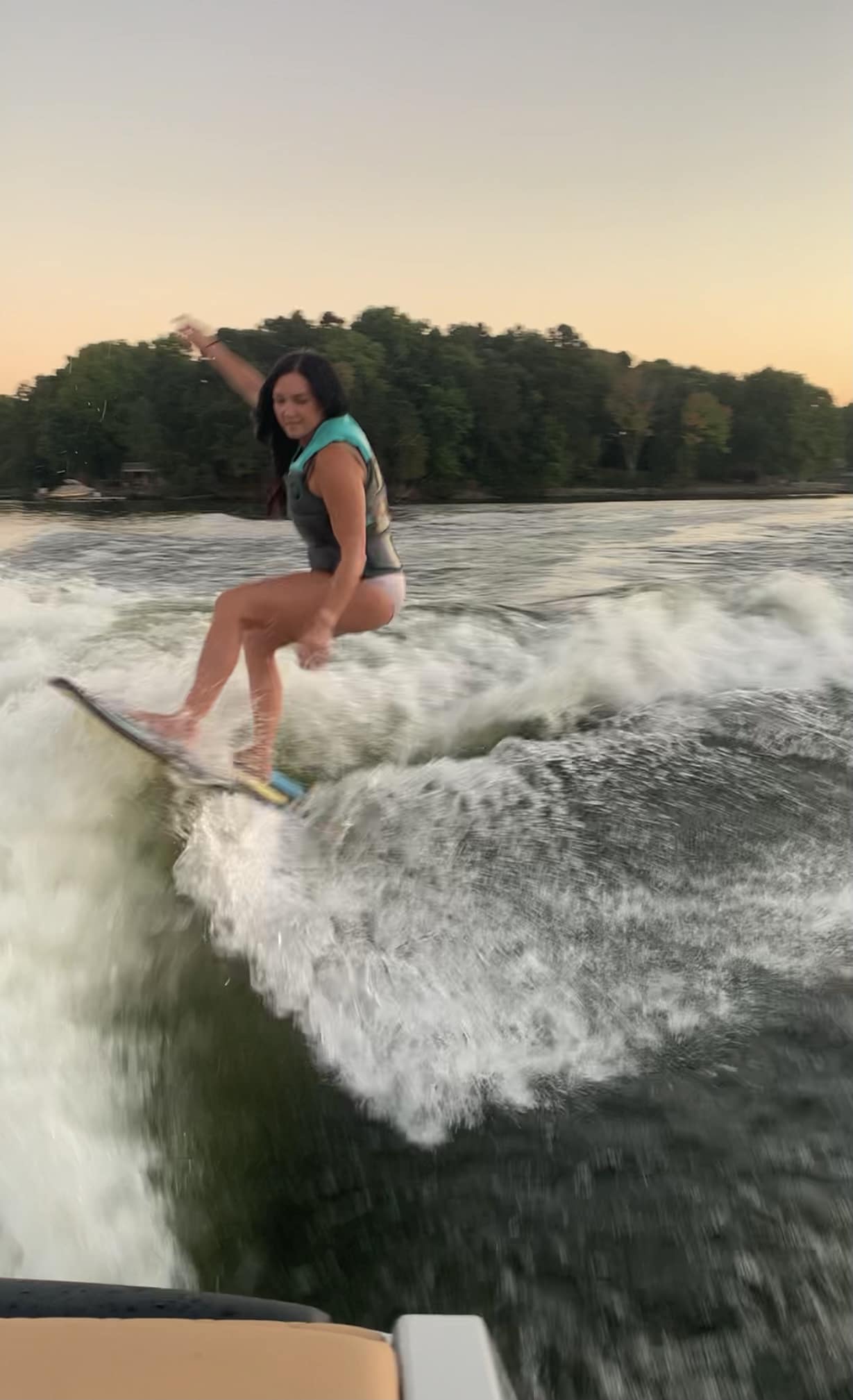 Saturday morning, it was Lincoln and Aubrey time! These 2 still love each other so much and loved time together. I love her mom and we hope all our pictures are used in their wedding slideshow!
Meanwhile, the 2 big boys spent time with their Carolina crews. All of then have such great friends that we made sure to take time for as many of them as possible!
A old neighbor of ours does a Hogfest every year down one of the cul-de-sacs and our weekend happened to collide with the event. This was the 7th annual Hogfest and a 70s theme! We had fun dressing up (and twinning with one set of our friends!).
Later in the night, kids sports wrapped up to let our whole neighbor girl gang be back together! 2 of us have moved away and it was so special to all be together in person and not just over coffee and wine zoom calls! Our next trip together is already planned for next month!

Sunday, the weather changed to Michigan like weather and I was glad I brought my new fave shacket to wear to our neighbors for brunch. Lincoln spent some more time with Aubrey, we got to see more of our local friends after that.
An early dinner with my life group girls was was icing on the cake. They all had busy sports schedules, but somehow the stars aligned so the majority of them were able to sneak away. Brittany was one of my first friends in North Carolina and through her, I've connected with all these other amazing women! (plus Janna who wasn't able to be there!)
Monday, it was time to say goodbye and head home. We made the whole drive back in one day and it wasn't half bad. Will absolutely be doing it again soon!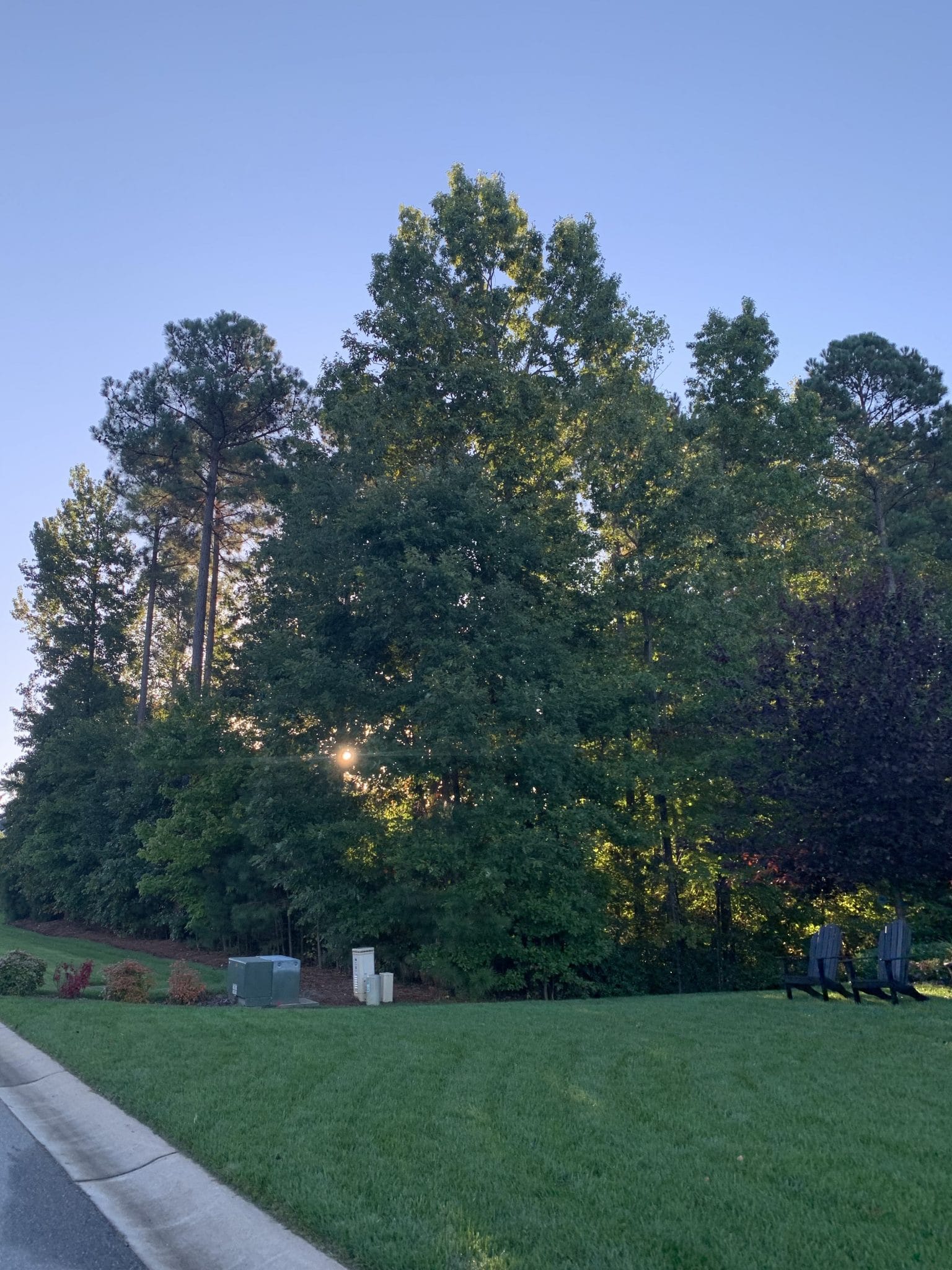 I think this weekend was really solidified in our minds that a move can separate you physically from good friendships, but it can strengthen it in other ways. We felt so loved and really soaked up the time we had together. All relationships take work, so I encourage you to take the time to nourish the ones you cherish. It might mean driving 22 hours in a long weekend, but our relationships back in North Carolina are worth it!