I guess it's time to start sharing details of our new house build with you! I am immersing myself into the excitement of the house to distract from the emotions of the move. We won't actually be living in the new house for a couple more months, but all the plans are in place and I'm excited to share my plan boards with you! I've made these for the kitchens and bathrooms in the house so far and plan on doing them for other space once we figure out what furniture we are going with.
Kitchen
The kitchen is such a main room in the house and we spent a lot of time picking out things we love for this space. We were able to design the whole space to exactly where we wanted every appliance, cabinet, window, etc. It was really fun having much more say than we ever have! I brought a picture of a friends kitchen as inspiration to start, then we built from there. We are going with very dark grey/brown cabinets on the main walls and white cabinets on the island. The counters will be a white quartz that I am SO EXCITED to cook on! I did a couple funky (for me) things, including gold hardware, a black granite sink and herringbone white backsplash. I'm hard core crushing on the cooktop with gold knobs, too!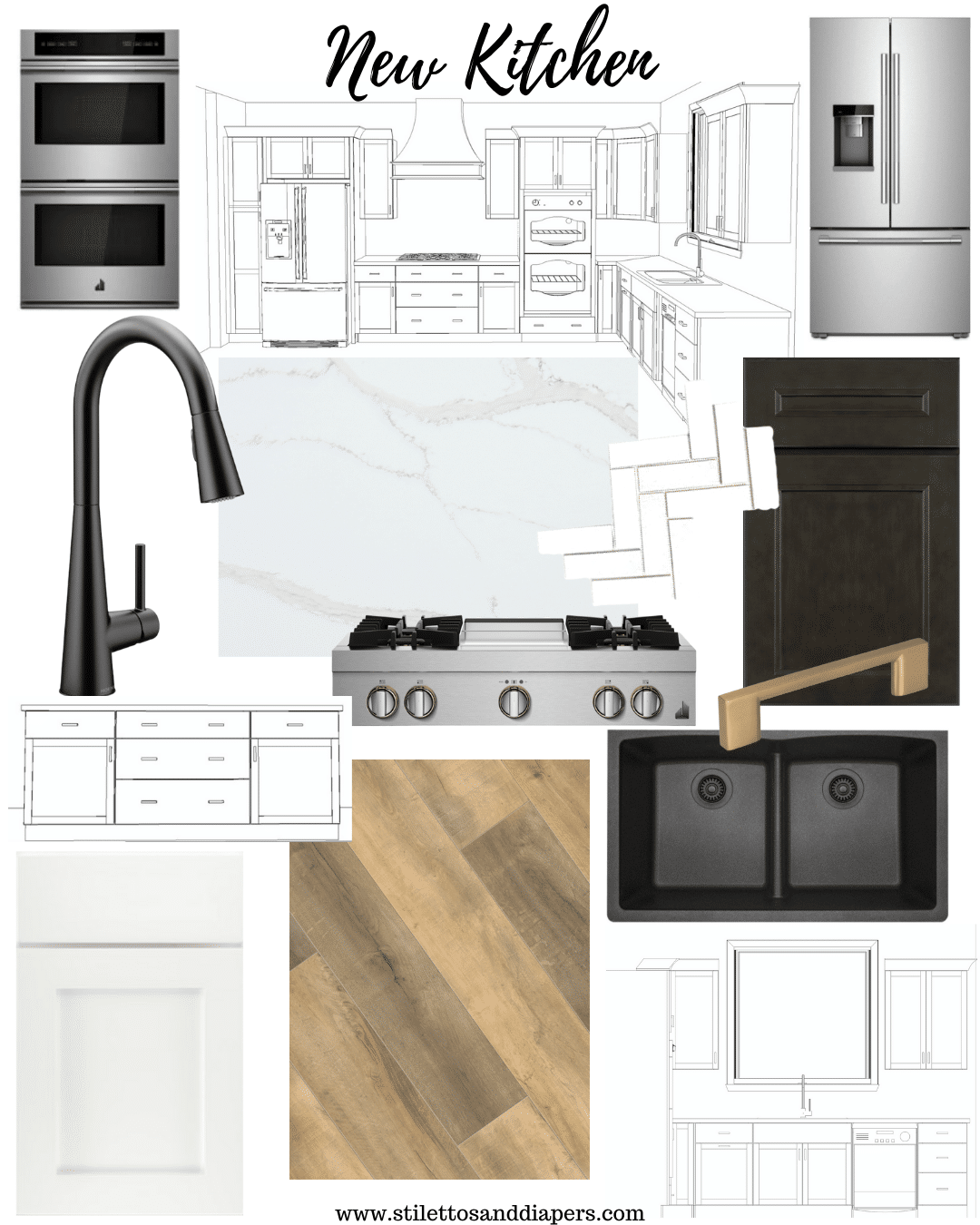 Kitchenette
We are also putting a kitchenette in the basement and I'm really thrilled about that space. It will be mostly boy heaven down there! Since basements tend to be darker, we went all white to keep it bright with the same light wood from upstairs. The Hubs (easily) talked me into black stainless appliances in that kitchen and they're so beautiful in person!
I'll have much more to share once we get up to Michigan and things really start taking shape! I still haven't picked out any lighting for the entire house, so that is my plan to focus on for the next couple of weeks!