While we were at the beach, The Hubs and I got to sneak off a few times alone. You mommas know that when you get that uninterrupted time to finish a sentence without someone yelling, it's GOLD! One morning, we took the slow drive down 30A to Alys Beach; one of my favorite spots down there! We grabbed coffee at Fonville Press, which has to be the most adorable coffee shop in all of life. Despite the fact that we rolled out of bed and snuck away without really getting ready, I had to get some pictures! 
And I've been trying to do some convincing of The Hubs to be in some shoots with me and I got him to give in, just a little!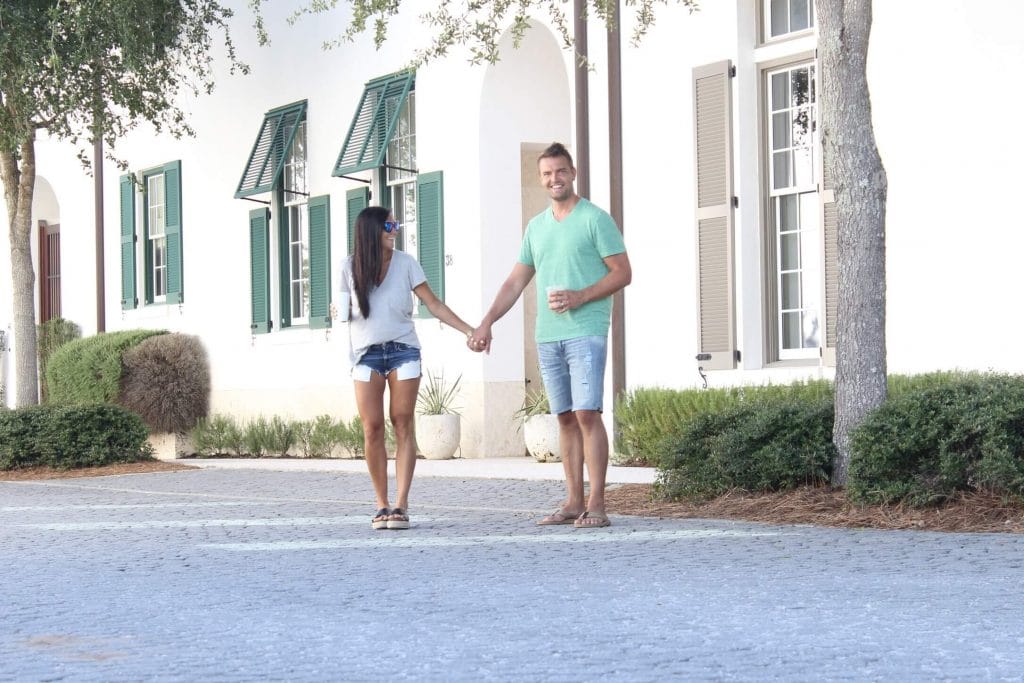 On Me: Side Slit Tee (on super sale and comes in several colors!) | Shorts | Sandals | Sunglasses (use code MOLLY25 for 25% off)
On The Hubs: V Neck Tee | Denim Shorts | Sandals, similar
My sis had these shorts while we were at the beach and I stole them for our family pictures. I loved them so much, that I went and bought them the next day!
Tomorrow we hit the road on another trip, this time to Atlanta! We're going all over the city to see as much as we possibly can in a long weekend! Happy Thursday!