There's not much cooler for this fashion loving Mom, than to see my kids develop a style of their own. Cooper is 8.5 (say whaaat?!) now and has really decided on a style that he loves. I'm not quite sure if it's rocker, comfortable or a combo of the two, but it's totally Coop.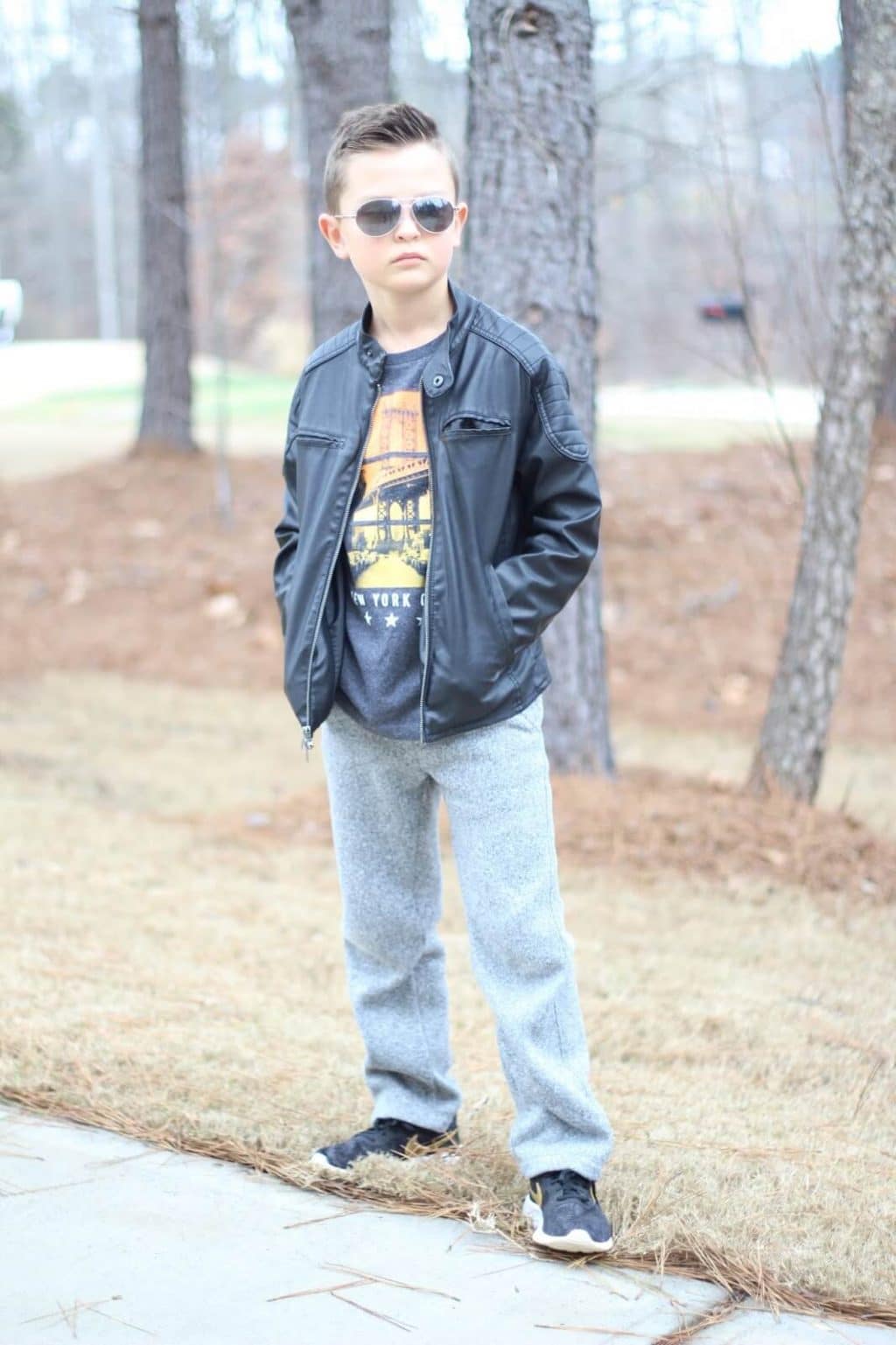 He's totally got this posing thing down, too. The black leather jacket was on his Christmas list and he insists on wearing it all the time. I mean, it's cool. I'd totally wear it, too!
Sweatpants and Tee: Old Navy | Faux Leather Jacket: Target, another cool option here | Sunglasses: Old Navy, sold out, similar here and here | Nikes: Rack Room Shoes
When I first asked him if he wanted to be in this post, he really wanted to write the whole thing. He wanted to tell you about the new diet he's doing, called "Glory30, the diet of glory". I'm pretty sure it's in utter protest to our current Whole30, but I think I might rather be on his. It includes chocolate and no veggies. Haha. We had some changes in plans that have me at the hospital with the little guy (RSV and croup!) so Coop wasn't able to write it out in time. But he'll be back I'm sure, because he loves to tell his friends he's "on the internet". I love that kid!
This Littles Style post is a collaboration with me and Heather of My Life Well Loved and Sandy of Sandy a la mode is joining us this month. Head over to their blogs to check out their little's style and share yours by tagging us on social media!
Shop the little look: