We got settled and ventured out for dinner and walking around to see Christmas lights. But first…let me take a selfie.
We've been here 3 years and I honestly don't think we've seen the city all decorated at Christmastime. The streets were lined with wreaths and bows and there were beautiful trees and decorations all over.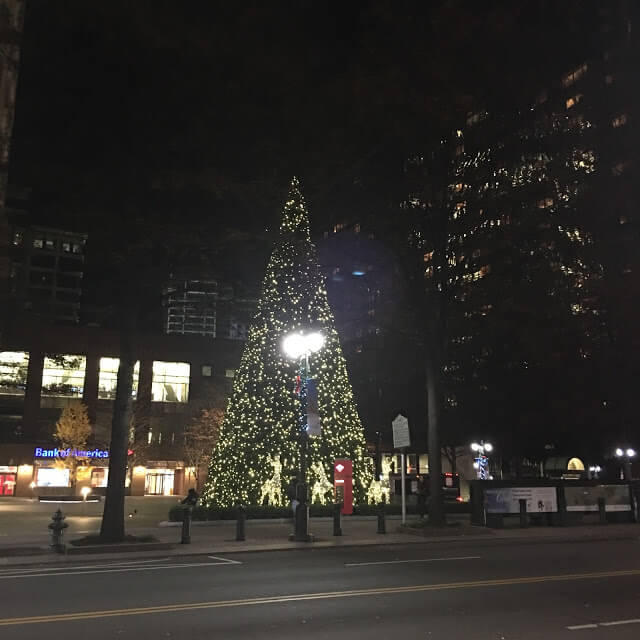 Well, it happened to be a pretty cold night (for North Carolina!) and the boys were chilly, so we came back to the hotel. Which turned out to be pretty freaking fantastic. 


We made our way through the lobby, sampled some wine, then ordered a 1 lb donut. Yes, 1 whole pound! It's the Stoke restaurant specialty, but we asked to bring it to the room since it was almost bedtime.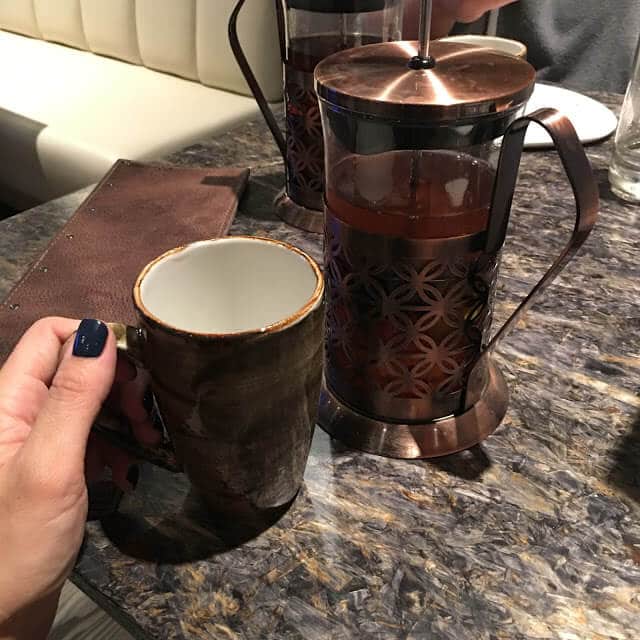 Back at the room, we got them set in the "boys only" room to watch a Christmas movie. The Hubs and I sipped wine and polished off that donut! (Notice all the things in the bedside table? I let the big boys pack their own suitcase and they set all their "essentials" up right when we got there!)
After driving around a bit, we brought the boys home to the sitter and headed back out for our Anniversary dinner at Block and Grinder. Beef is their specialty and since we're both filet lovers, we decided to try it out. I'm giving it a 10 out of 10! We even went crazy and tried a new wine. 11 years is worth celebrating!