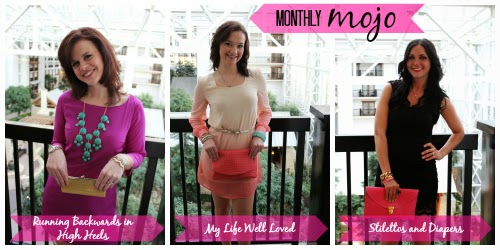 Linking up with Rachel and Heather again for my favorite things of the month! April itself is one of my favorite months. The weather suddenly turning warm, Easter and Cooper's Birthday! This coming week, I'm finishing all the last minute prep for his party as well as Easter and all my family coming into town! Really looking forward to it all and hope it doesn't fly by!
Here are some things I'm really loving this month:
1. P90X3. I love that this workout is only 30 minutes long. I feel like it's totally doable and I'm able to stay consistent. I've only lost like 3 lbs in the past 2 months, but I've lost several inches and can see a big change in my body!


2. Girl Scout Creamer. This stuff. SO good. So bad for you, but it's my thing. I'm not giving it up.


3. Baseball Season! I love baseball. We're big Met fans around here, so the season isn't full of that much excitement. Cooper's T-ball games? Whole other story! So much fun seeing him play!


4. Cowboy Boots. I'm loving my X-Appeal boots from Rack Room Shoes. They're on sale right now for $29.99 too! (You can see how I styled them this week here)


5. Starbucks Verismo. This single cup coffee brewer from Staples is not only pretty (I have the champagne one!) but it makes a perfect fancy cup of coffee. The ex barista in me is coming alive with this thing. See how I've been making Starbucks Caramel Macchiatos right at home here!


That's all folks! I'm off to a T-ball game! Weekends just aren't free time once you have kids in sports!