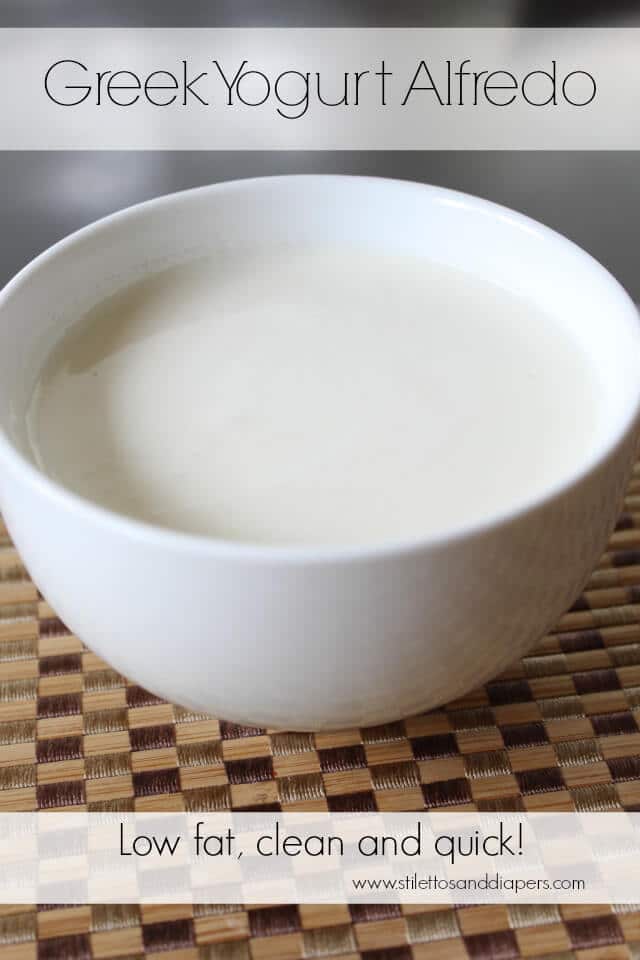 I love me a big bowl of pasta covered in alfredo sauce, but I don't love the calories or fat that come along with it. I set out to make some "healthy" alfredo and was surprised that it was simple and tasted pretty darn close to the real thing.


This will be the easiest recipe I will ever post. Seriously.


Ingredients:


1/2 cup Milk of your choice (Whole milk will make the sauce thicker, rice milk will make it thinner. Do your thang.)
1/2 cup Greek Yogurt
1/2 cup Parmesan Cheese
1/2 tsp Garlic Salt


Whisk the milk and greek yogurt in a saucepan over low heat. Add in the parmesan and garlic salt and continue to whisk until there are no lumps. Keep the heat very low and whisk occasionally. The sauce will thicken a bit as it warms, about 5 minutes.


That's it. Pour over your pasta and dig in. My favorite pasta right now is Roland Foods Udon noodles. They're thin like fettuccine, but their only ingredients are organic wheat and sea salt. I get them in the Asian food aisle.


If you're looking for help with meal planning, clean eating, or saving money off your grocery bills, check out eMeals!