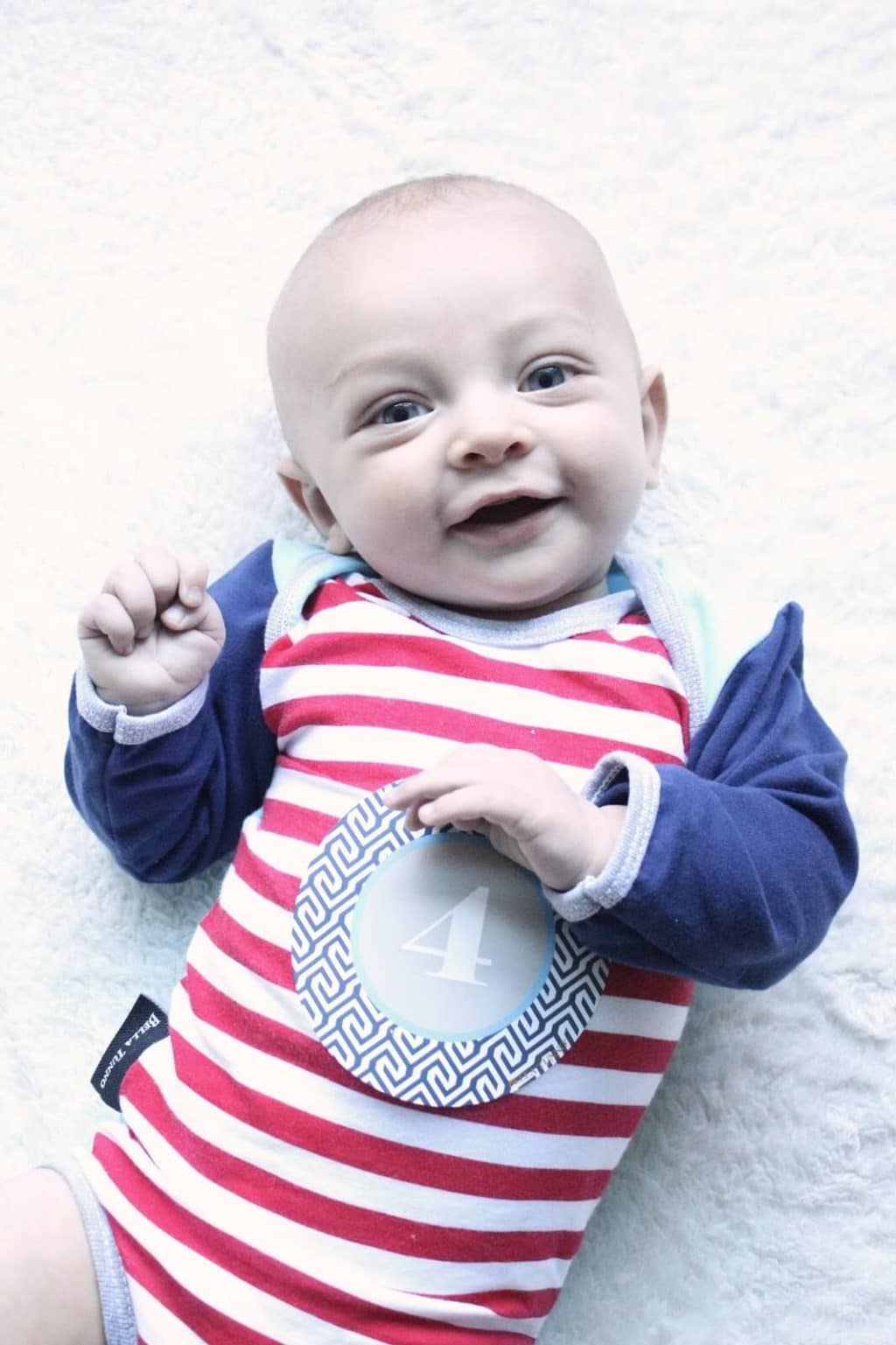 This is the face he makes when he's cooing. He does it a lot and will copy someone if they start first. I LOVE it! It's so fun when they start interacting.
4 month stats:


13lbs 14.5oz
25 3/4″


He's not the greatest sleeper…like at all. He hates napping and usually only naps while I hold him or in his carseat by the microwave vent fan. He also loves to wake up every 1.5 or so hours at night lately. He's been super drooly, so maybe his teeth are bothering him? Regardless, I am SO TIRED. Sleep that interrupted is no bueno. He also hates the car and screams for the duration of nearly every ride and every day in the pickup line. After some tips from people on Instagram, I think we'll be trying the convertible seat pretty soon.


Enough of the dislikes! He loves his new toys that he got for Christmas, especially the Fisher-Price Bright Beats toy. He's starting to hold onto rattles and light toys and can entertain himself for a little bit. He loves music, watching his brothers dance and being held! The day after Christmas, he rolled from his stomach to his back! When he's on his stomach, he can scoot himself quite far. I've seen him go about 2 feet!


The sleepless nights are exhausting and my body is tired from lots of bouncing, but as he grows up, I realize even more how much I'll miss this! He's my last little one to snuggle and I can sleep when they're all teenagers. Hehe.