It's been 11 days since Lincoln was born and I'm ready to get back to normal! I've only lost 9 pounds of the 28 I gained and am feeling super smushy still. Since I'm all about real life, I'm going to keep it real when it comes to this baby weight thing, too.


I've been wearing this Belly Bandit for the past few days. I was so bruised all over my stomach when I got home from the hospital that I couldn't even put it on. Once I could wear it, though, I feel so much better! It's very supportive and makes it possible to laugh without feeling like I'm going to pop open.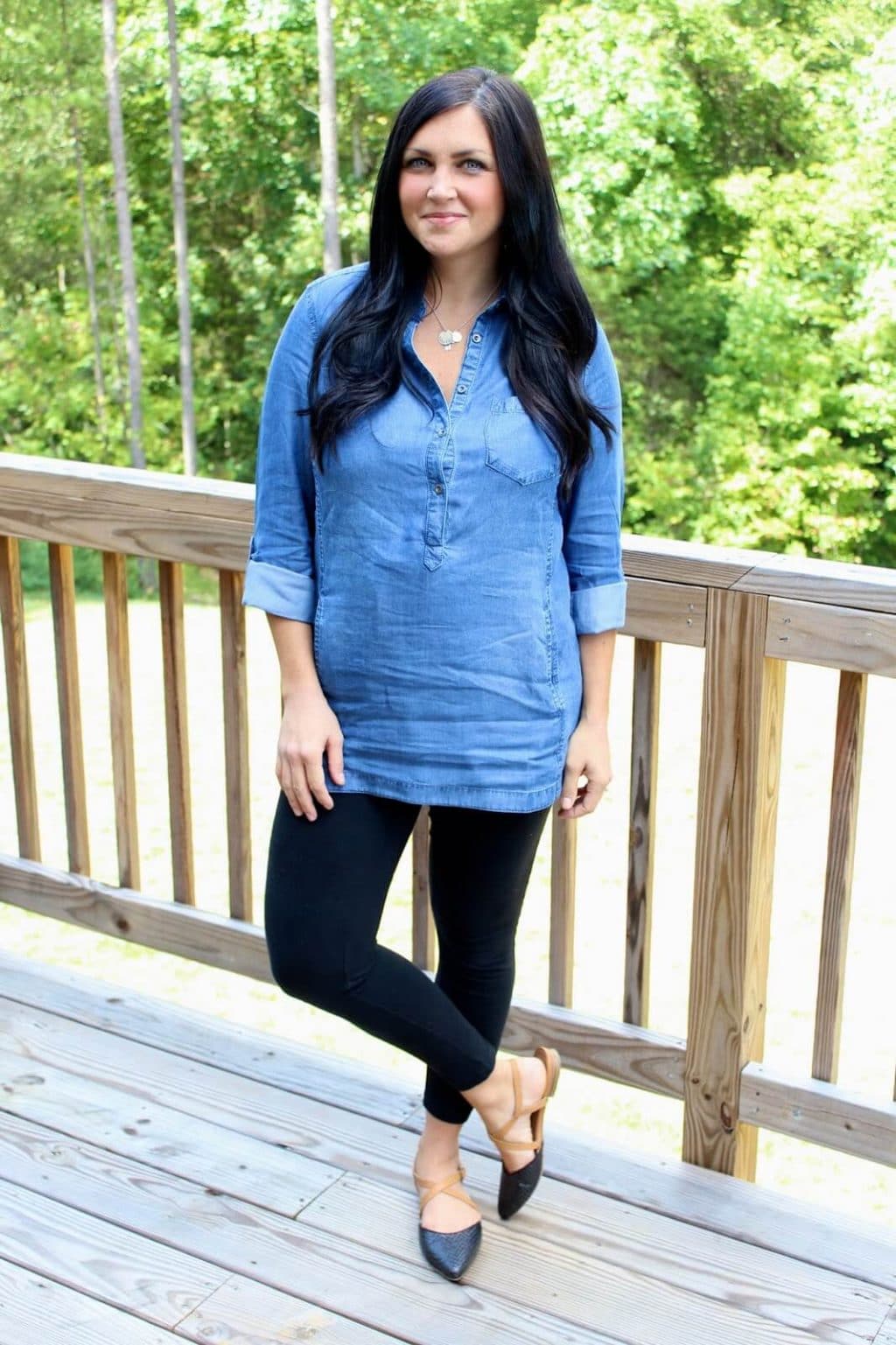 The Hubs ordered me a little Lincoln charm for my Julie The Fish necklace. I love having all my boys close to my heart.
I can't even begin to tell you new mamas how important it is to get up and get dressed after having a baby. Sure those pjs are comfy, but you'll feel like a new person if you get a shower and put on some makeup. Even if that does mean you put on sweat pants afterwards! I've worn this chambray tunic twice this week, as well as a different pair of black leggings with a button down chambray once. It's super easy for nursing, not squishing my belly and I don't have to be terrified to answer the door. I'm lucky with this cooler weather we've been having, making some easy legging outfits possible!
And just an FYI, babies love the sound of a vent fan and running shower. Lincoln loves sitting in his carseat and being wrapped in a swaddle, even though they all swallow him still!