We are having a great time here on 30A, as usual! We try to get here as much as we can and just love this area. We had a few days with just our family, now my parents as well as a couple siblings are here. We'll have everyone here by the end of the week to celebrate my little brother's 21st Birthday! Here's what we've been doing so far!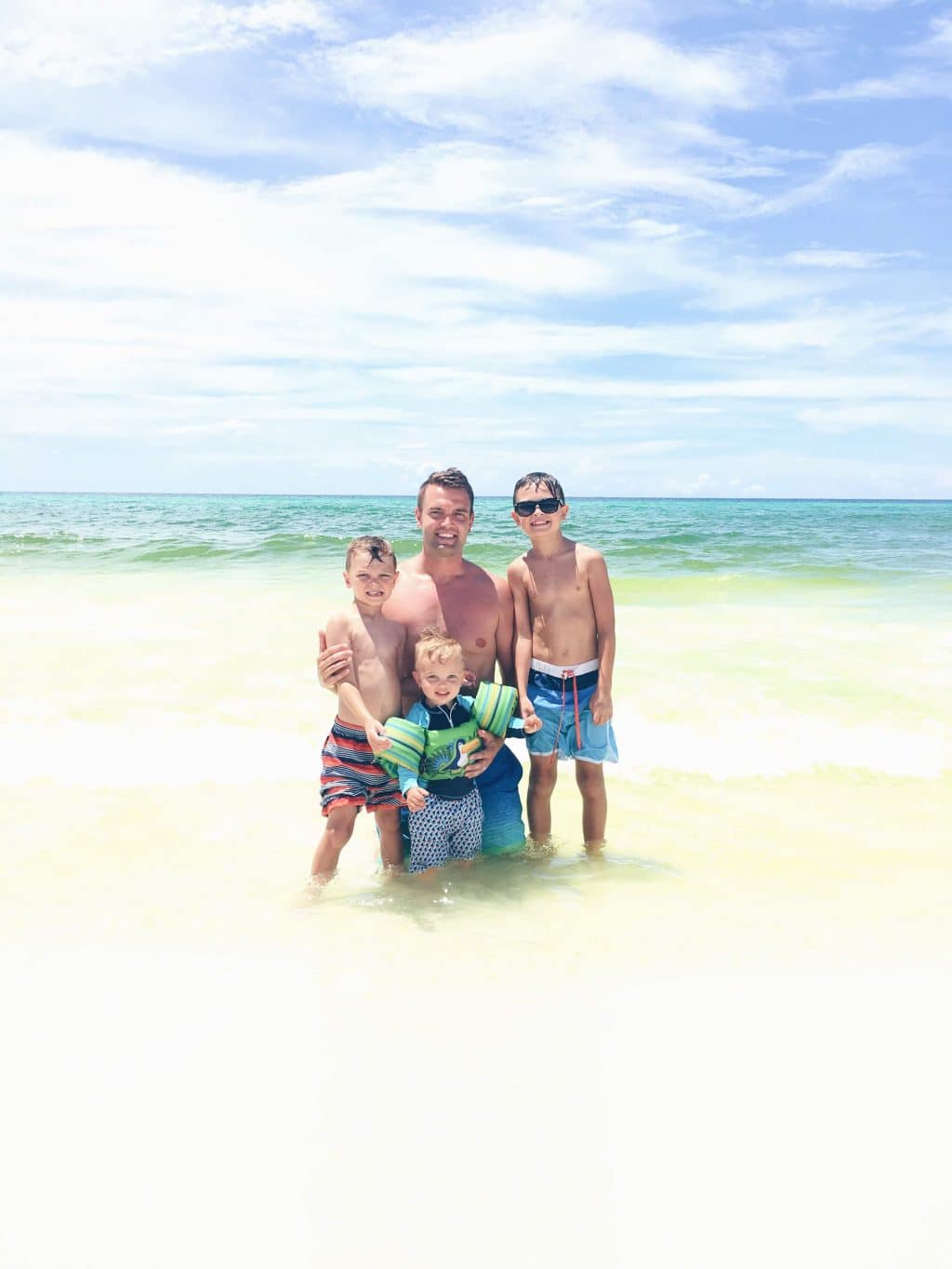 Wore this cute tunic from the other night for dinner. It's on sale for under $30 and comes in several colors! It's going to be a great transition for fall! (These white shorts are from last year, but there are some good options here!)
Fun pool floats are completely essential for a beach trip, right? Here are a ton of cute float options! I'm like a pool accessory queen. Give me all the floats, beach bags and cute towels!
There has been quite a bit of cocktails consumed so far. And not just because of vacation, but Lincoln decided it was a good time to start crawling out of his pack n play and gave me quite the workout as I put him back in like 100 times. He finally got it and is staying until he's done sleeping, thank goodness!
We tried a new to us restaurant, The Back Porch, in Destin. I really don't like driving there because the traffic is awful! But it was a fun change of pace and so nice to eat on the water!
I brought this cool high chair from Inglesina on the trip. It folds up so small to fit in the car and we don't have to use a chair for him. I LOVE it! We won't be able to use it long since he's getting close to the weight limit, but it's fantastic for now.
And that's all for now! We will be here another week, so I will keep oversharing on Instagram and here on the blog. Hope you have a great Monday and Happy National Tequila Day! Virtual cheers of our margaritas later!