Happy Friday! This has been the craziest, busy week around here! We're surviving our 2nd week of virtual school, but I can assure you, we're barely surviving. After chatting with a few of my girlfriends last night, who are all doing something different with school, I realized that we're all in the same boat. This is such a strange time and it isn't normal for any of us! It's so important that we show each other some grace and take time to care for ourselves. Time alone or with friends is so important and so often overlooked.
Here are some Friday favorites that I'm loving this week!
Nordstrom has an item 50% off each day through the Anniversary Sale and today is Spanx leggings! They will sell quickly, but I grabbed the this black camo pair! This is not just their leggings, but all the shapewear and undergarments that are part of the sale as well.
Girls Night
Last night, I met up with some of my girlfriends for drinks and apps. We were meeting weekly, but it's been challenging lately with the kids! We have been trying to coordinate for the last couple of weeks and couldn't get it together. There were conflicts all around in the hours before, but we made it happen and had the best time! As I said before, it is so good for the soul to have that time to chat, breathe and just spend time with your crew of girls.
New Fall Haul
I've been protesting the start of fall and haven't been ready for the cooler temps. Then I had 1 day this week where all these goodies came in and I started crushing on fall! I'll be doing a try on this weekend and post all the stuff next week. But for now, I'll link these pieces that I am loving!
Plaid Tie Front Shirt | Cable Knit Sweater | Striped V-Neck Dress | Raw Hem Jeans | Brown Booties | Dolman Cuff Sweatshirt
I got this cute key ring from Hadley Mae Designs and am loving it! It's flexible silicone and comes in tons of colors. At under $10, they're great gifts and I got a couple colors so I can match my outfits!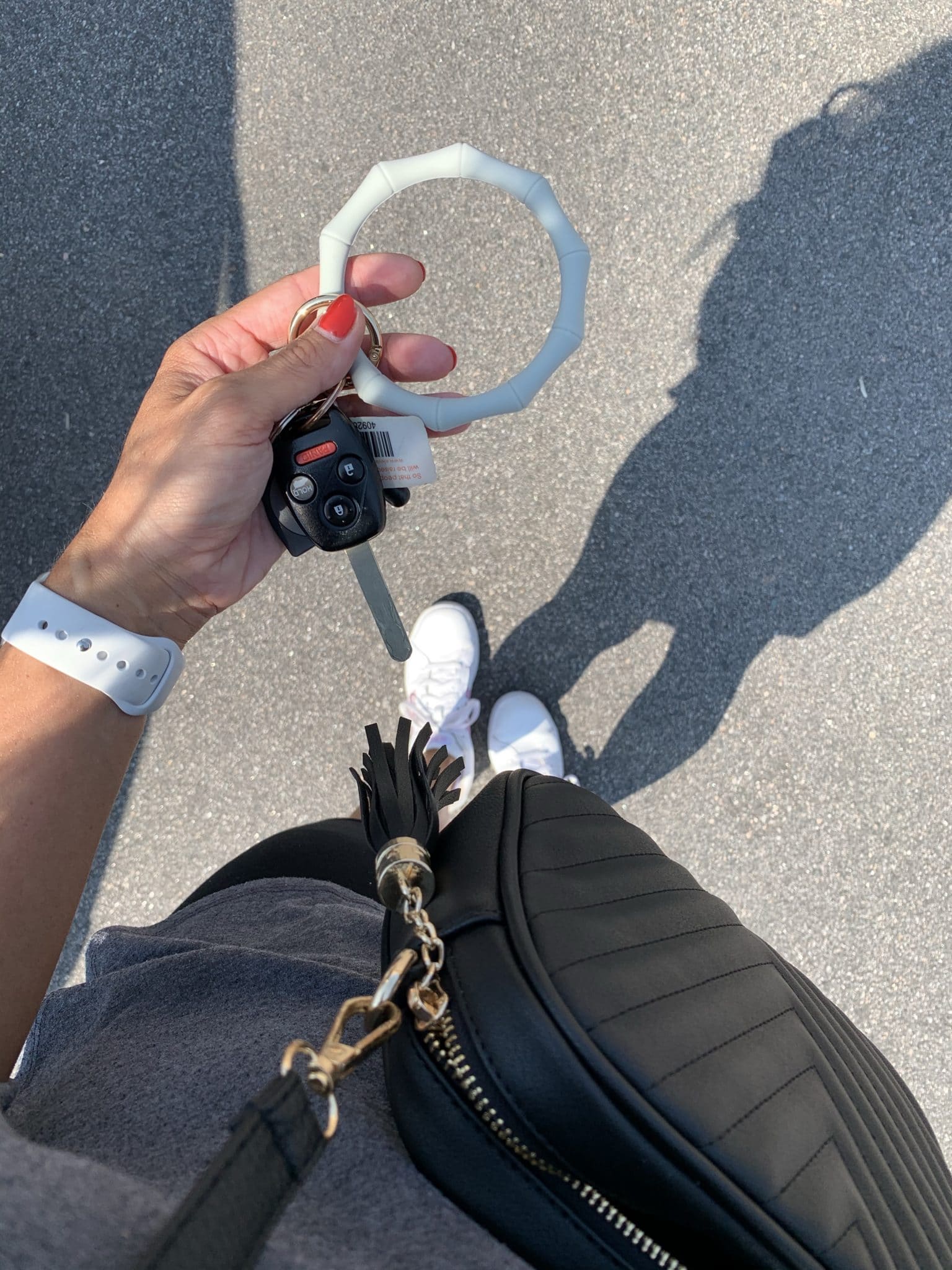 This week, I basically lived in these amazing joggers. They're a great alternative to the Zella ones in the Nordstrom sale and they're under $15! And these tie dye slippers make me so happy. They're a great addition to my mom-i-form!
Sweet Magnolias
This one is a bit random, but I have seriously loved watching Sweet Magnolias on Netflix! It's very much a girly show and The Hubs hasn't watched with me. But it's just sweet and clean and 100% one of my favorite shows lately!
Hope you all have a wonderful, restful weekend. Happy Friday!