Before moving to Charlotte, I'd never heard of Lake Norman. Now that we've lived near it's shore for the last 4.5 years, there's not a place I'd rather be. And if I didn't live here, I'd choose it for a vacation in a heartbeat! We really hadn't been around lakes much at all growing up, but now it's in our blood. The lake life is the only thing my kids know and I absolutely love the days we spend on the water. It really is like a vacation right in our backyard.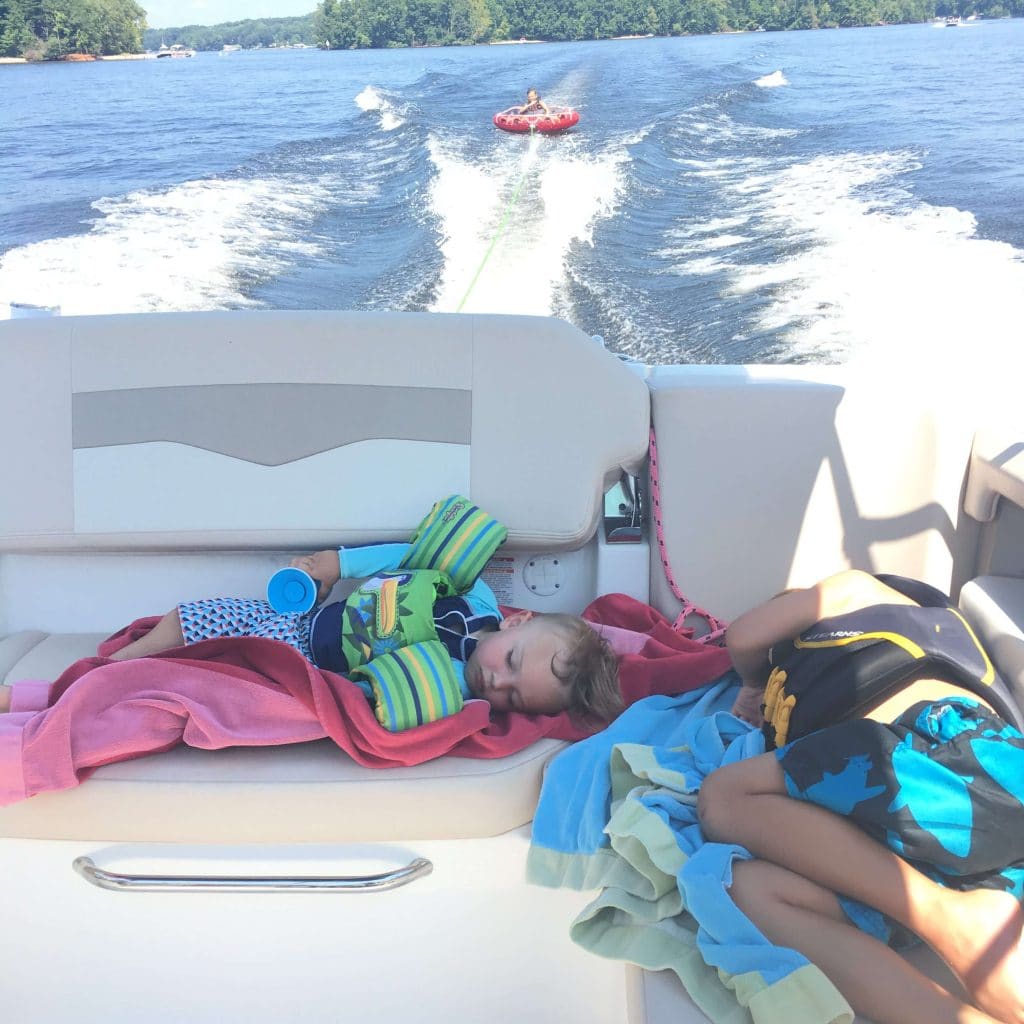 I got to thinking the other day, I bet there are a lot of people that look for a great place to vacation and never even consider a lake. Since Lake Norman is so large, it isn't the pond like body of water that I think a lot of people envision. Lake Norman is North Carolina's largest manmade lake, with 520 feet of shoreline. It's so long, that it touches 4 different cities in 2 different counties and offers plenty of things to see and do. And those are the things that I want to tell you about!
Blue Parrot Grill – If I have to pick one restaurant for ambiance, "The Parrot" it is. This is such a fun, causal hang out with amazing views. You can drive there, but we generally go via water. You can wait in the boat until your table is ready, too! On Friday nights, they have a live band and on Saturday nights, you'll hear dance music from the DJ. Our kids love coming here, but it definitely turns into more of an adult space later in the night. The menu features mostly bar type food and my favorite after a day on the lake is a Tahitian burger, fries and a fruity cocktail.
North Harbor Club – I love this restaurant and it's accessible by car or boat. Inside is a dressier feel that's perfect for date night, or you can pull up in your shorts and eat outside. There's plenty of space to hang out by the lake if you have to wait on a table. We've also taken our kids here for dinner and they're kid friendly.
131 Main – If you have a date night or special occasion, 131 is a fantastic place to enjoy amazing food. Their farm to table concept leaves no room for freezers; just fresh ingredients. You can opt to sit on the patio, or wait for your table around the outdoor firepit.
Eez Fusion & Sushi – Craving sushi? Grab a Tuna & Avocado Tini and a bento box at potentially my favorite restaurant. Wednesday is half price bottles of wine, so obviously my favorite night to go!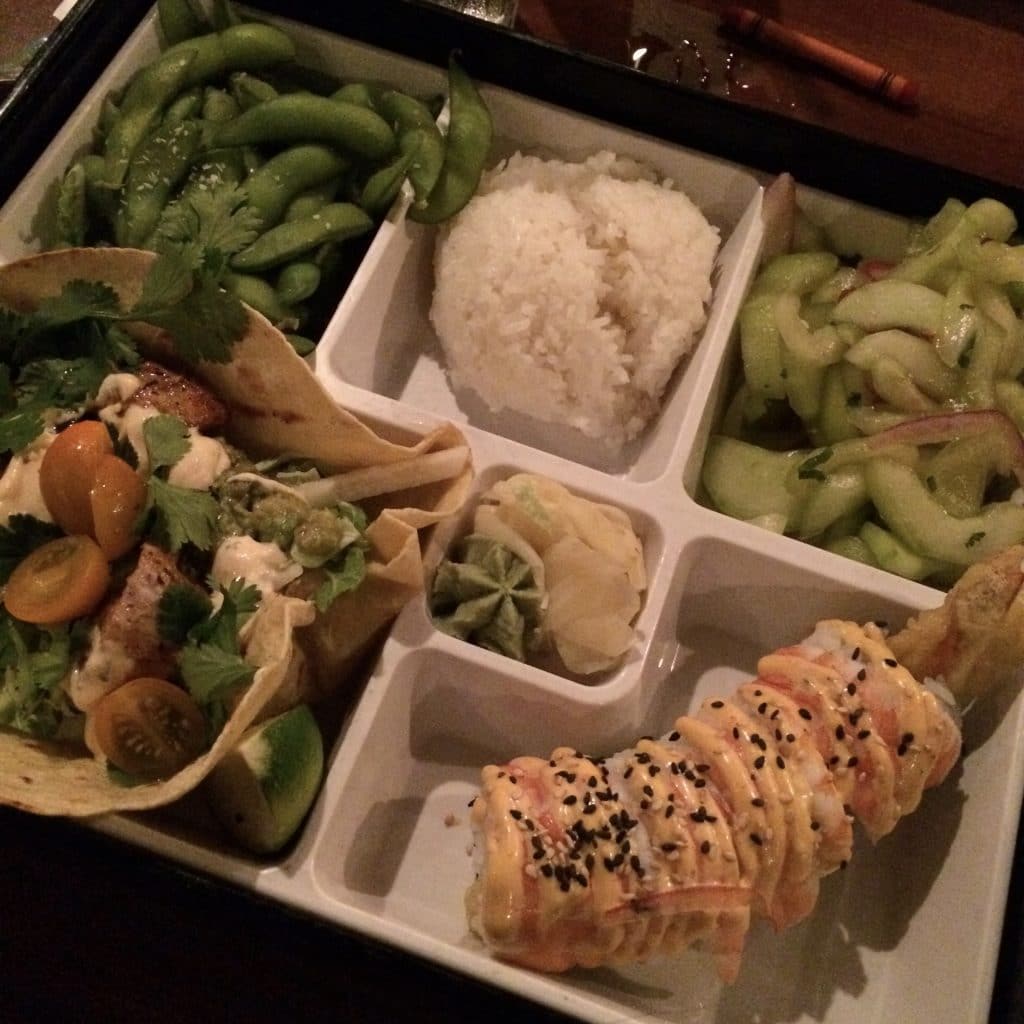 Pinky's Westside Grill – Looks can be deceiving, so you probably wouldn't be compelled to stop into this strip mall restaurant. But if you're into burgers smothered in pimento cheese, hushpuppies and waffle fries sure to cure any hangover, get yourself there. This place was featured on Diners, Drive-Ins and Dives and for very good reason. It's delicious.
Birkdale Village – Birkdale is a one stop shopping center that is all outdoors. They offer boutiques, larger brand stores, plenty of restaurants, a movie theater and an epic wine store. It's a great place to go if you have several people that all want to look at different things. (i.e. My boys go to Dicks while I hang at Lulu Lemon!)
Sweet Grass Home – This is your spot to grab a #LKN souvenir, a cute gift or something pretty for your house.
Davidson Farmer's Market – Open on Saturday mornings, this is the best spot for all things local and organic. There are tents set up all around with fresh produce, meat, bakery goods and other sweet treats you'll want to eat!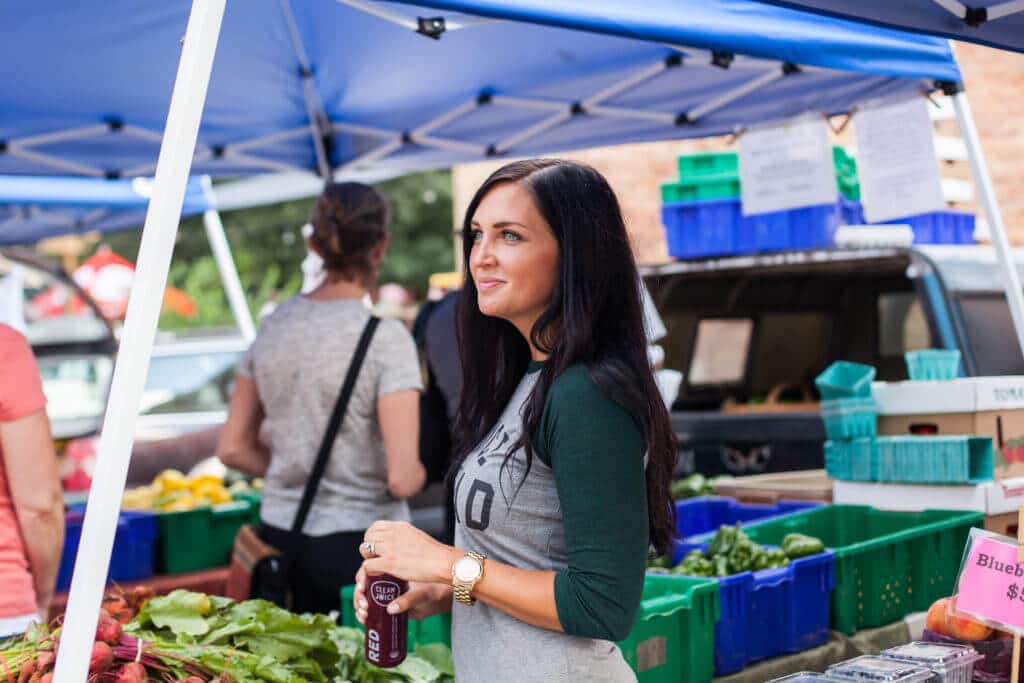 Lake Norman! – This goes without saying, but if you're staying at the lake, dive on in! Rent a boat, grab some tubes, try stand up paddle boarding or even party on Lake Norman's first cycle boat! You can find public swim spots at both Lake Norman State Park and Ramsay Creek Park.
Lake Norman State Park –  Speaking of the state park, in addition to swimming, you'll also find a boat launch, plenty of hiking and biking trails and campsites.
Jetton Park – This is a great park on the southside of the lake that has walking trails, a massive playground,
Discovery Place Kids – If you need a kid activity for a rainy day, this is a great museum. It's all hands on and sure to entertain your little ones for several hours.
GoPro Motorplex – Racing is big in this area of North Carolina and this place is where people go to fill their need for speed without being an actual race car driver. (You have to be 16 with a drivers license for racing their rental cars)
There aren't many hotels outside of your regular chains around here. If I were vacationing on the lake, I'd definitely go for a house rental. Stay Lake Norman or VRBO have lots of options, including ones right on the lake. There are even homes that you can rent with boats included, which really takes care of most of your entertainment needs!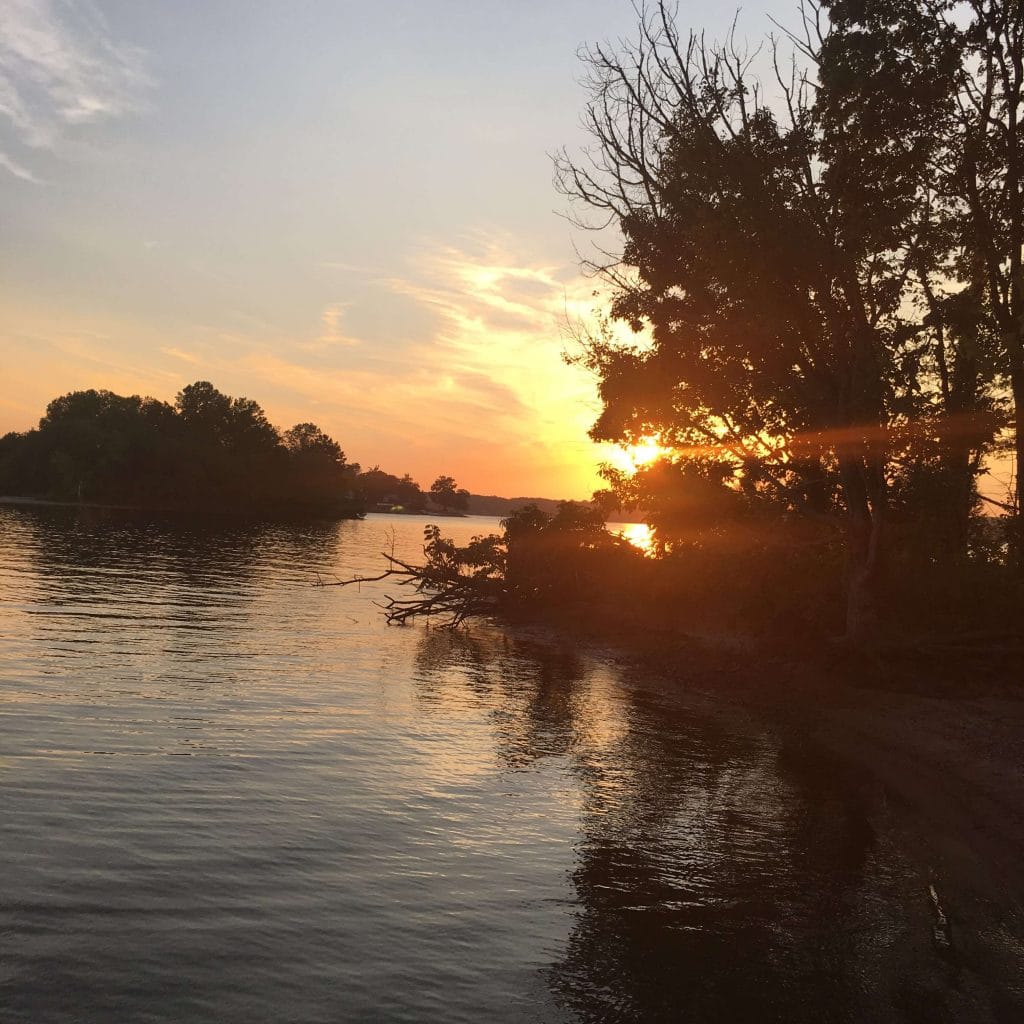 These are just my thoughts on this wonderful area we're lucky enough to call home. If you have any questions, please let me know!