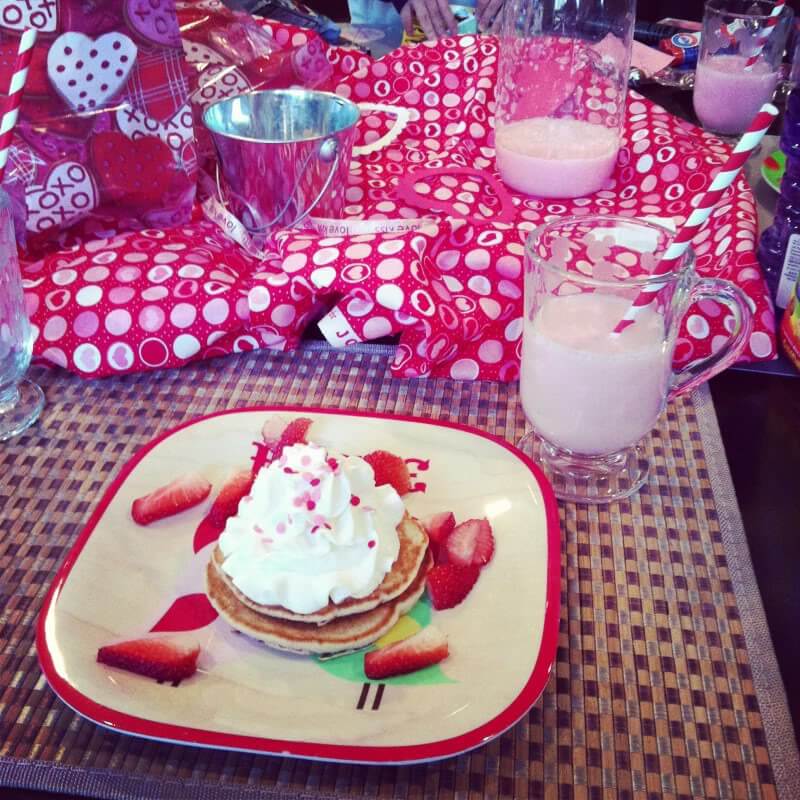 Valentine's Day at our house = all heart everything. Add in pink milk, whipped cream and an early bedtime and it was a love day made in heaven.
My tendency to go overboard and spend way too much time making things cutesy sure did make some faces light up.



I adore holidays of any kind and any excuse to decorate and cheat on my healthy eating. We had a great day with the boys and after their early bedtime, hubs and I had a romantic dinner. While watching Americal Idol and the live coverage of the Carnival cruise ship coming in.


We don't typically do big gifts for each other for V-day, but I will do a card along with little things for the hubs. I tend to have a photo card printed online, but this year, I slacked and found myself in the card aisle the day before Valentines. Who in the world decided it was acceptable to charge $6 for a freaking piece of folded cardstock?! I mean really. I could buy myself a new Target shirt for that.


I did make some clean chocolate muffins that were to die for. I will be posting the recipe soon. After I take down all these decorations and cover the house in bunnies and eggs.


Happy Friday!