I got a whole box of goodies from BumpStyle Box last week. It's a subscription style box that delivers maternity pieces to you preggo mommas. I actually ended up wearing a dress from the box to a wedding we went to over the weekend and I'll have to show you those pics soon. This dress was also in the box and I love the color.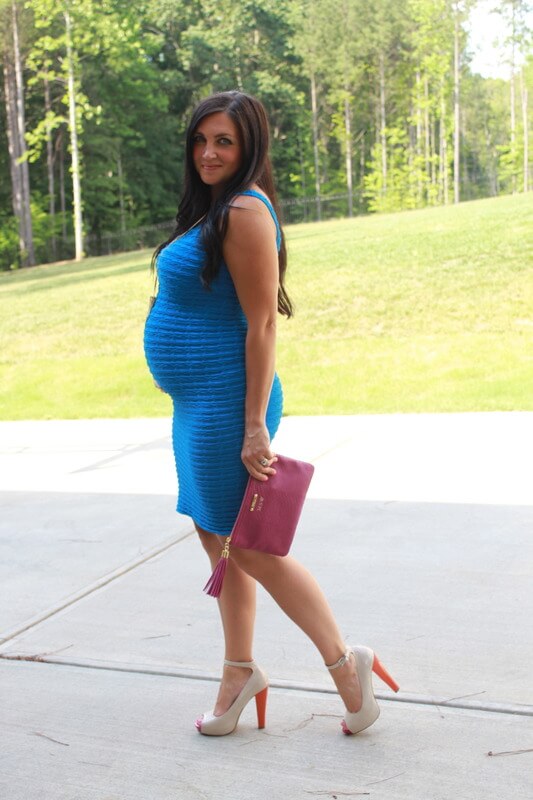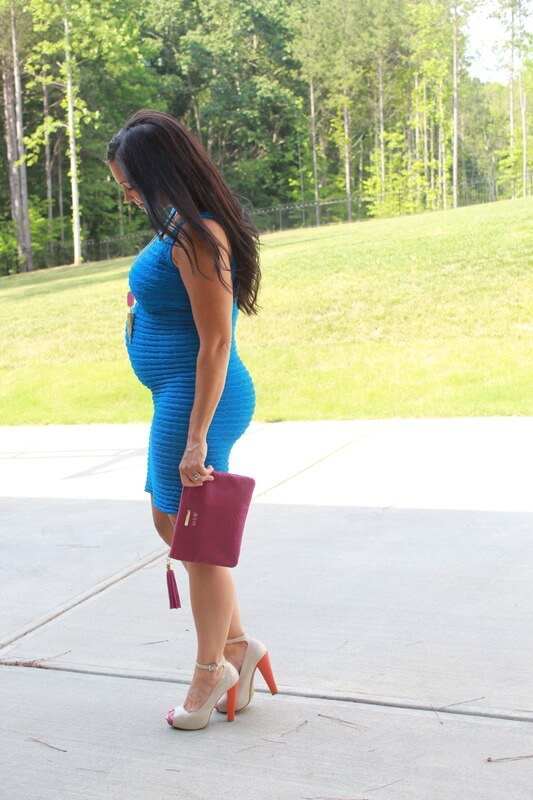 Dress via BUMPstyle Box | Bag | Heels: old, similar options here, here, and here | Necklace
BUMPstyle Box works much like other subscription boxes. You pay a styling fee that is waived if you spend over $150. With approximately $600-$700 worth of items, I'm sure you'll find pieces you love! Your stylist will send you pieces based on a survey you take to make sure you're getting pieces you like. I really don't need too much more to get me through the next 10/11 weeks, but for you newly pregnant and especially first time pregnant girls, I think this is a fantastic service!
Do you rewear maternity clothing from pregnancy to pregnancy, or are you ready to chunk it and start fresh each time?