This week, I'm packing up the family for vacation! We love road trips and with family living in the southern and northern part of the east coast, we do a lot of traveling. (We've even done a cross country road trip with 1 of our kids!) Now that the holidays are upon us, there is a lot more traveling; by car and plane. Some people aren't crazy travel folks like we are, so I decided to share some of my favorite travel essentials that might help you as you head over the river and through the woods!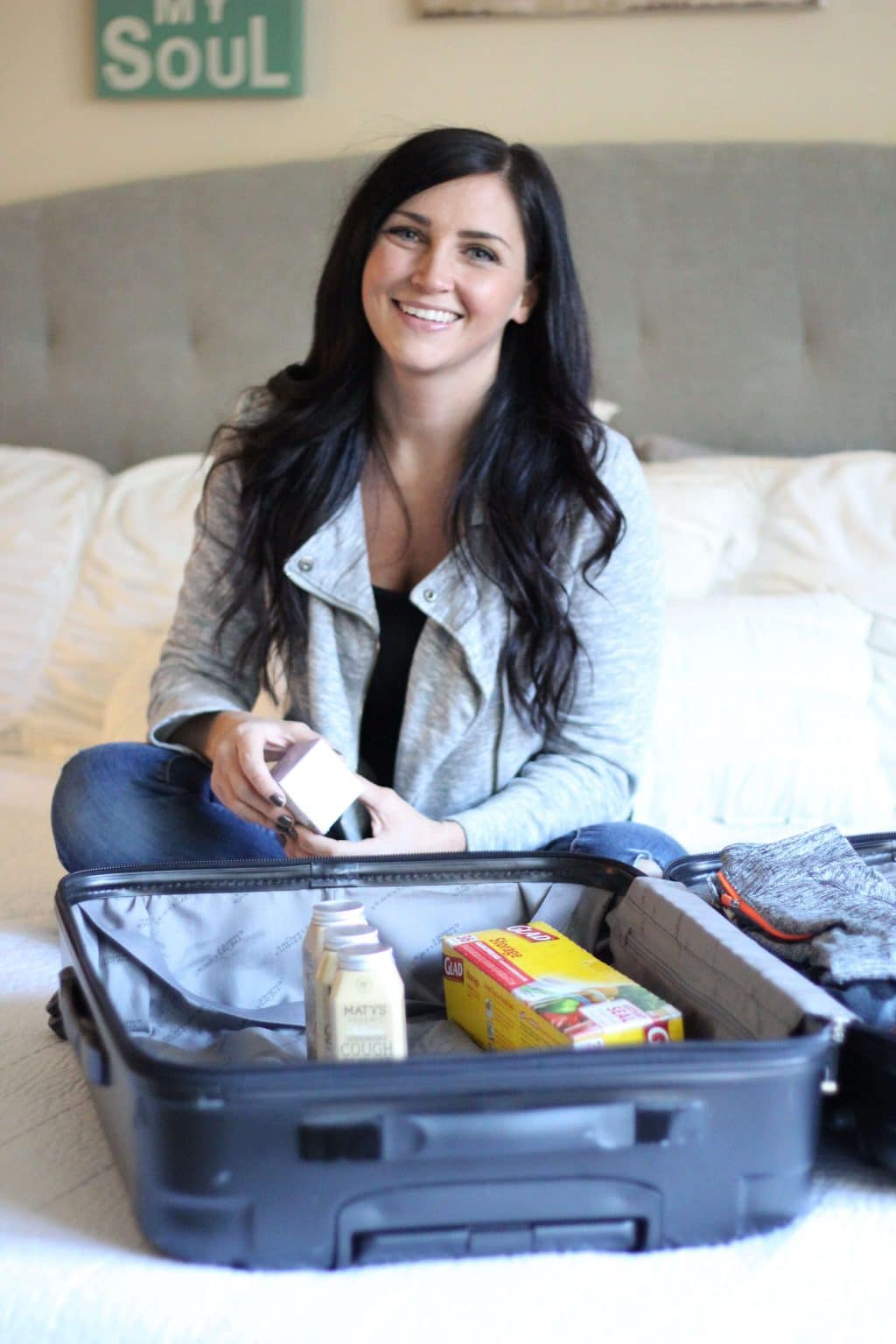 Our 2 year old was in the hospital with croup and RSV early this year and it was terrifying. When he started with congestion and a cough just a couple weeks ago, I pulled out my Maty's All Natural Baby Chest Rub at midnight and started slathering. I love turning to natural remedies whenever possible and the Maty's line is one that I feel so good about giving my kids. Since we're traveling during cold and flu season, their chest rub as well as the Organic Cough Syrup will be taking this trip with us. The syrup has 10 immune boosters in every spoonful, so you aren't only treating symptoms, but boosting their natural defenses as well.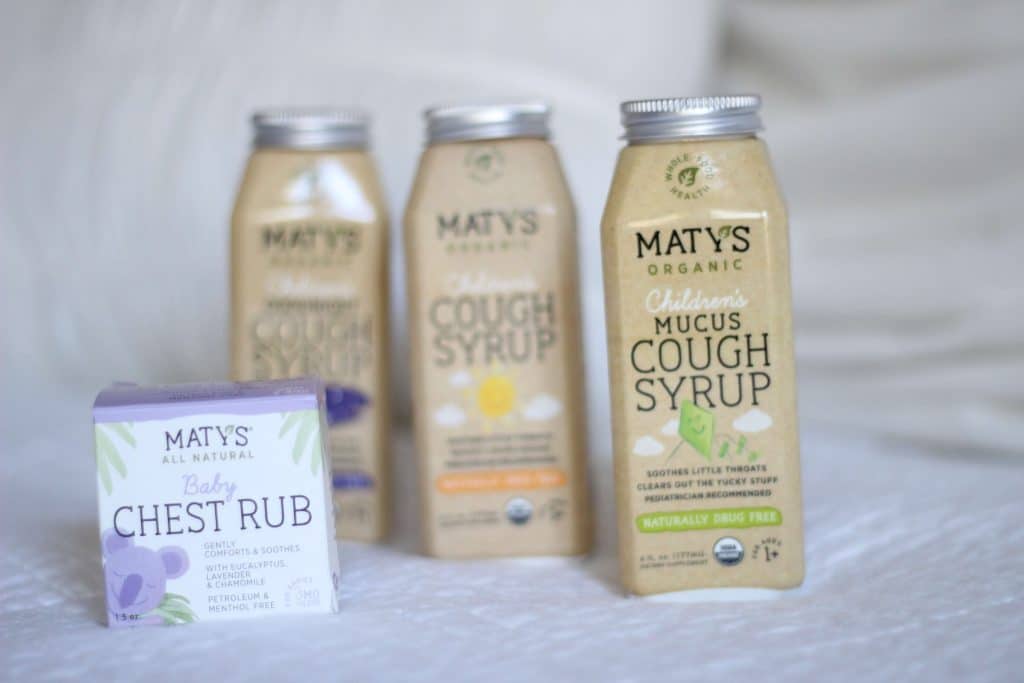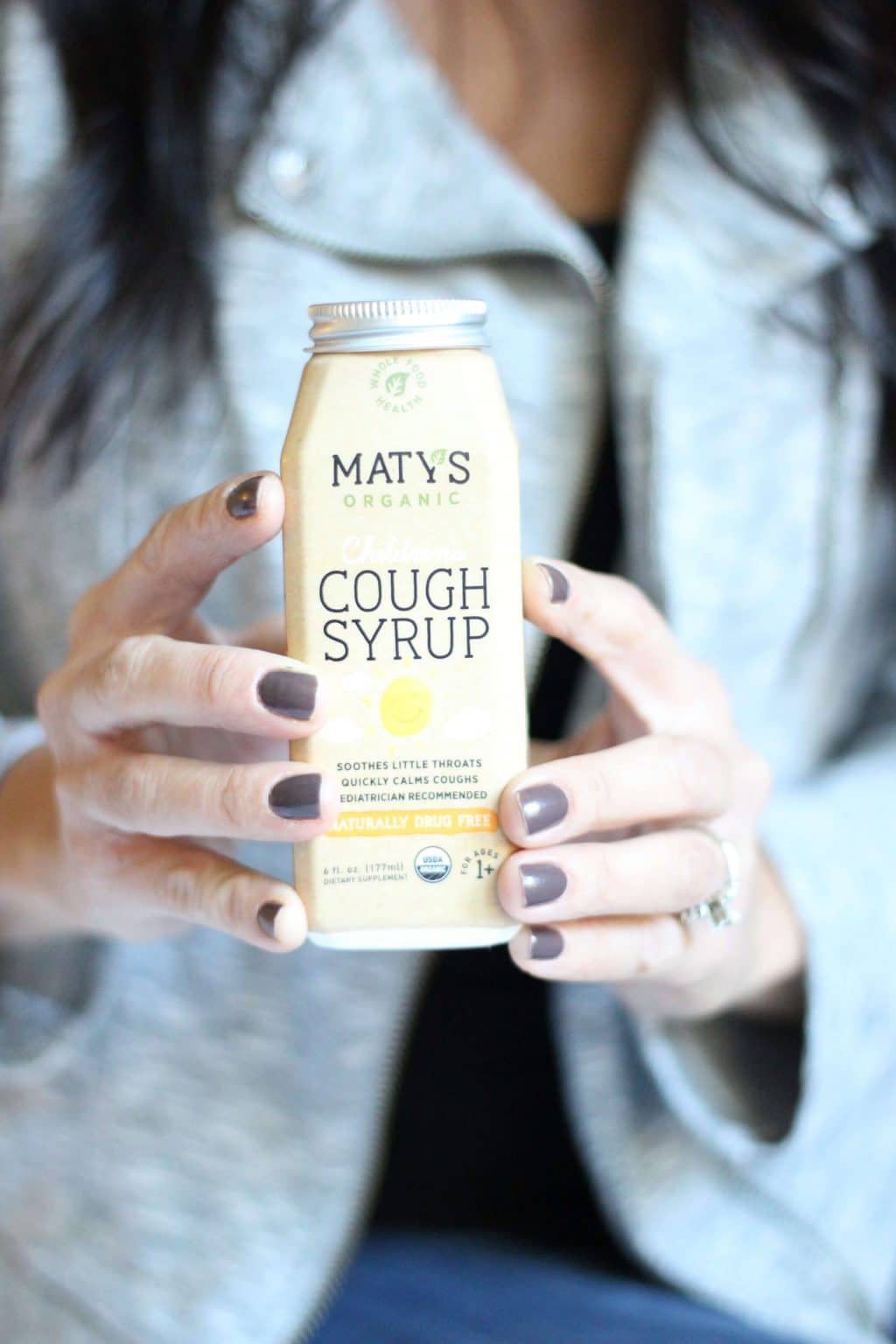 Here is a checklist of things, beyond the basics, that are must haves in my "traveling with kids" bag:
Change of clothes in plastic zipper bags – I love packing kids clothes in plastic bags. The whole outfit goes in and they can just grab the bag each day. I also bring a bag in the car, so if there is an accident or spill, you can have a change of clothes handy, as well as a sealed bag for the dirty ones.
Baby wipes – I buy the refill cases typically, but for traveling, I love the packages that collapse. It will give you a little more space for souvenirs on the way home!
Medicine and remedies – Don't get stuck in the middle of the night needing a medicine. I bring antihistamine, ibuprofen and my Maty's favorites, just in case I need them. I pack them in a waterproof bag (like these) with my other toiletries.
Face Wipes – Getting my boys to wash their faces is bad enough at home, much less when we travel. I get packages of hypoallergenic face wipes for them to use instead of soap and washcloths. (They also take off makeup, so I can use them, too!)
Tablet/iPad – we got this case for our tablet and love it! It's perfect for propping up at a restaurant or hooking on a stroller handle.
Power Strip – I started this a couple years ago and it's a game changer. Charge your phones, tablets, camera and whatever else you need when you only can find 1 plug.
Hand Sanitizer – I get the little hanging ones from Bath & Body Works, since they clip easily to a stroller and diaper bag.
Firestick – I've actually never packed this before, but I read it and thought it was brilliant! If you're going to be in a hotel, the channel options are limited. Why not bring your Firestick and get all the shows you need!
Laundry Bag – It used to take me an entire week to sort and put stuff away once we got home. Now I bring a big laundry bag, so when we get home, it's easily sorted and a quicker transition back to reality.
What is on your must have travel list? Have you tried Maty's products? 
This post is sponsored by Maty's Natural Products. All opinions are my own.