If you've followed me for any time, you know that we are big lovers of 30A, along the gulf of Florida. I grew up going here with my dads side of the family, now go every year with our family. It's such a special place to us! This year, since the boys are in virtual school, we did a 3 week stay that covered Spring Break and we had an amazing time! I get lot's of questions from people that want to vacation along the Caribbean looking shores, so I'm always happy to share our experiences. While we tend to repeat a lot of our favorite things, we love to try new places and things every time we go!
30A Vacation Guide 2021
Where to Stay
This is always a big question for me and we stay at a family place in the Blue Mountain Beach area. I do love that it's a bit more quiet there than in more well known areas like Seaside or Rosemary Beach. You won't have as many places that are walkable, but we can walk or bike to several different restaurants and coffee shops as the area has built up more. We also really love the feel of the Watercolor area. There is a hotel along the beach there, Watercolor Inn, which isn't common in the 30A area. I do feel like it's easier to stay in a house anytime we travel with the family and it ends up being cheaper with the ability to make our own food. The house rental options are extensive on 30A. Rosemary Beach and Alys Beach are some of the most gorgeous areas, we think!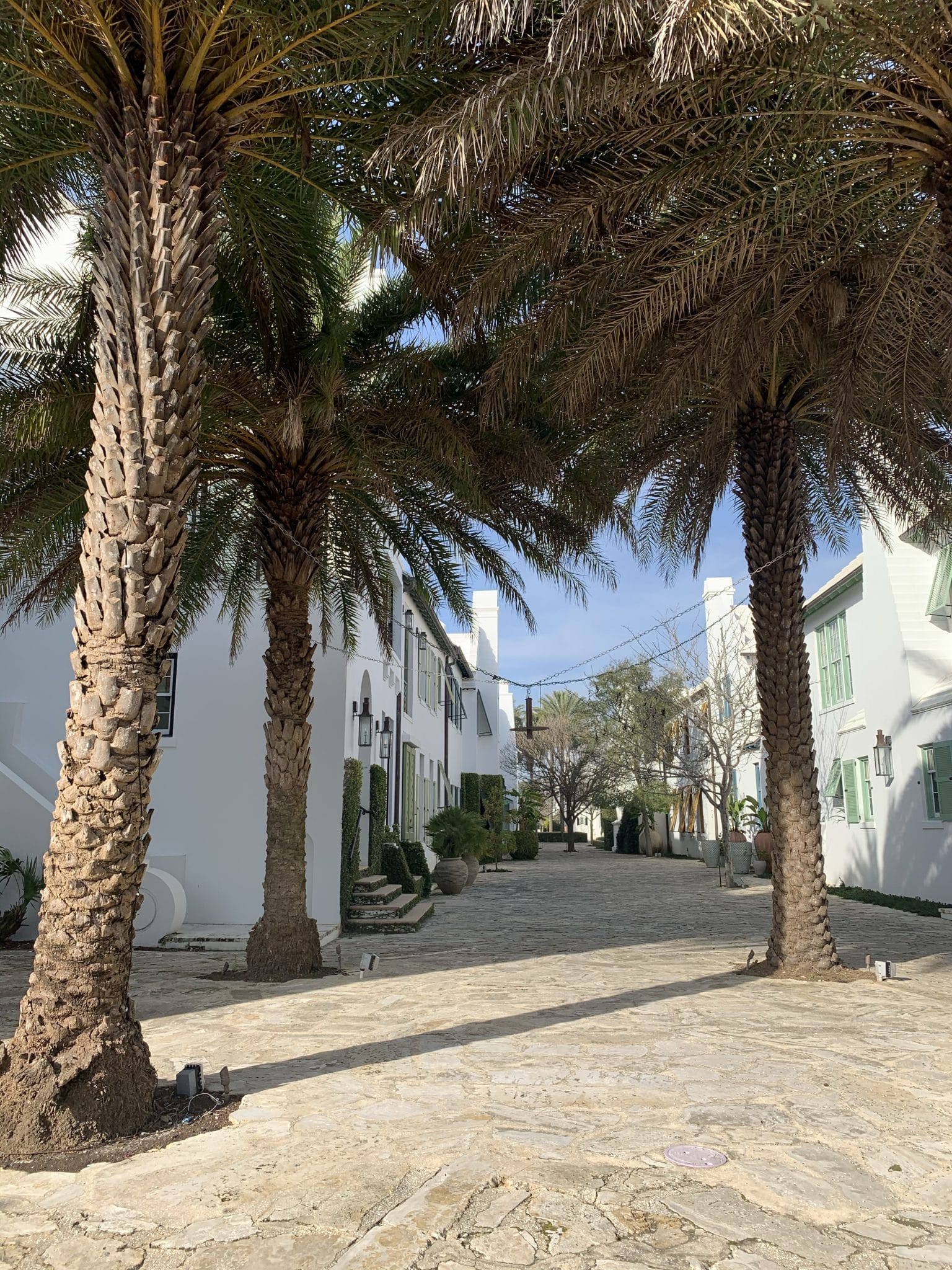 What To Eat
I might be a broken record about Surfing Deer, but it's because it's 100% worth eating there on every trip down! We have celebrated many milestones here, including this year! It was my In-laws 50th wedding anniversary and we knew this was the perfect place to bring them to celebrate. The outdoor dining is gorgeous, the food is amazing and we've tried many wines here that have become favorites. Also, we take this picture here every year!
This year was our first time to Local Catch and I have no idea why. They are constantly having live music, have plenty of outdoor covered and uncovered seating and had great seafood. It's a perfect family spot for sure!
This is a must stop for fresh seafood. We biked over multiple times on our last trip for all different types of seafood. We get shrimp for a low country boil, all different types of fresh gulf catch of the day and they will steam up seasoned peel and eat shrimp that the boys really love.

This is our favorite pizza joint and there are locations scattered along 30A. We have been to both the Gulf Place and Watercolor locations and have been happy every time.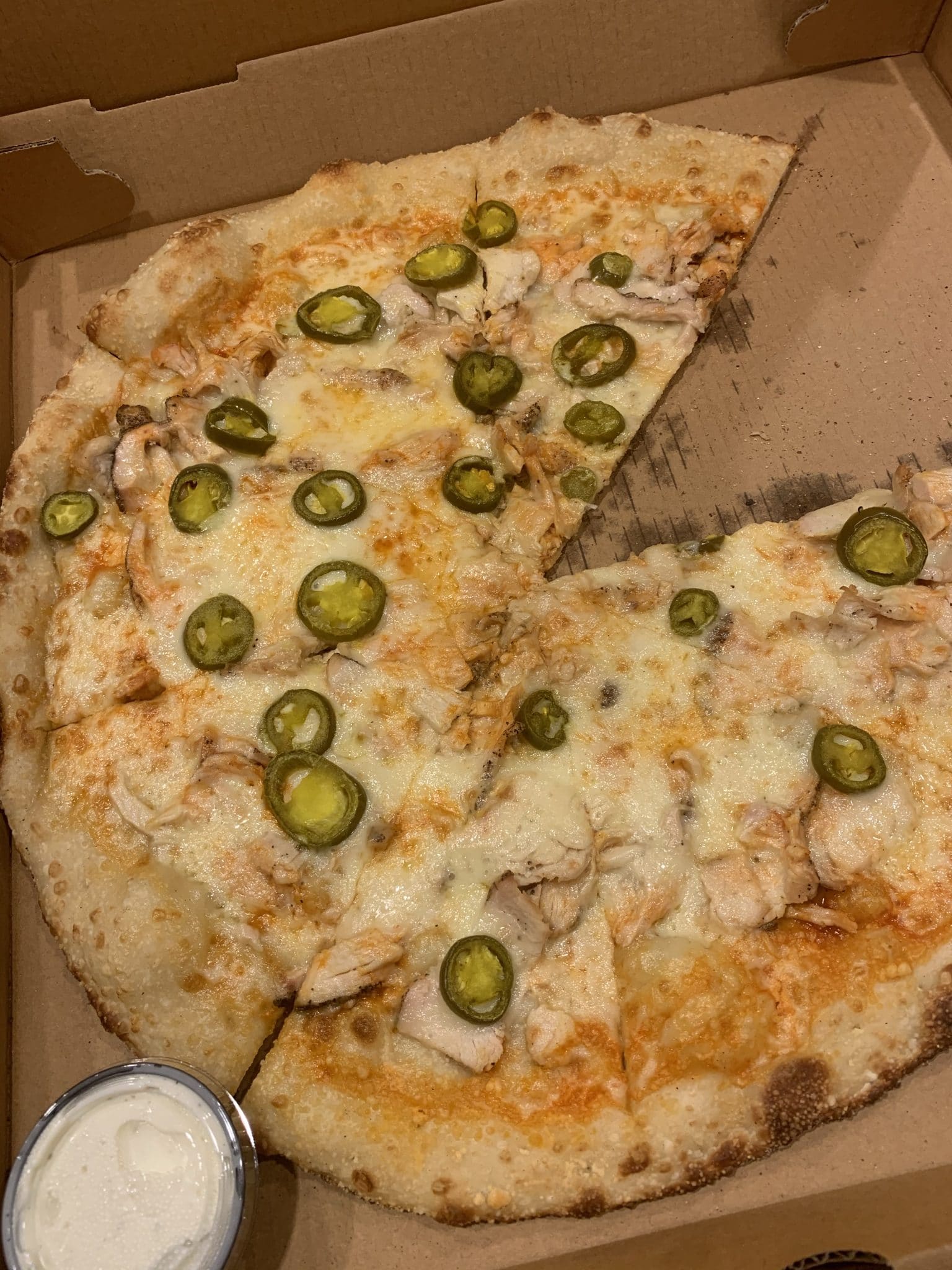 If you want the best ice cream on 30A (in my opinion!) head to Blue Mountain Creamery. They've recently added a shake shop on the same property that has coffee, donuts, milkshakes and shaved ice. Just be prepared since they only take cash!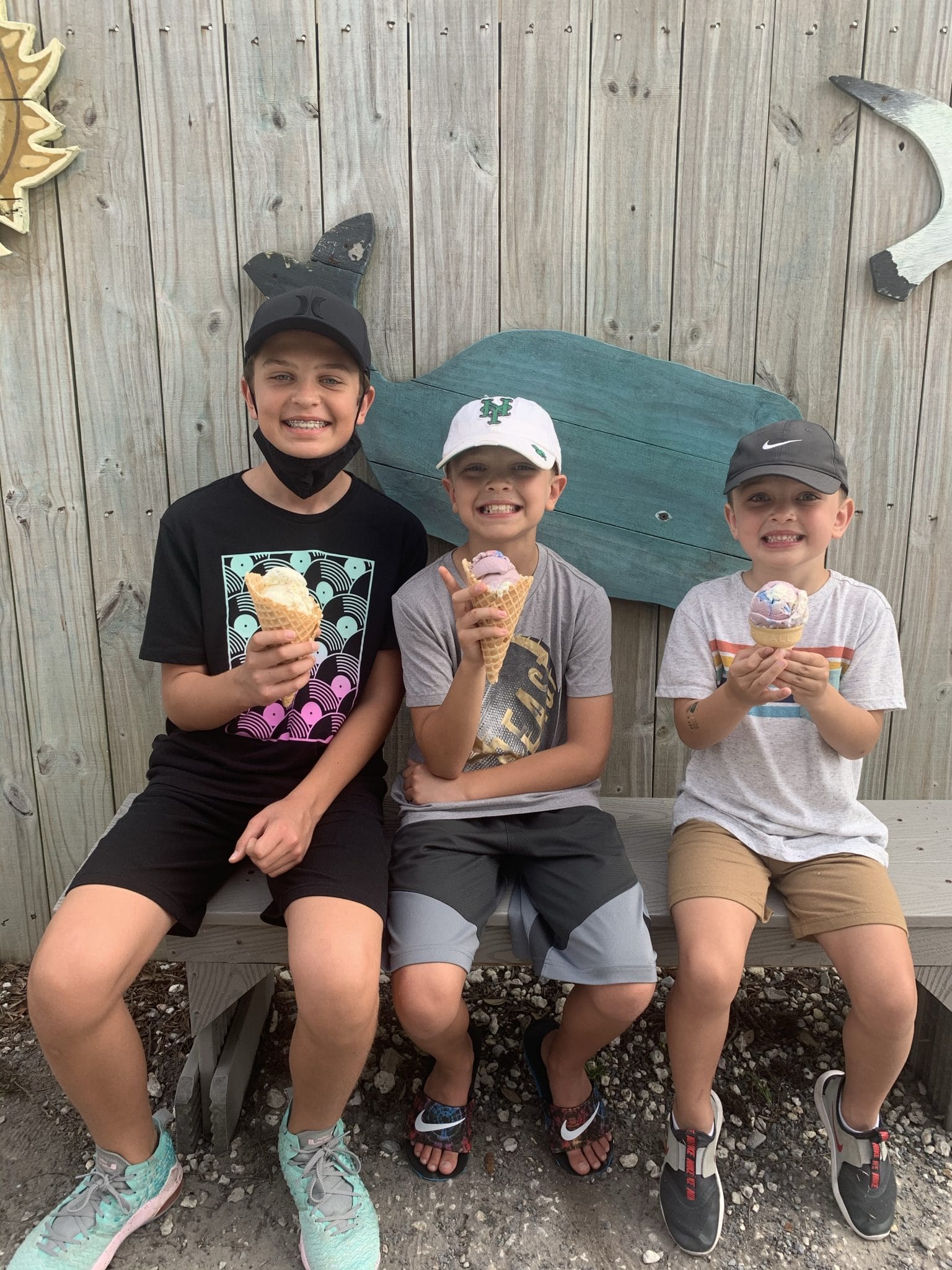 If lobster rolls are your thing, you're going to want to head to the Shrimp Shack! Located in Seaside, you can find shrimp, oysters and their signature key lime pie. If your party doesn't all want seafood, there are plenty of food trucks around and also my boys favorite place, Pickles, is right next door.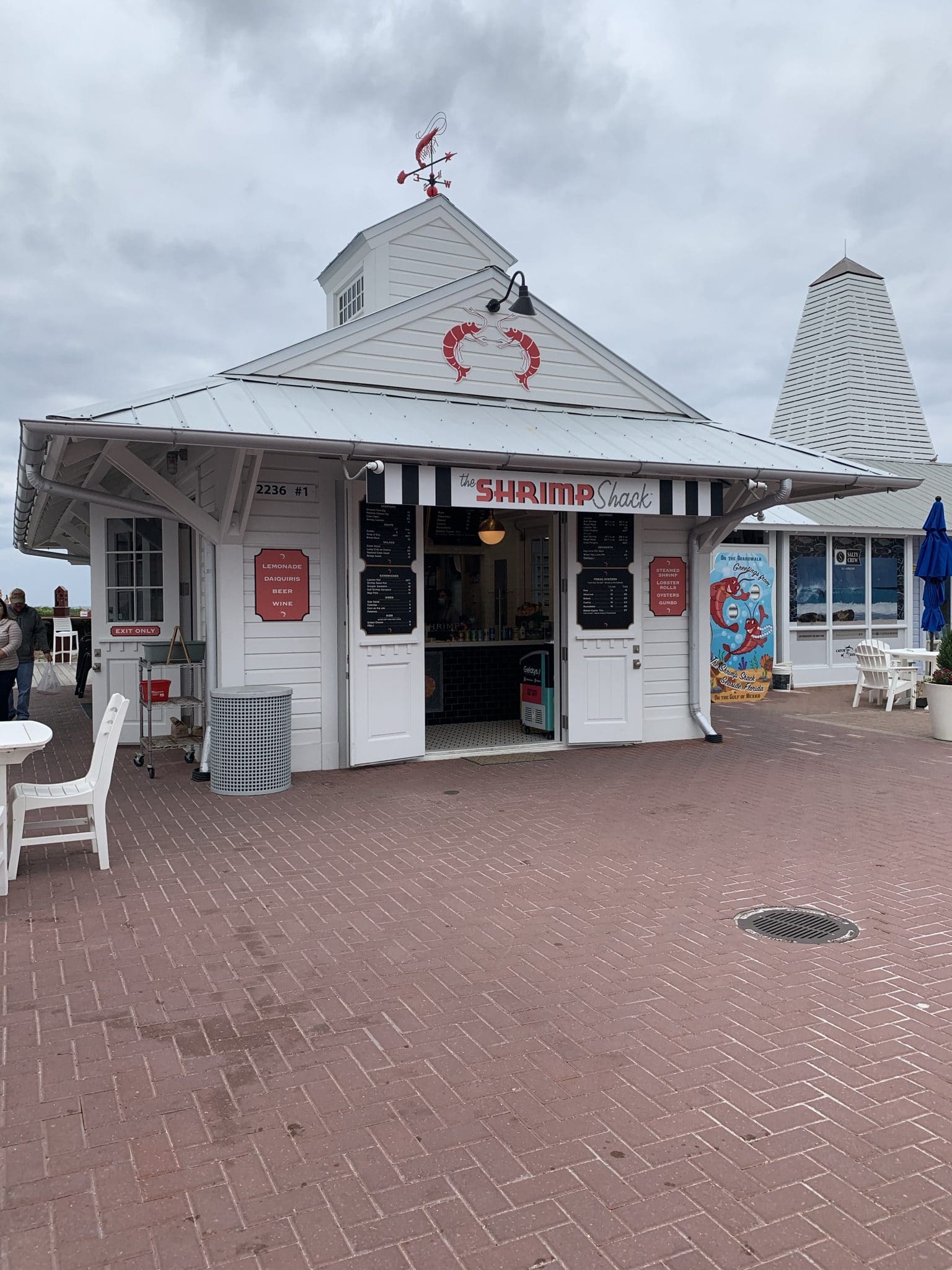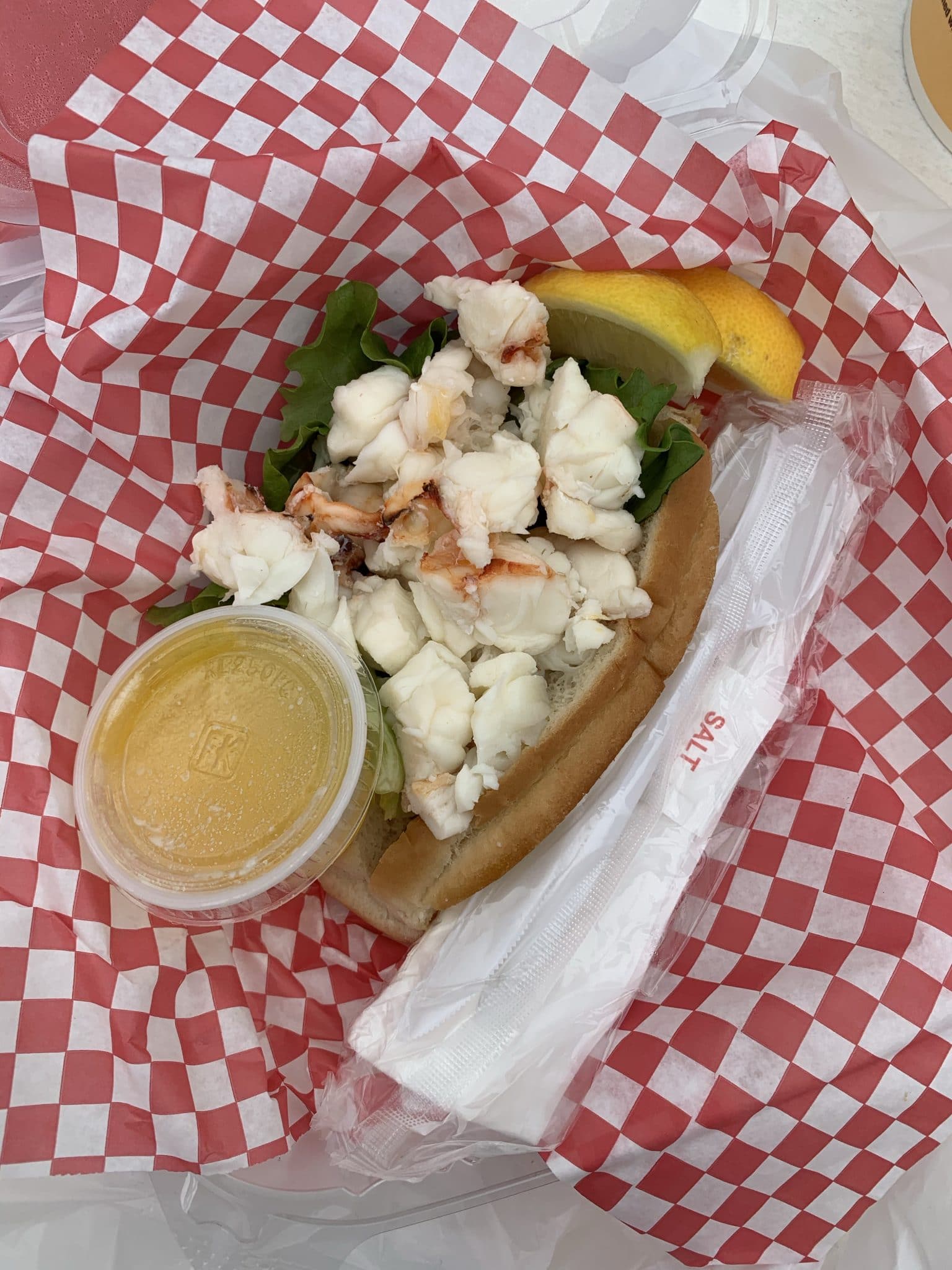 The night we ate here, I brought my food from the Shrimp Shack and joined the boys. They had burgers topped with fried pickles, chicken tenders, fries and milkshakes. It used to be a tradition for The Hubs to take the boys on a "boy day" here, but now as they get older the feel like they're leaving me out and have invited me to join them the last couple of years. 🙂
Red velvet donuts. There's really nothing more I need to say! We love going to the Donut Hole to grab a box of donuts, but they also have a dining room that serves breakfast, lunch and dinner. I suggest getting there early to not only get your favorite flavors, but to avoid lines.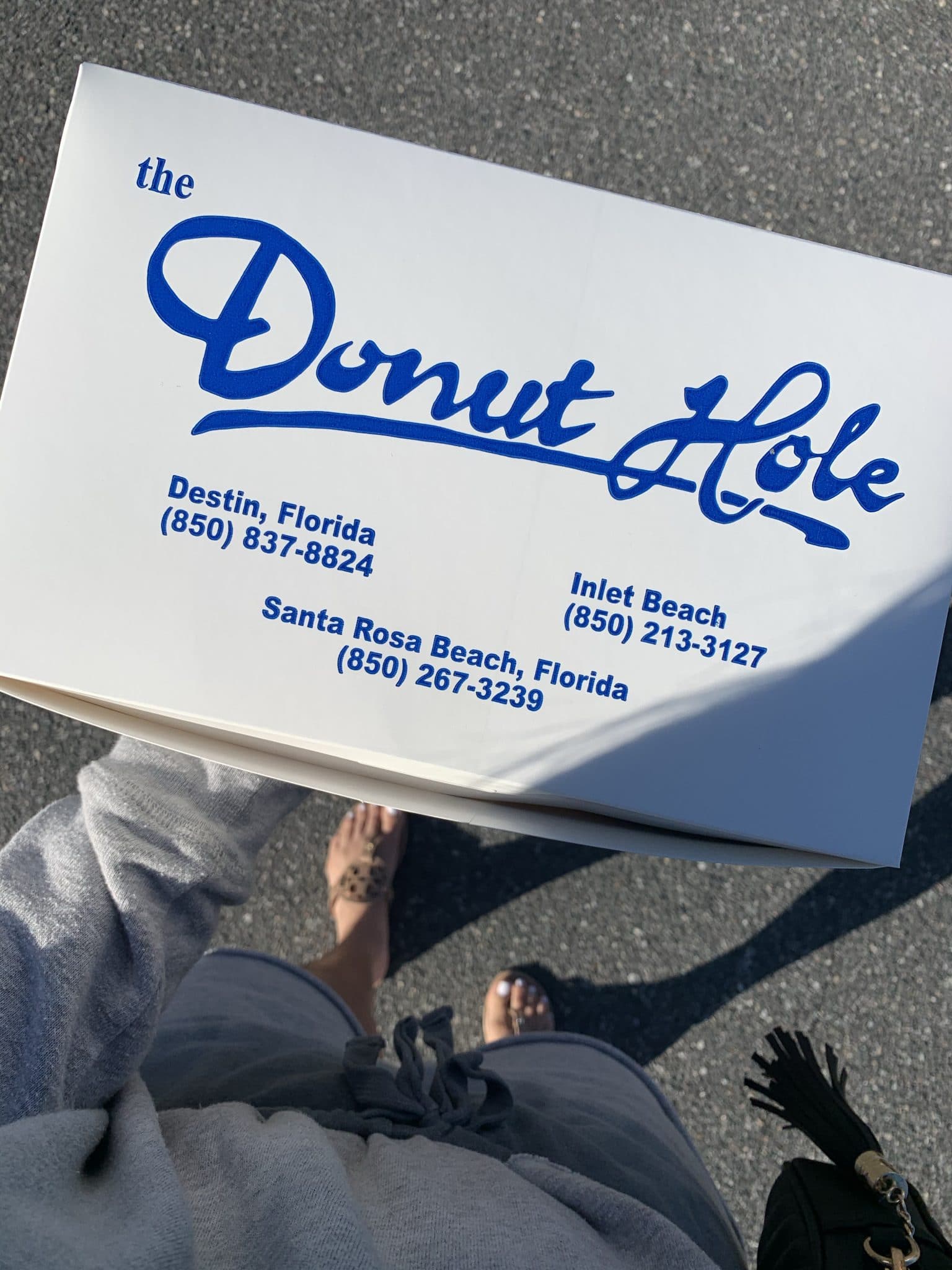 Activities
A couple years ago, we started renting bikes from Vacayzen, (formerly Rent Gear Here). We have put in a LOT of miles over the last few trips and we love riding up and down 30A. We do a lot of riding just to explore, but also to grab lunch, get coffee, pickup a red box movie and get fish at the seafood market. I would say anywhere you stay along 30A has at least some stuff that is able to be biked to and I can't recommend Vacayzen enough. They will bring the bikes to you and pick them up at the end of your stay. They also rent chairs and umbrellas, baby gear, surf boards, golf carts and more, as well as offering a beach bonfire service!
The Rosemary Beach Farmers Market is amazing! It's on Sunday mornings from 9-1 and if you want the best selection, get there early. There is basically a bit of everything; fresh breads and baked goods, meat and seafood, local veggies and so much more. It's also right in the heart of Rosemary, so there are plenty of pretty places to walk around and explore.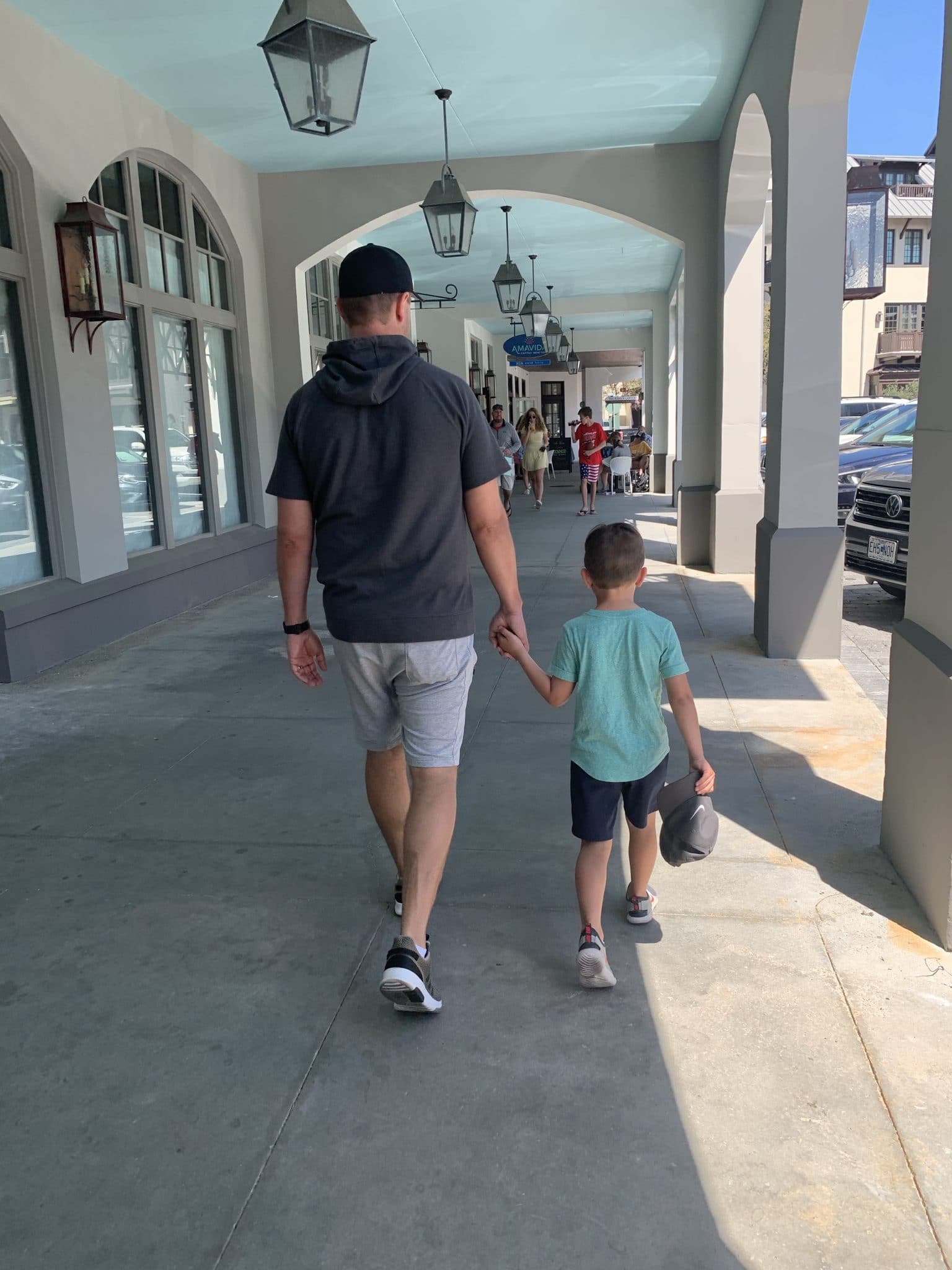 You don't have to be a surfer to enjoy Tribe Kelly Surf Post. It's owned by Florida Georgia Line singer, Brian Kelley and his wife and is a great spot to grab something to bring home as a memory.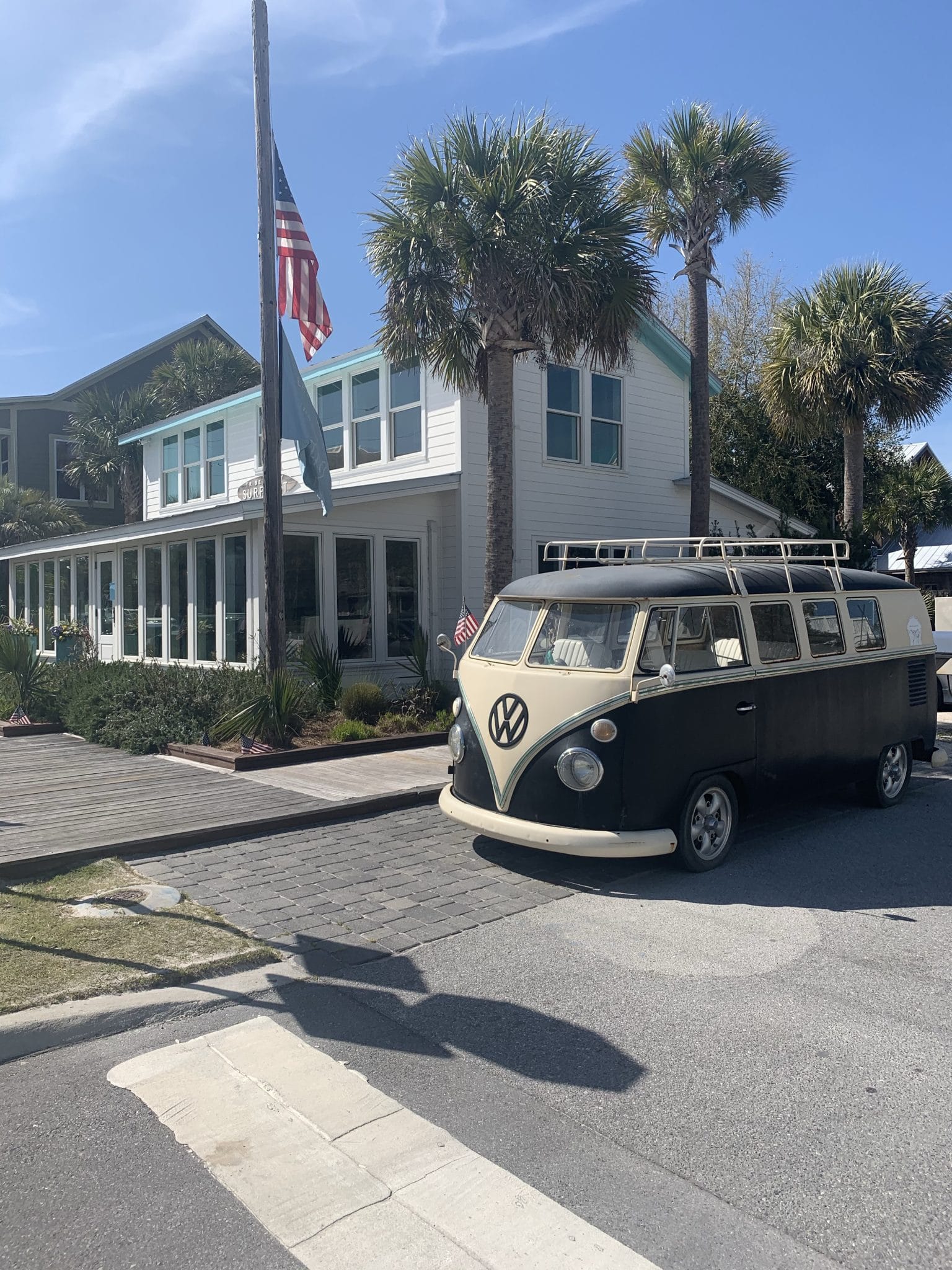 The rest of our time is spent at the beach, the pool and playing plenty of games! A beach vacation is one of our family favorites and 30A is a very special place to take your family!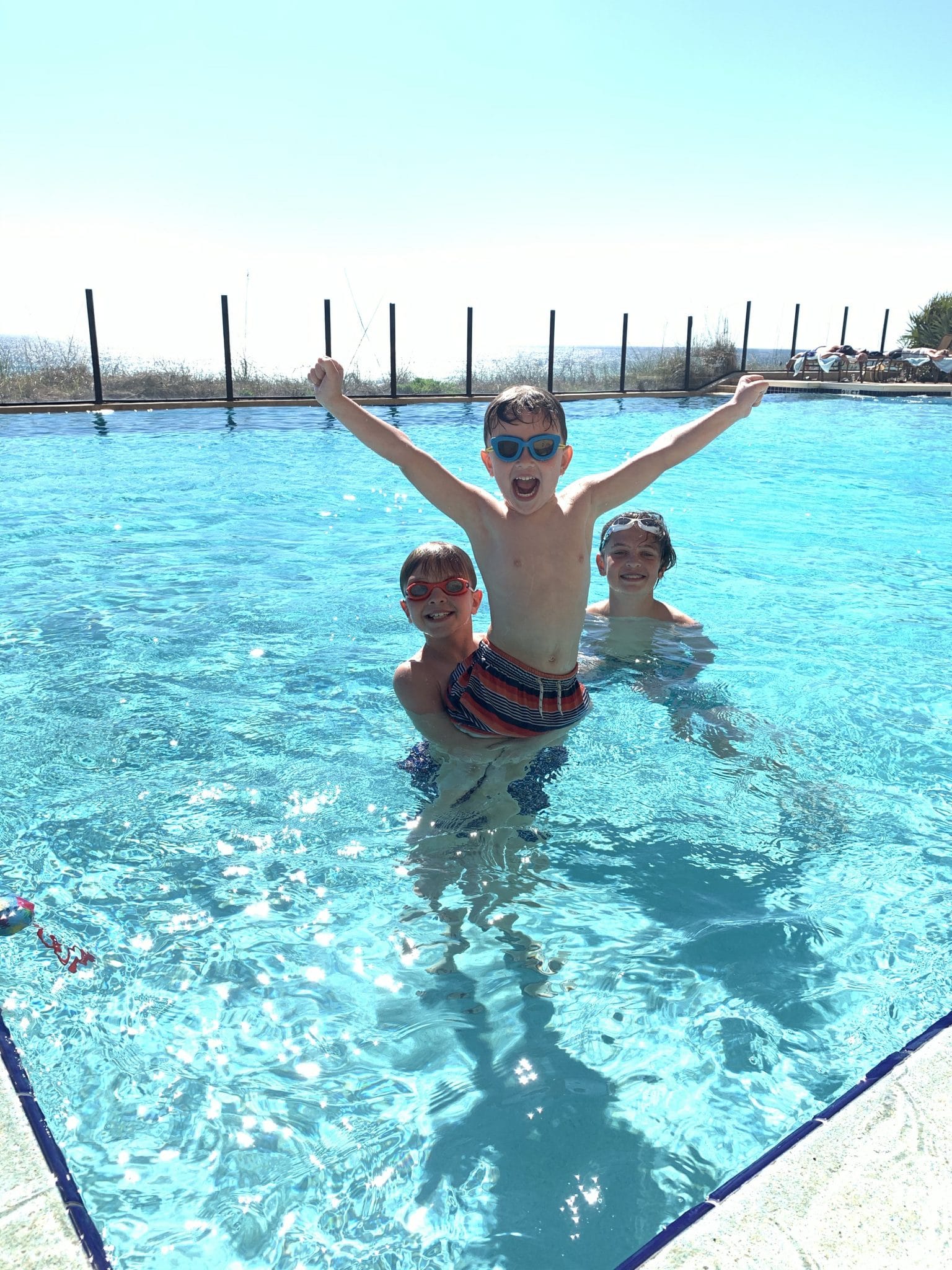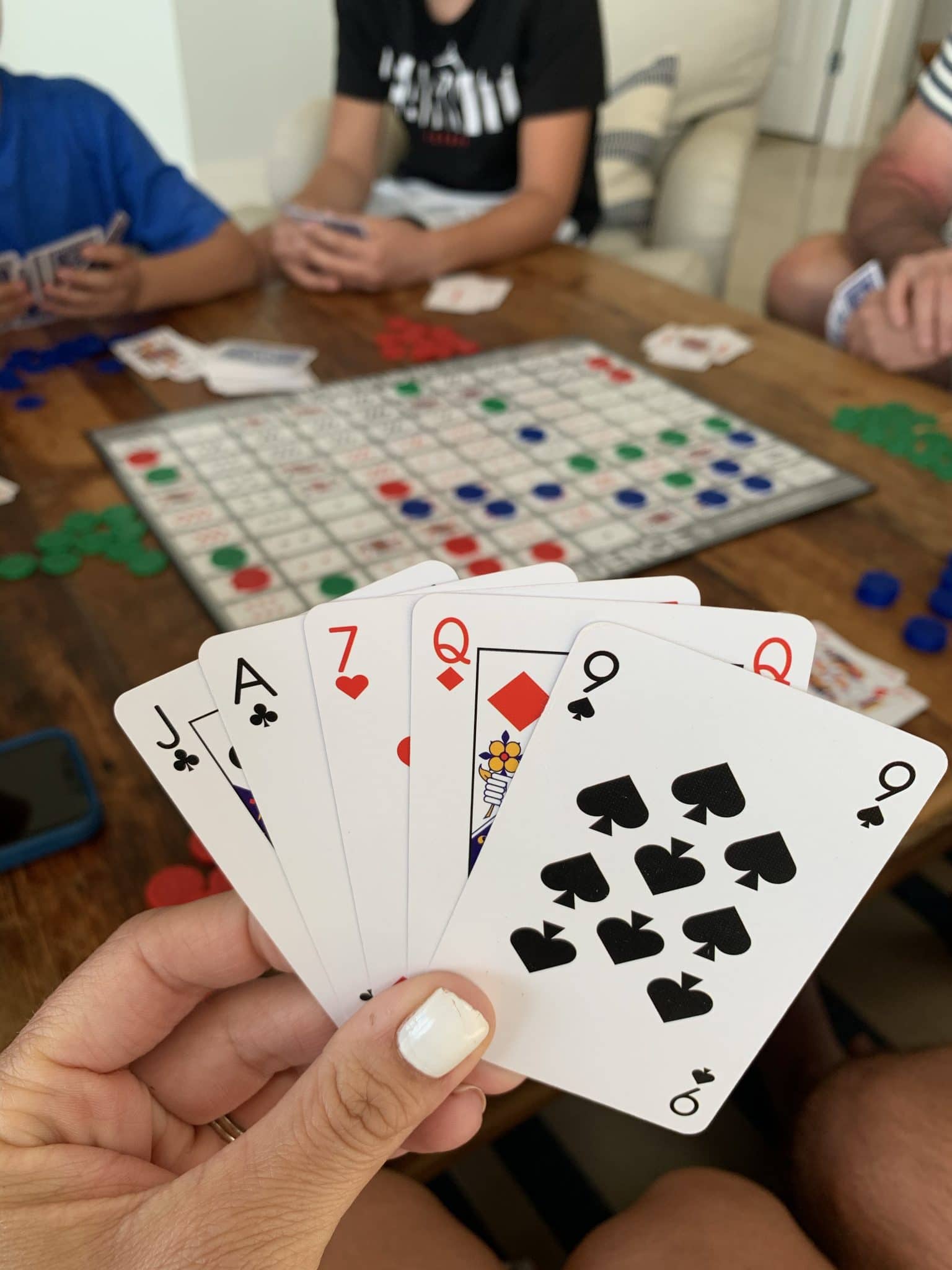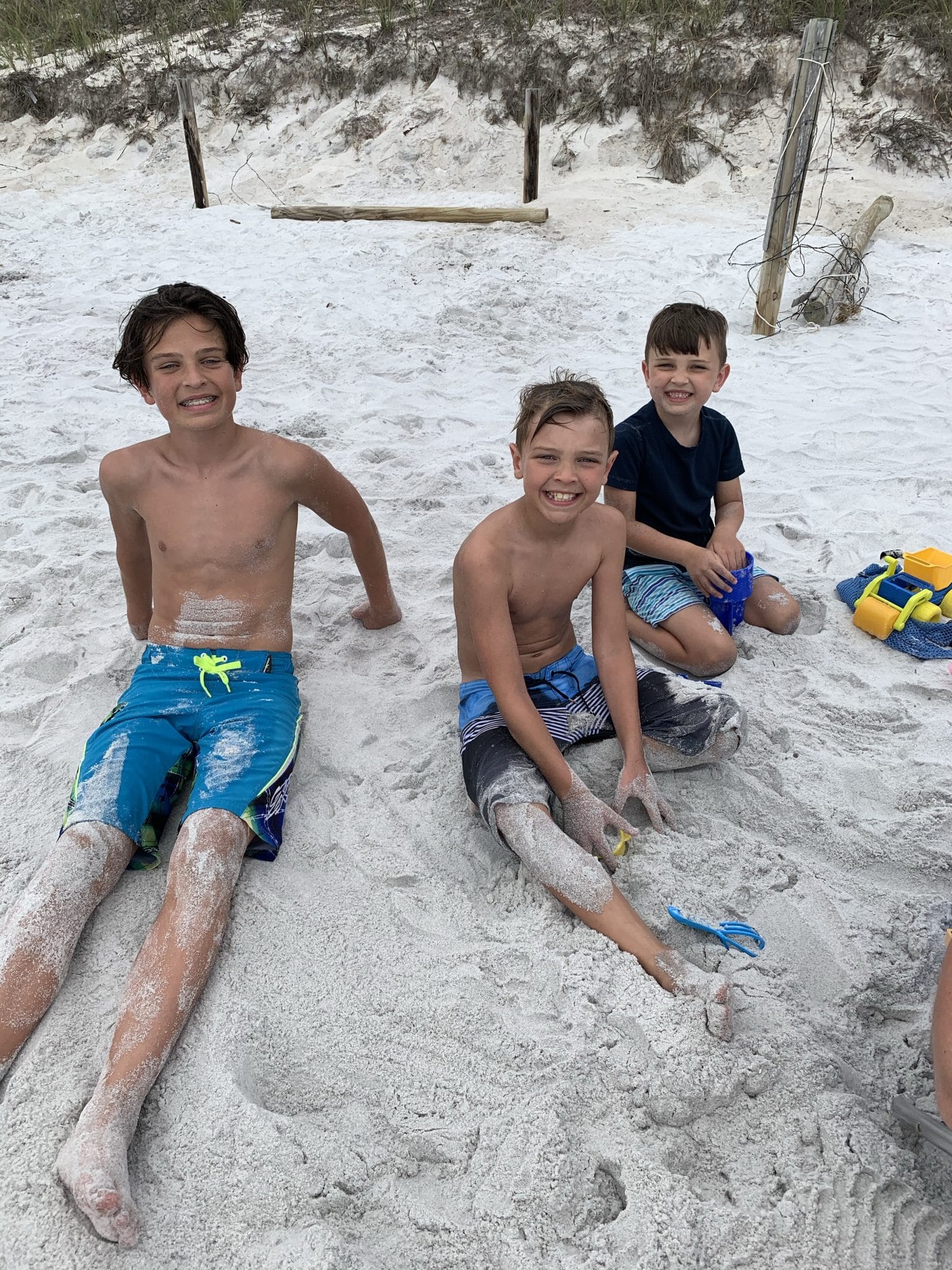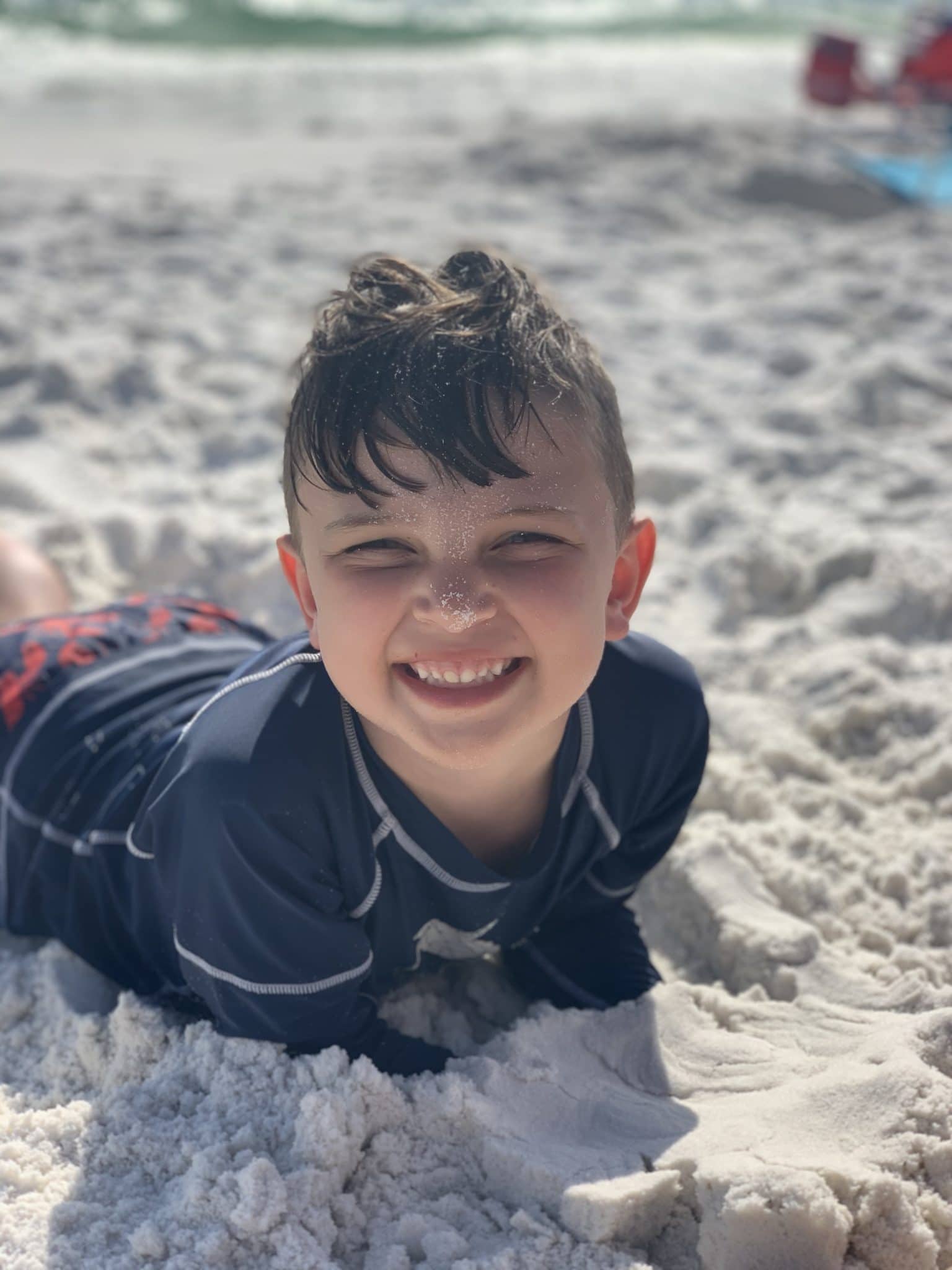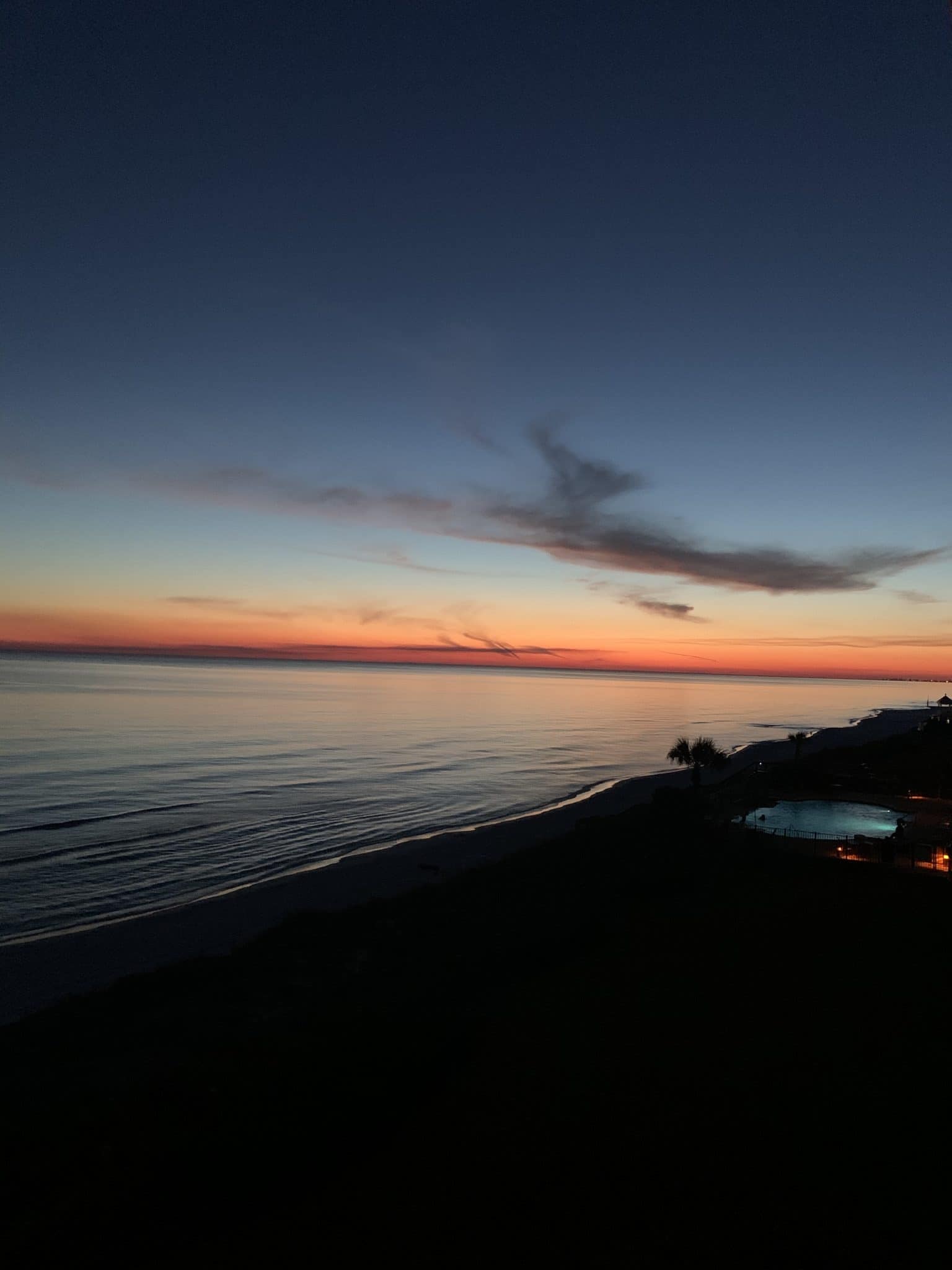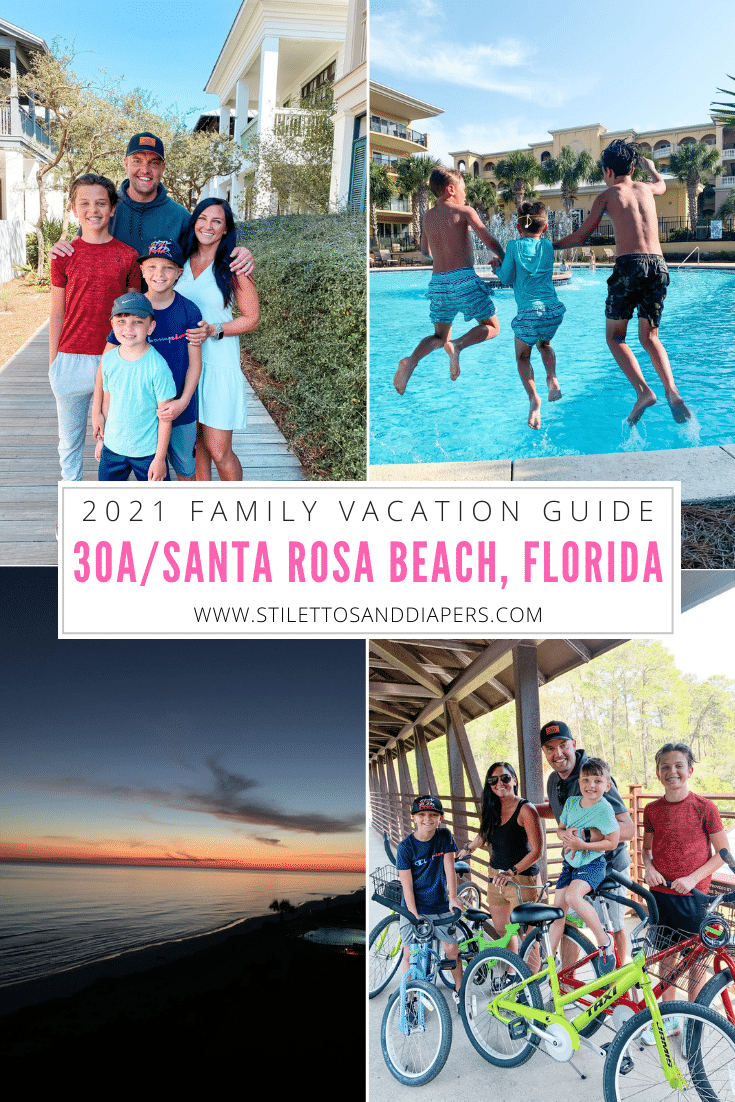 If you want even more info, here are recaps from the last few years:  2020, 2019, 2018