Last weekend, we left DC early in the morning, got to Charlotte, put our boys in the hotel room with my sis and went straight to pick out options for our house. I wasn't necessarily the most put together after hours of travel and craziness, but we walked to grab some wine and I couldn't resist the brick sidewalk and swoon worthy trees.


In my haste to grab some lip gloss, I grabbed my makeup bag and took a chunk out of my finger with a brand new razor. I am still sporting a rather large scab. That sucker hurt for days. I have it wrapped in a McDonalds napkin for the entirety of these pictures.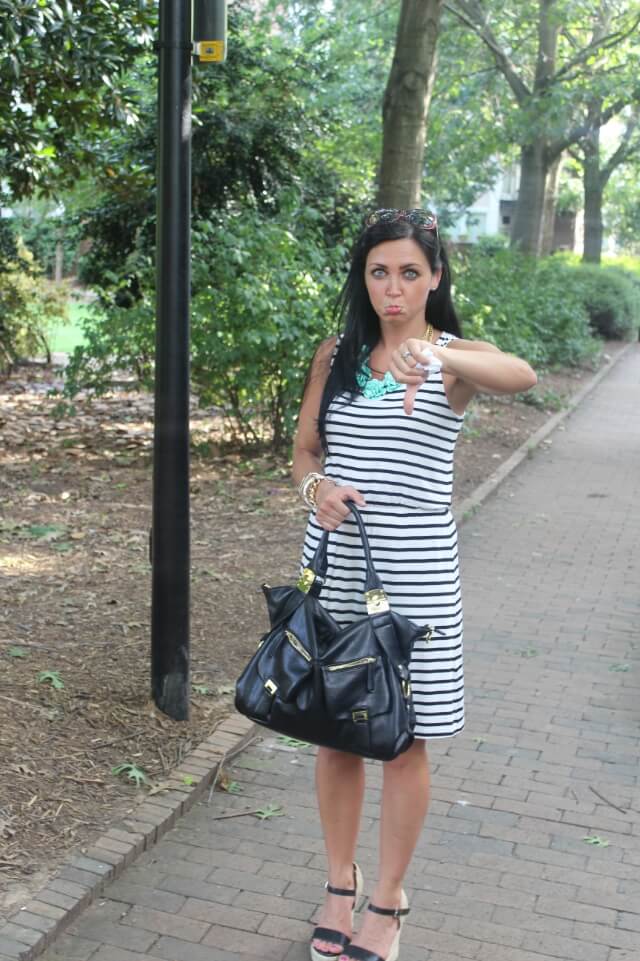 Today, we are leaving this hotel and headed to the beach! We will be there for a week with the hubs family, then the boys and I are staying another week with my family, followed by some time at my parents house. I am so happy to be able to have some help with the boys and of course, to spend some time with our families! A huge bonus of living in Charlotte, is being so much closer to the beach house. I think there will be many more trips down!
Check out the gorgeous new Maxi-Cosi Micro AP coming soon!