When my mom and I were cleaning out my closet, there were several times when one of us said "what would you wear with this?" The other almost always answered "a chambray shirt!" It's probably the most versatile piece in my closet and can create a ton of different looks.


Here are 4 of my favorite ways to wear chambray!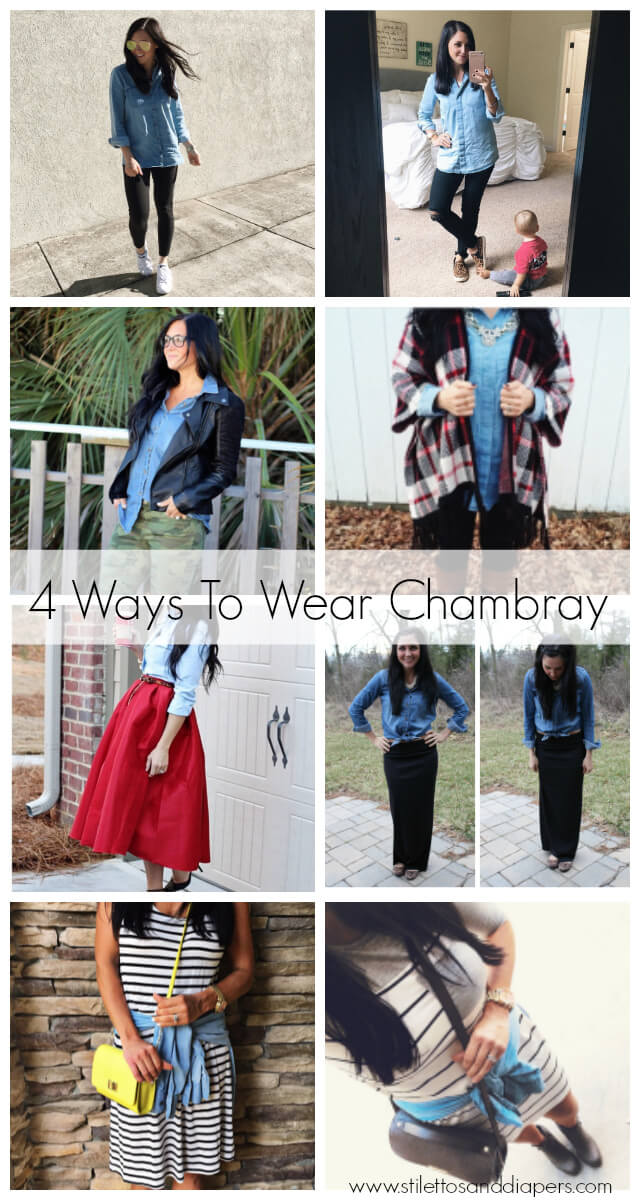 1. Athleisure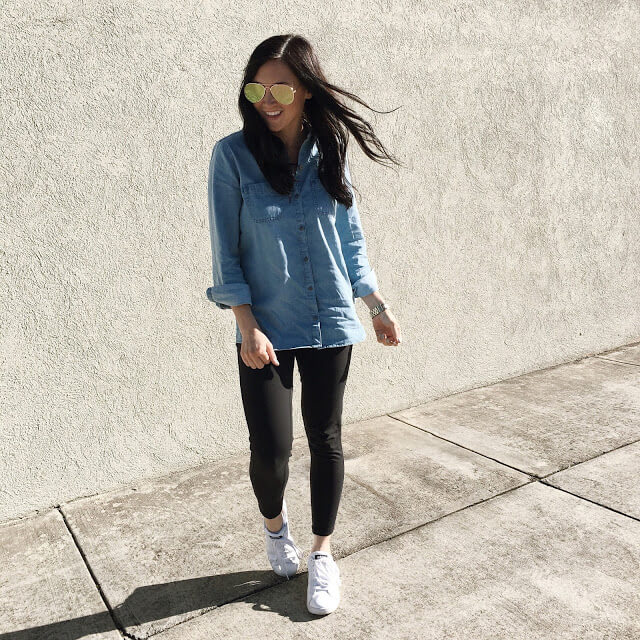 Chambray is a great fit for a cute athleisure look. Add leggings or skinny jeans and a pair of cute sneakers.


2. As a Layer


If your answer for what goes under this is "a white tee shirt", chambray will probably work. I love layering underneath a leather jacket or a colorful sweater or scarf. It works great with a bold pant that you may not know what to pair with.


3. With a Skirt


Fancy or casual, chambray works great either way. I love how it looks with that fancy midi skirt as well as my DIY maxi skirt.


4. Around the Waist


I got really good at this after my 3rd son was born. It really covers all the wrong places on my belly and adds a fun dimension to a striped dress or basic jeans and tee outfit. Also covers a bit if your dress is a bit light!


My favorite chambray shirt has a bit of shape to it, not too baggy and is a bit on the lighter side. I like when it's lighter in color so I can do a denim on denim combo and have some contrast. It also works better for spring and I find myself wearing chambray a lot then. I really love this one from J. Jill. (seen in the top left photo) since it fits all my requirements!
Shop the Post