Hey from the beach! We're having a blast here on 30A, spending a lot of time with our little family. My family gets here on Friday and I can't wait to spend time with all of them, too! This is our 13th summer coming here and we decided that we wanted to try out some new things, restaurants included! I found Cuvée Kitchen and Wine Bar on Instagram and was SO glad we tried it out last night! I wore this $15 floral romper and I'm completely in love with it!
We got to dinner during happy hour, so opted for a couple pretty cocktails! They had a fantastic atmosphere that is perfect for date night, while still being approachable enough for the whole family. The boys loved that they had filet on the kids menu and all of our food was delicious!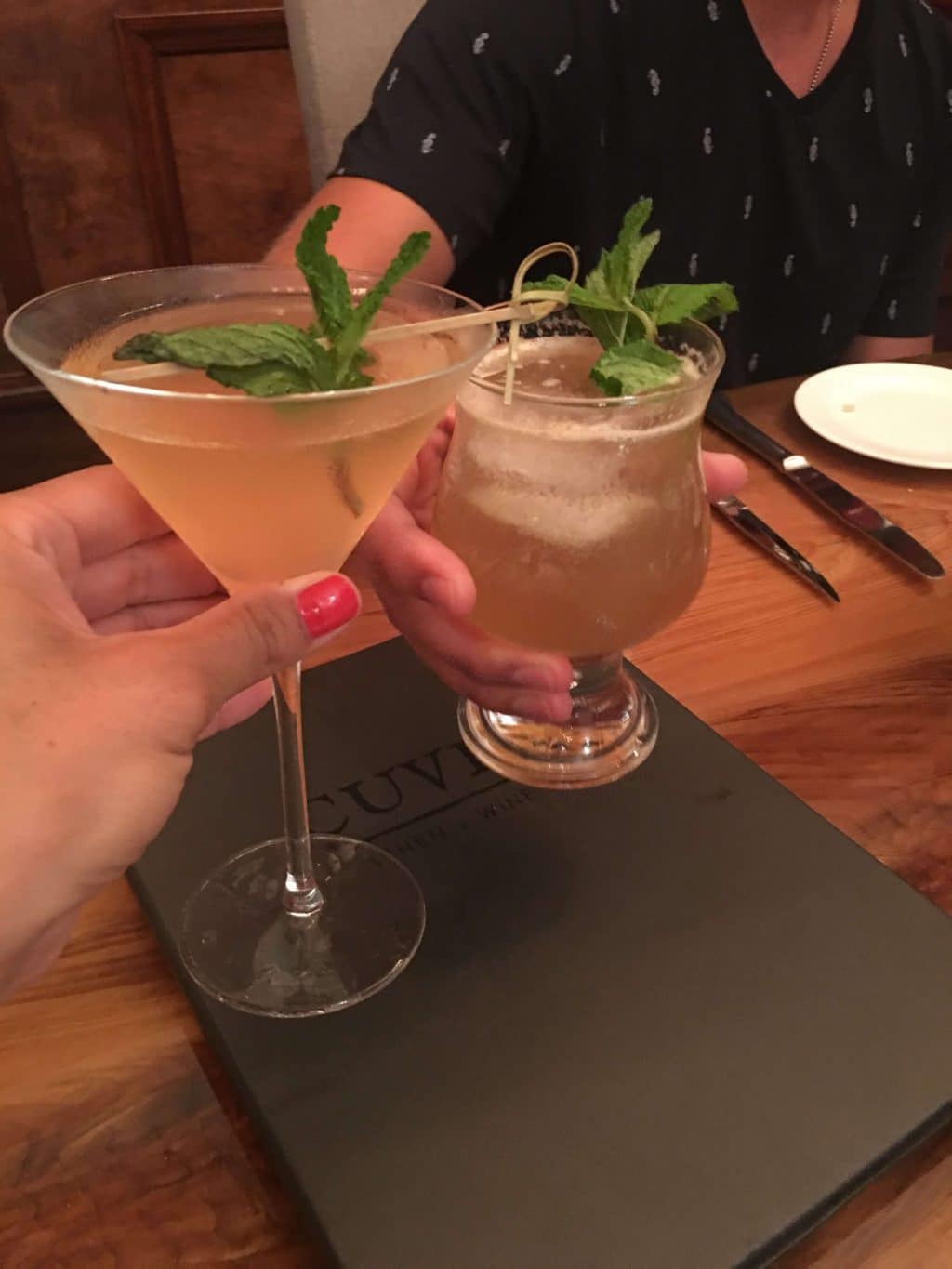 If you're vacationing in Destin, or the 30A area, I highly recommend you try out Cuvée Kitchen! The restaurants right on 30A tend to get completely mobbed this time of year and it was amazing to go somewhere that we didn't feel rushed to eat and get out. I'm the foodie of the family, while The Hubs is the picky one and we both left full and very happy! (and I was grateful I wore a flowy romper!)
Floral Romper (fits true to size) | Nude Wedges | Bag: sold out in this color, similar bag in the same color | Sunglasses (use STILETTODIAPERS for $25 off)
If you're traveling to Destin, Florida or the 30A area, make sure to check out my 30A Travel Guide to see all of our favorite restaurants and things to do here!