This December Amazon haul is the coziest of all the hauls! Something about Christmas and eating and the cold weather makes me want to wear all the cozy things and apparently my shopping cart is proving that! As of right now, all of these items are available on Prime free 2 day shipping, so you can have them before Christmas! 
December Amazon Haul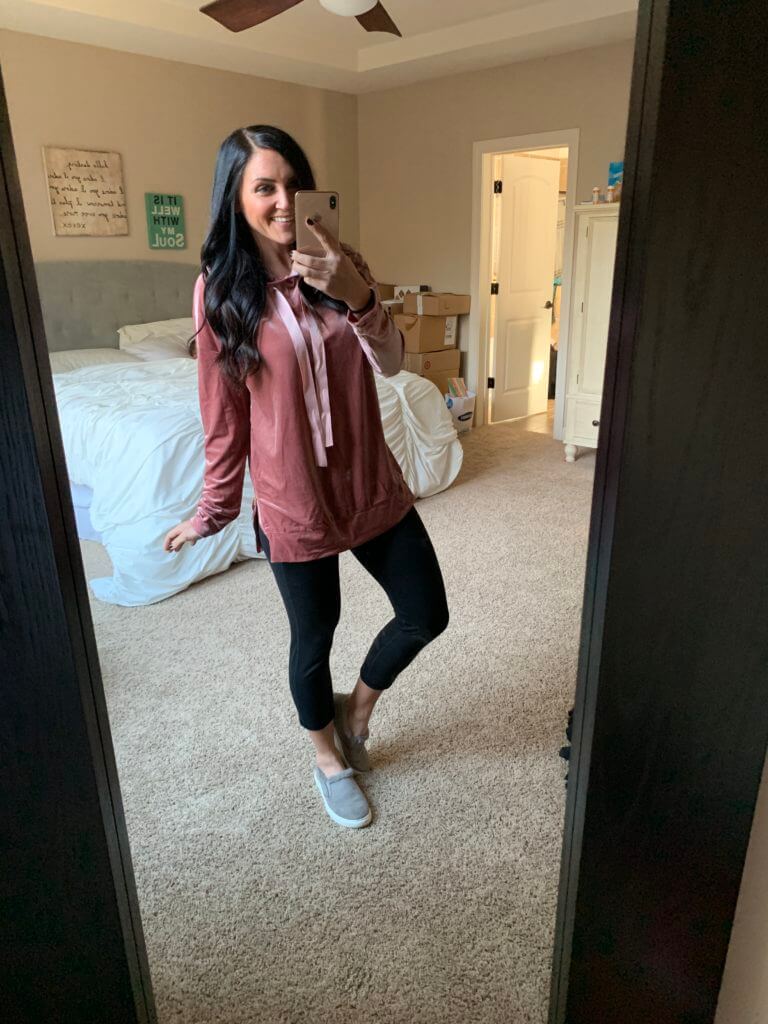 LOVING this sweatshirt! Such a fun and festive twist on a great basic. I ordered an XS and it's still a nice, oversized fit.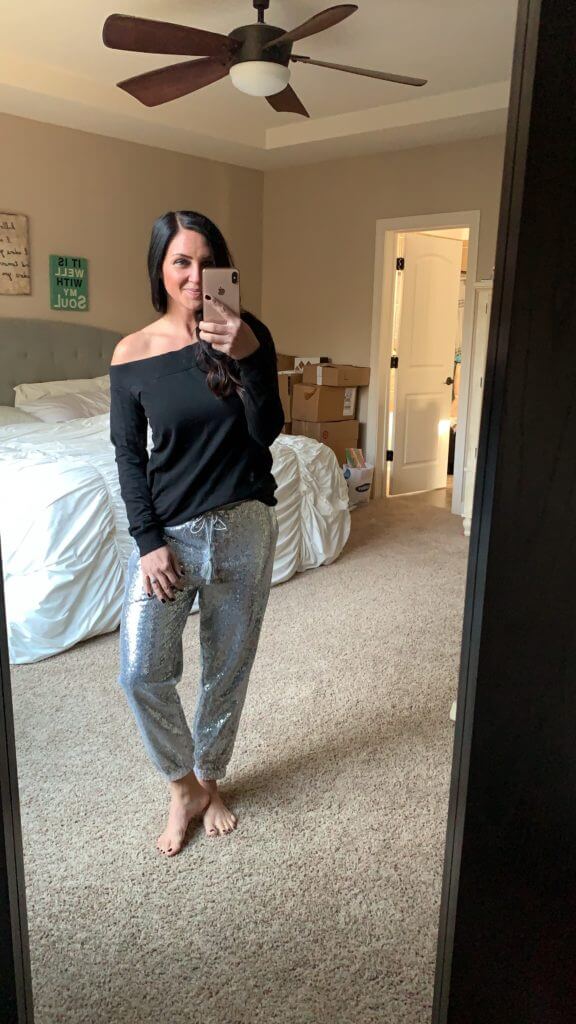 Hello to the comfiest New Year's Eve of all time! I adore these sequin joggers. They're lined in a soft cotton, so no need to worry about scratchy material. I ordered a medium, after some said they run small, but I need a small or even an XS. I say order your normal size!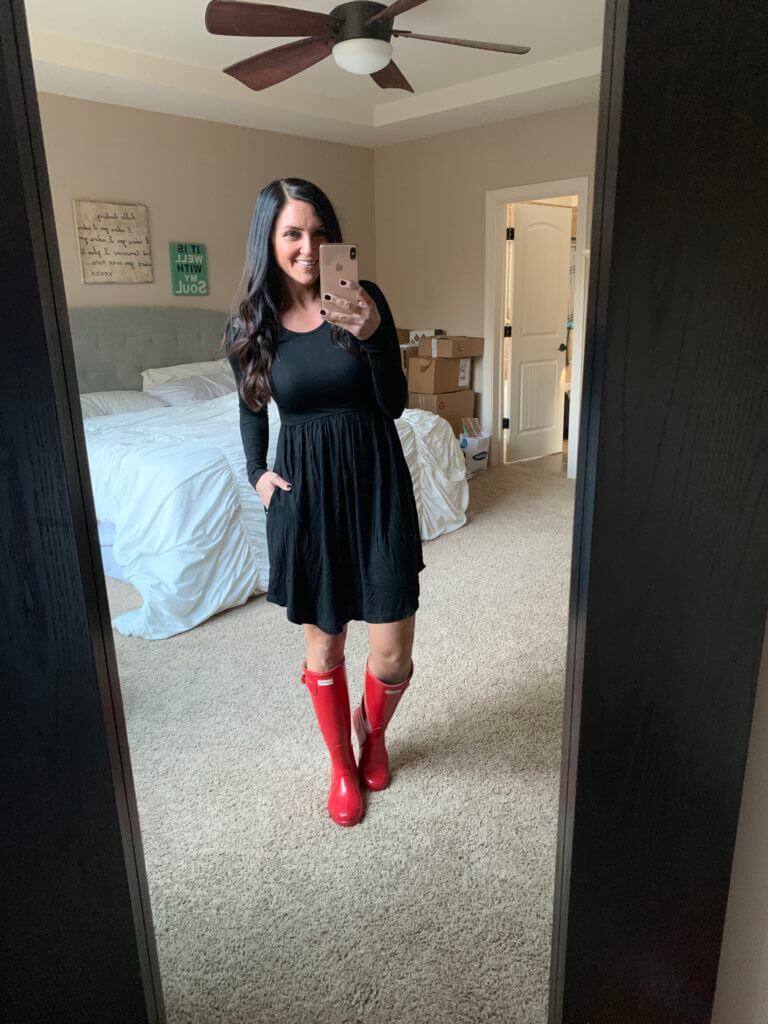 This dress is everything. Comfort, flattering fit and price perfect all in one dress! At under $20 and comes in 9 different colors, you can't go wrong. Try with a festive pair of rain boots, booties, riding boots, or even cute sneakers. This dress is so versatile! I'm wearing an XS. Probably could have done a small in the chest, but I'm still keeping it! 
I love a good pair of joggers and these are just that. I've worn them around quite a bit to test them out for you and they don't get slack in the booty! They come in 8 colors plus 1 print are under $20 and are great quality. I'm wearing an XS and there is still good room in them.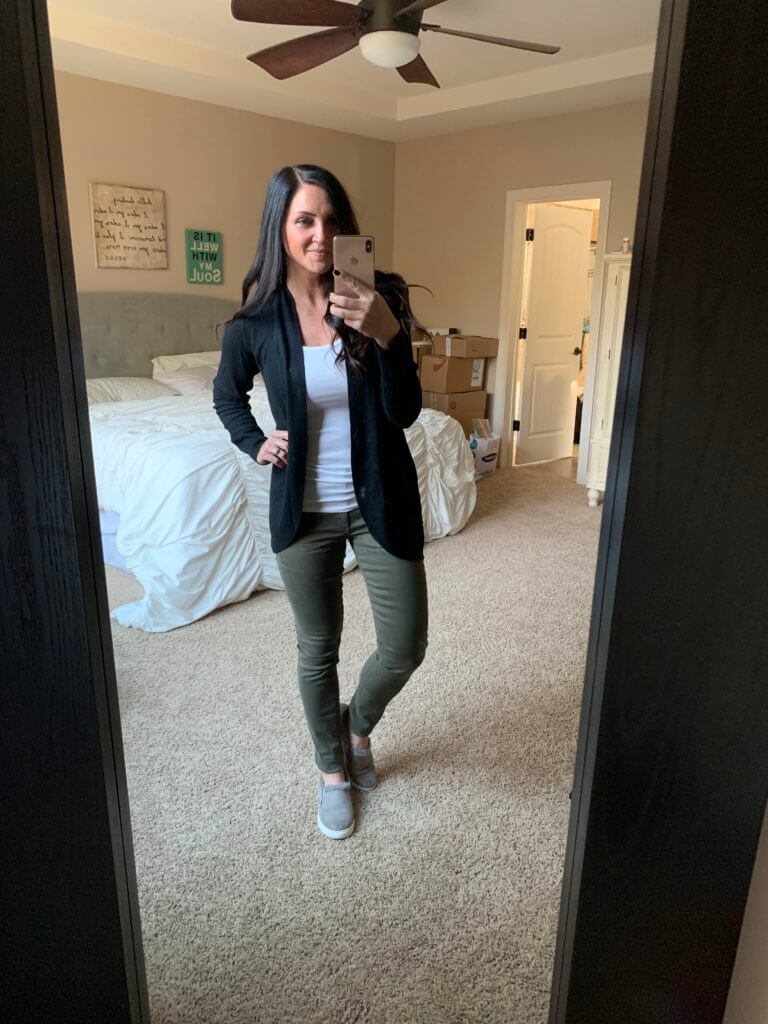 So since some events aren't appropriate for joggers…these sateen skinny pants to the rescue! The term sateen made me think they were going to be shinier, but they're really not. They do, however, feel insanely soft, more like a jogger material! They are true to size, come in 8 colors and can easily be dressed up or down. I'm wearing the color, dark olive. 
Here are some other fab finds from Amazon lately that would make perfect gifts! 
This convertible backpack bag is still one of my all time favorite Amazon buys. A great gift for your sis or best friend!
Sideways initial necklaces are super popular right now. This one is $10 and arrives before Christmas! 
This tie front thermal that I now have in 2 colors is a top I wear all the time.
Bow heels that are identical to the ones I wore on Instagram last weekend that had you all swooning! 
A lifesize Jenga game that will entertain you and your friends/family for hours! 
As always, check my Amazon store for a bunch of my favorites and watch my instastories to see a live try on!