As of right now, I think my fall wardrobe will include these black destroyed leggings 80% of the time. I just wish they came in more colors! I've found myself in a lot of neutrals lately. It's just easy to put together and I have been running so much that picking out my outfit is the last thing I've been leaving time for. (Well, that and cleaning my house…whoops.)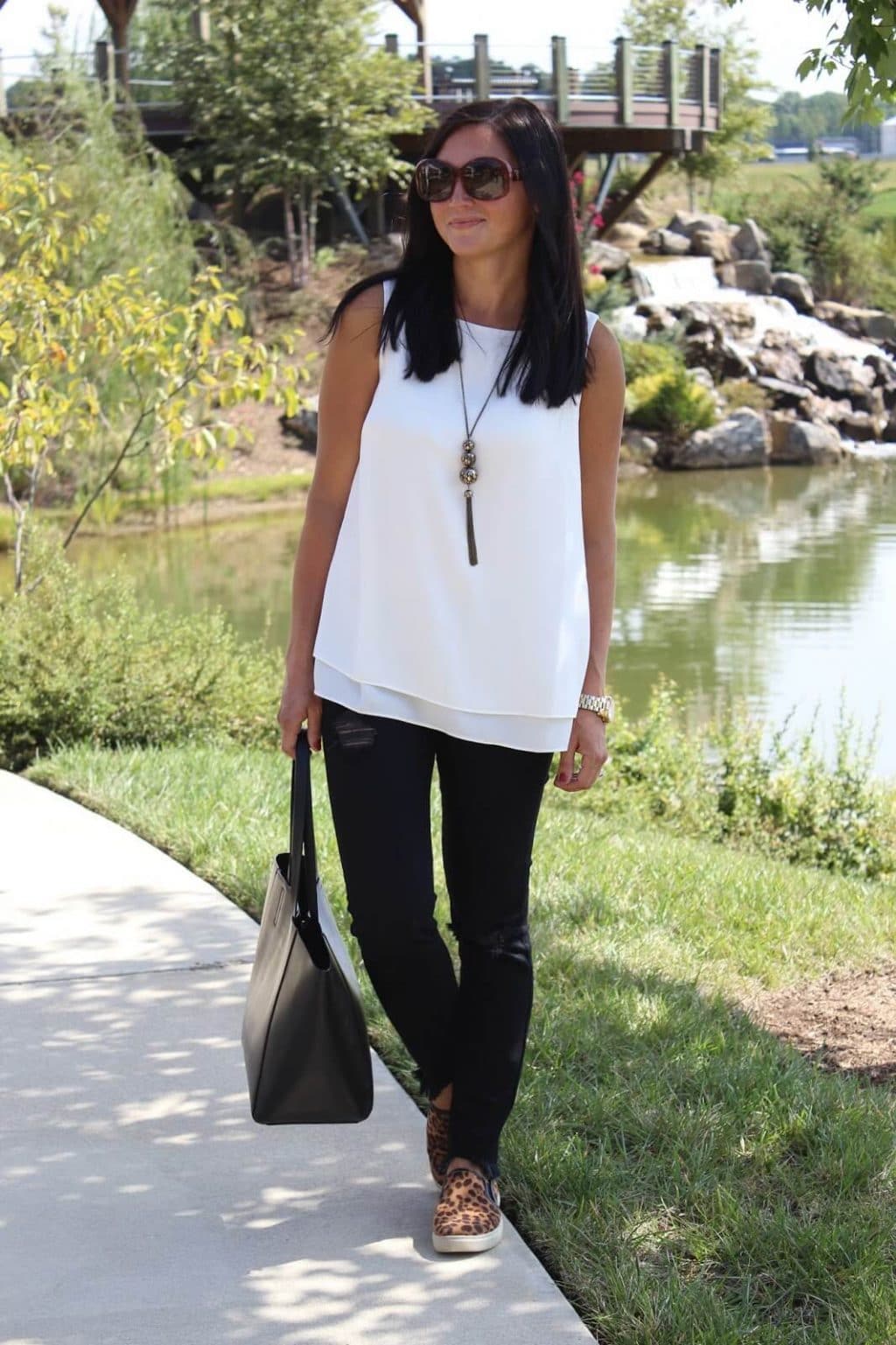 I've been carrying this tote a lot instead of a big diaper bag. I still need plenty of snacks when I leave the house, but cutting out burp cloths, blankets, bottles and multiple diapers has made it possible to not break my back carrying such a big bag!
This top got in a few wears as the summer ended, but I think I'll wear it with a layer or 2 this fall. It also comes in black and a pretty blue color!
Back to the cleaning the house thing…I'm getting swamped over here! I've been cleaning out stuff and have purged some of my cabinets, the laundry room (which seems to be our dump all) and my closet is next. I feel like I need some friends, wine and several uninterrupted hours to clean that sucker out. Who's helping me?!