I was inspired to write this post because one of my absolute favorite one pieces suits was just restocked! This favorite ruffle shoulder suit comes in black and white and is SO flattering! There's really no need to feel frumpy or like a floozie at the pool this summer because there are so many great options at all different price points. I wear a bikini most times, but I've really fallen in love with one pieces lately, mostly for when I'm kid chasing. Here are what I think are the best one piece suits for Summer 2018!
(click on each image to shop)

Here are some of my favorite one pieces from the last couple of years. The ones that are old have very similar ones linked!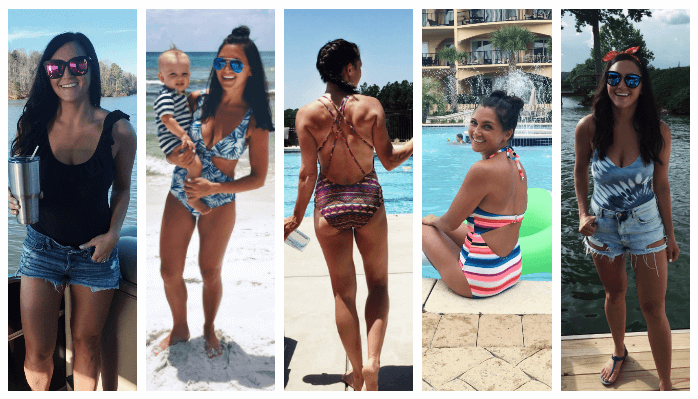 Ruffle Shoulder | Palm Print (similar) | Aztec (similar) | Stripes (similar) | Tie Dye
Target is basically my go to for bathing suits. 4/5 of those in the pictures above are from there! Walmart has surprisingly fantastic suits this year. I've never bought a suit from them, but I'm loving this tropical print one. Hard for me to say no to $20!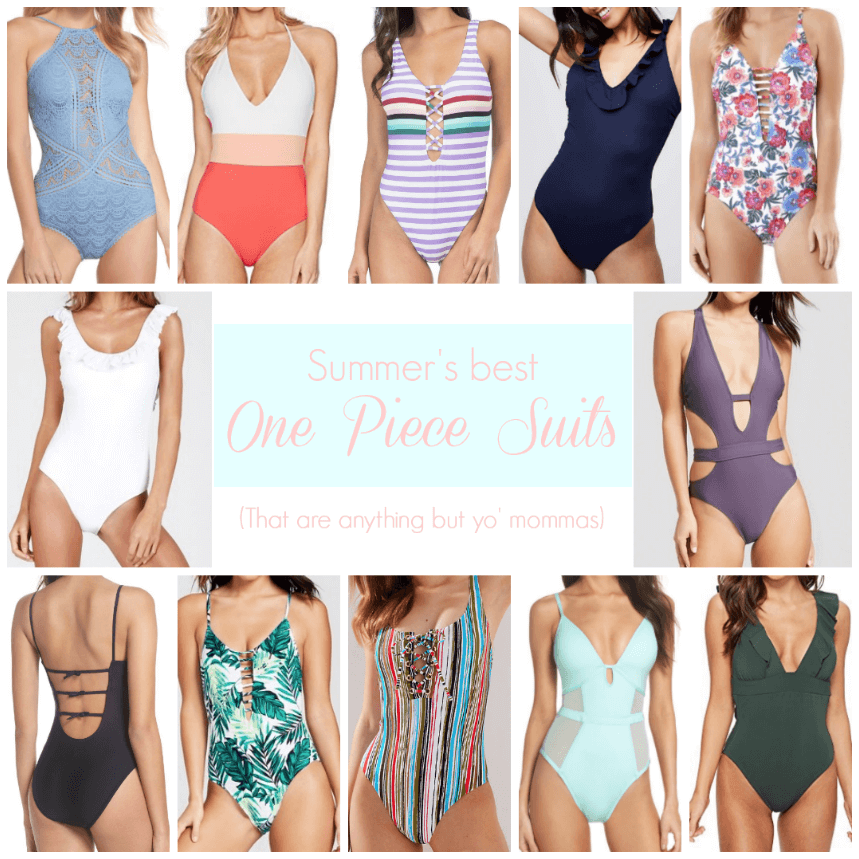 Have you found a suit you love this year? I'd love to see your favorites!