Kicking off the month with my first try on of the year! These January Target finds are some good and cozy pieces that are all under $25. My style is obviously super casual, but these are pieces that can be worn around the house, or out and about. Hope you like them as much as I do!
January Target Finds: Clothing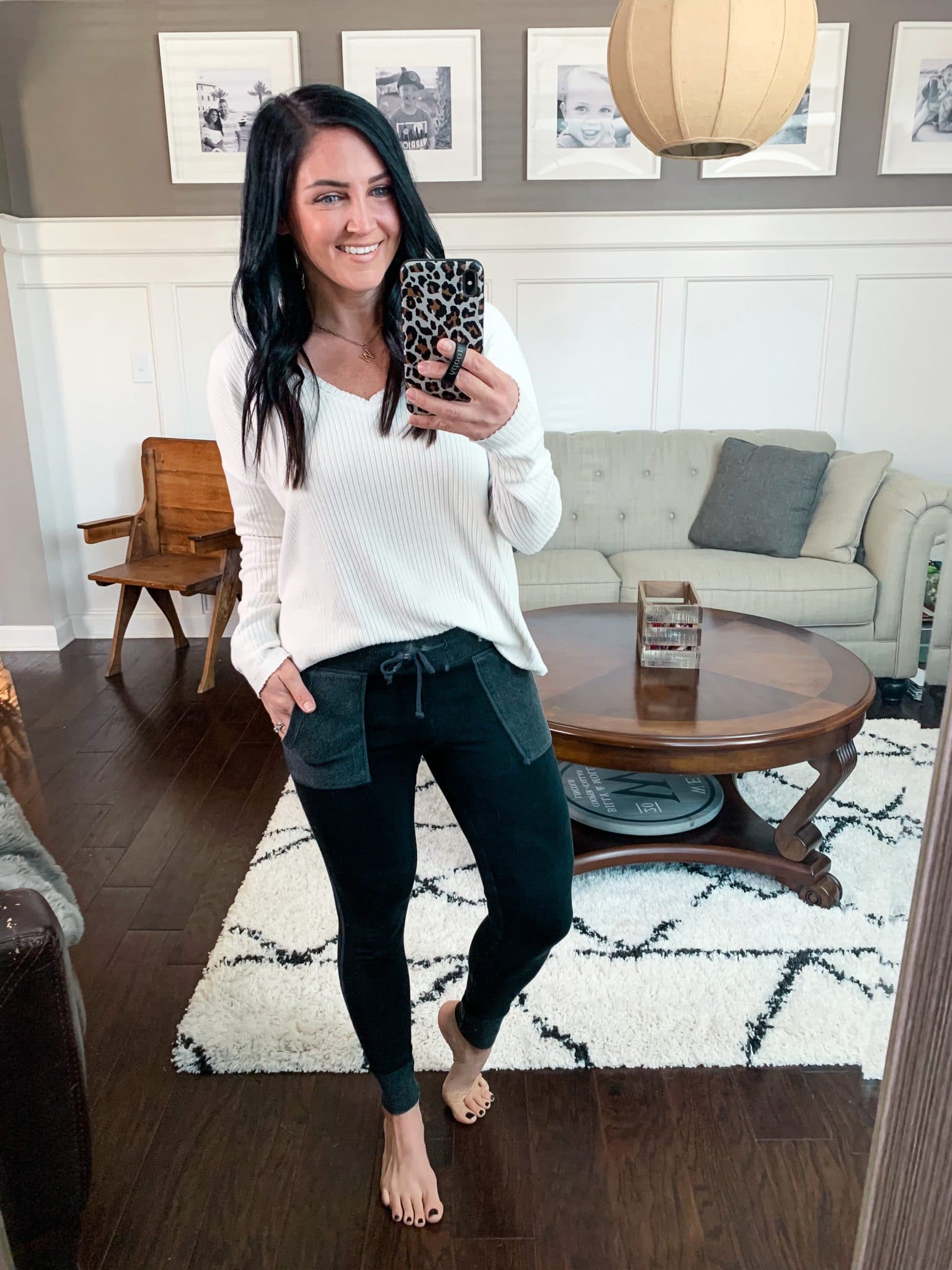 I've had this top for at least a month and I can't believe it's still available. I've worn it a ton and it's such a great piece! It is long enough for leggings, can be tucked or tied in a knot and comes in lots of colors. It's oversized and I am wearing the small.
These are new to me and I am obsessed. Is there such a thing as fancy leggings? Because these are them! They are a high waist, have a thick waistband, pockets and cuffs! They come in this dark grey and an olive green. You better believe I'm grabbing the green, too. They fit true to size and I'm wearing a small.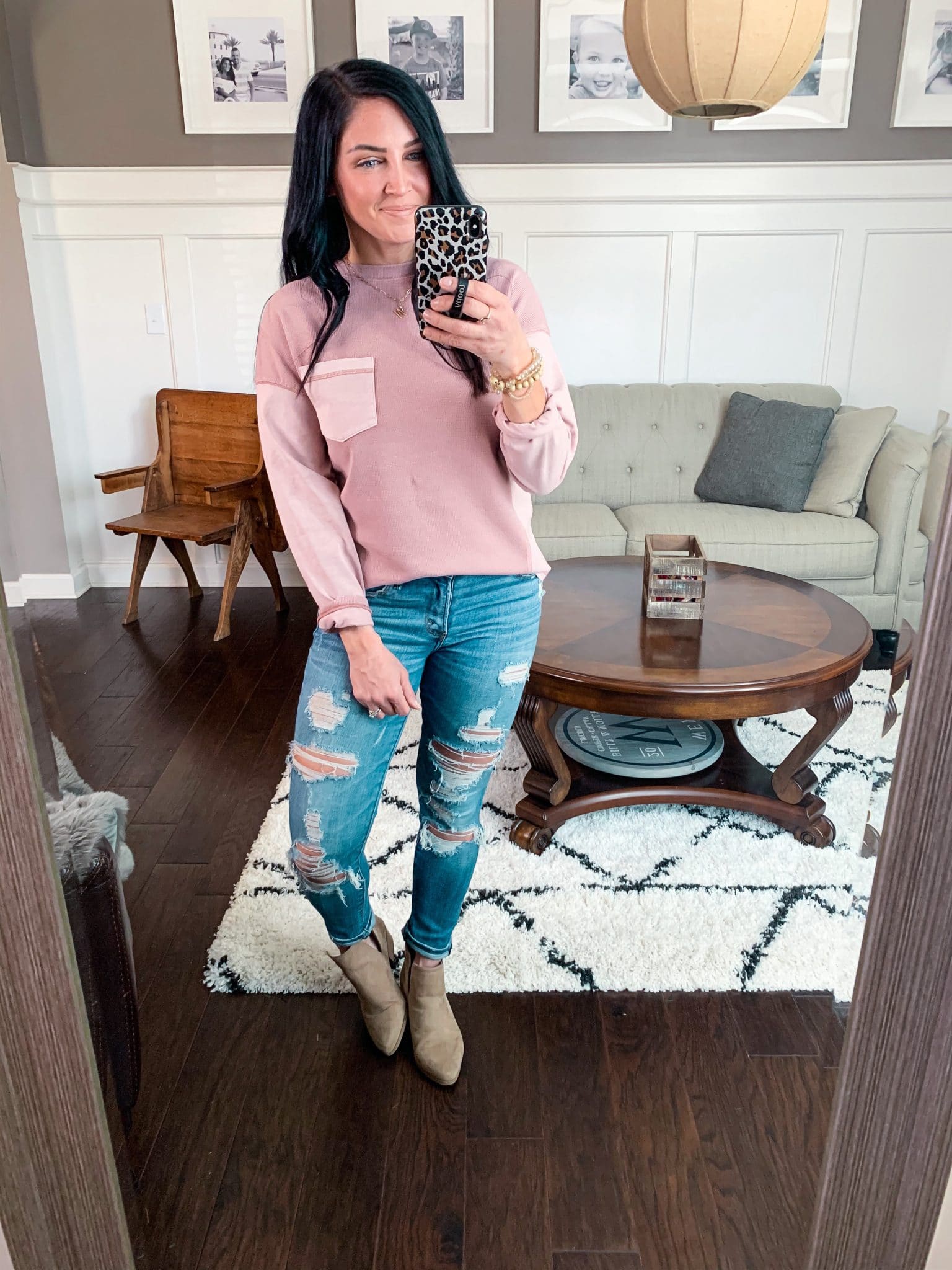 This is another brand new one that I am loving. The front is a tight waffle knit, while the back, sleeves and pockets are a contrasting material. It is a boxier fit that works well with a front tuck. This rose color makes me think of Spring! It also comes in green, white and grey and I'm wearing the XS. It's a great elevated basic! (These jeans are not from Target, but they're some of my faves!) 
I am living in long sweatshirts lately and was so excited to find this one in my store! This is a super subtle tie dye print, but comes in lots of colors. Plenty long for good booty coverage with the slightly longer back. It fits true to size and I am wearing a small. If you wanted a more oversized fit, you could absolutely size up a bit! If you prefer a shorter length, this sweatshirt is a regular length version.
January Target Finds: Accessories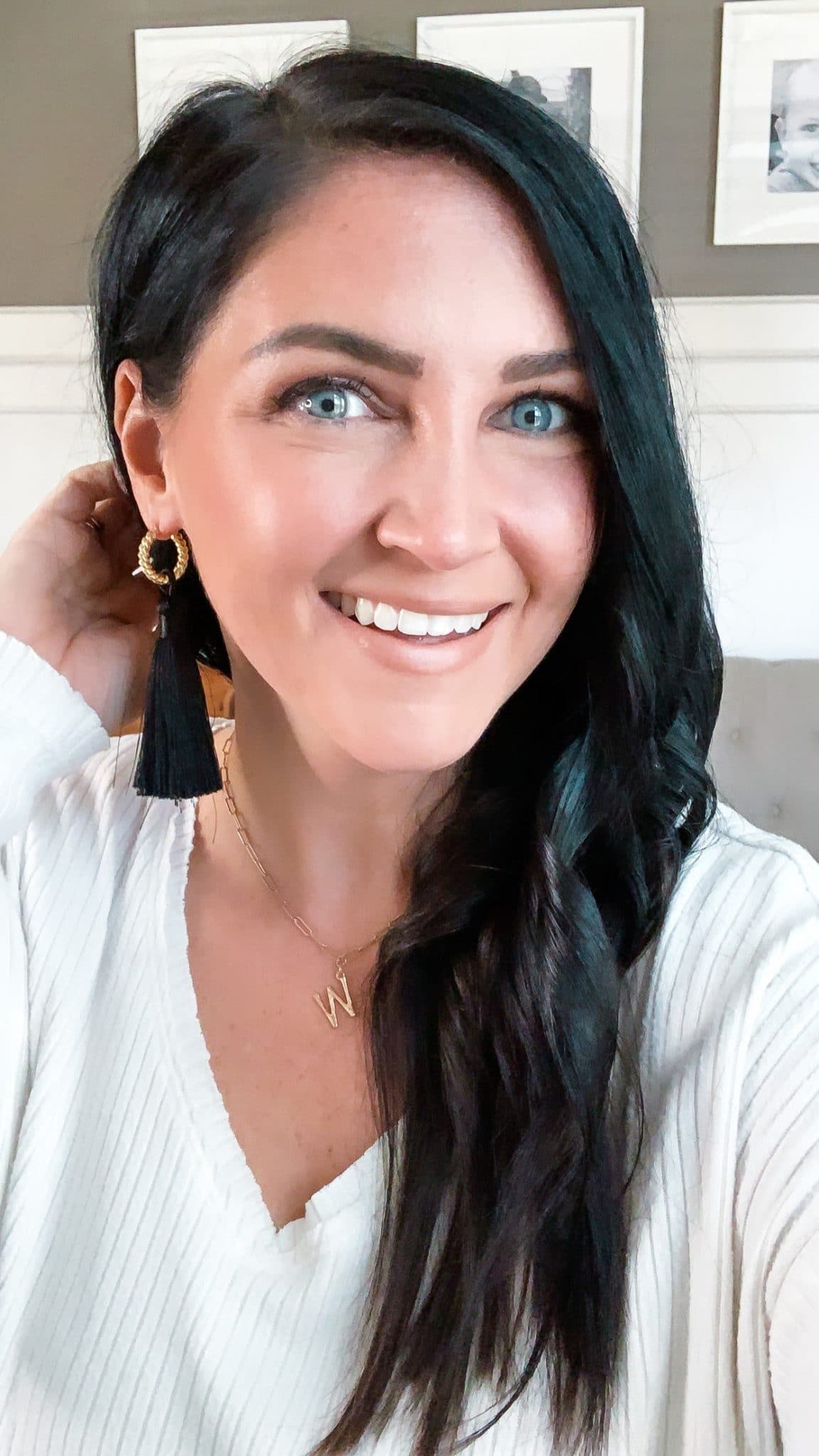 I wore these cute earrings for New Years Eve and loved them! They are lightweight, come in other colors and the tassel can be removed. Basically 2 in 1 with the ability to wear them as cute little gold hoops!
Like it or not, masks are here for a bit longer, right? I have grown to kinda enjoy matching my mask to my outfit! When we were up north last month, I wore a mask more because it kept my face warm. Haha. These come in a 3 pack and are all such pretty lace material! Great for wearing to work or for some kind of event. I love the chains as well, because you can clip them to your mask and when you're able to take the mask off, it simply hangs around your neck. This pack has 3 chains; gold, black velvet and pearl.
I got AirPods for my birthday and have been mixing them up with my husbands constantly! I decided I needed a case and grabbed this one on a whim. It is awesome! It's soft silicone and can easily clip on your purse, backpack or clothing. It is under $10!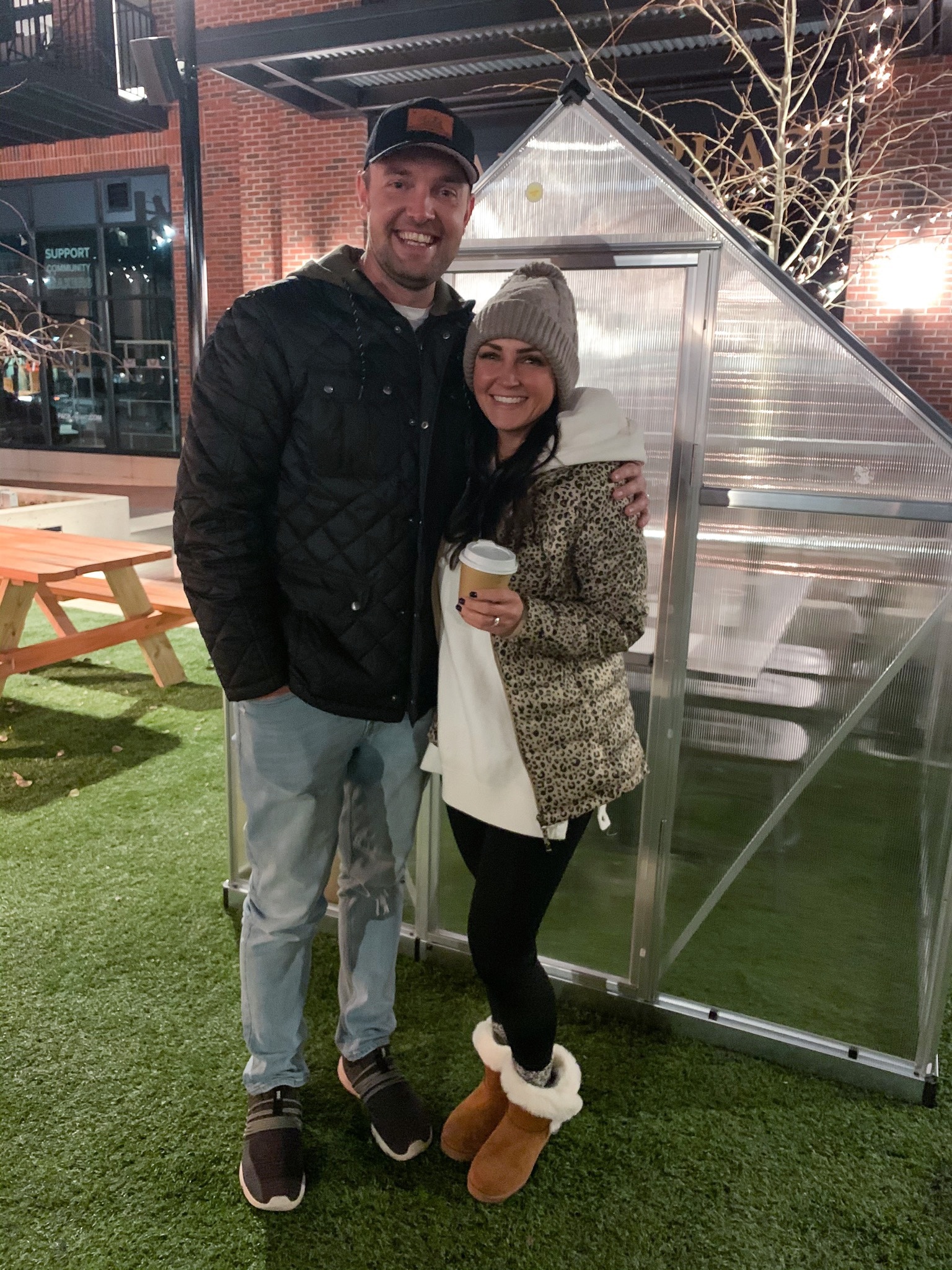 This is the beanie I wore in cold country and it literally kept my head so warm. It's fully fleece lined, so no air coming in through the knit. While it is very thick, it doesn't feel huge or heavy on my head. It also comes in other colors.