Happy Tuesday! I've been busier than normal for this time of year, but we've managed to pack a lot of fun in over the last couple of weeks. I hate being busy and struggling to stay on top of the house, blog and family, but I know when it's fun family time, I know my priorities are good. It's a constant battle for me of what I'm going to prioritize in the day. I'm sure many feel the same way I do, but I can't seem to keep organized like I normally do lately! Meal planning, cleaning schedule and everything else I usually keep organized, just isn't right now. And that's okay. There are times where you have it together and times that you just don't. I'm working hard to keep the important things in focus and not stress about the rest. It's easier said than done!
Here's a little bit of what we've had going on with life lately!
We spent a day with friends at Patterson Farms Pumpkin Patch. They have the cutest setup for fall and the kids had an absolute blast!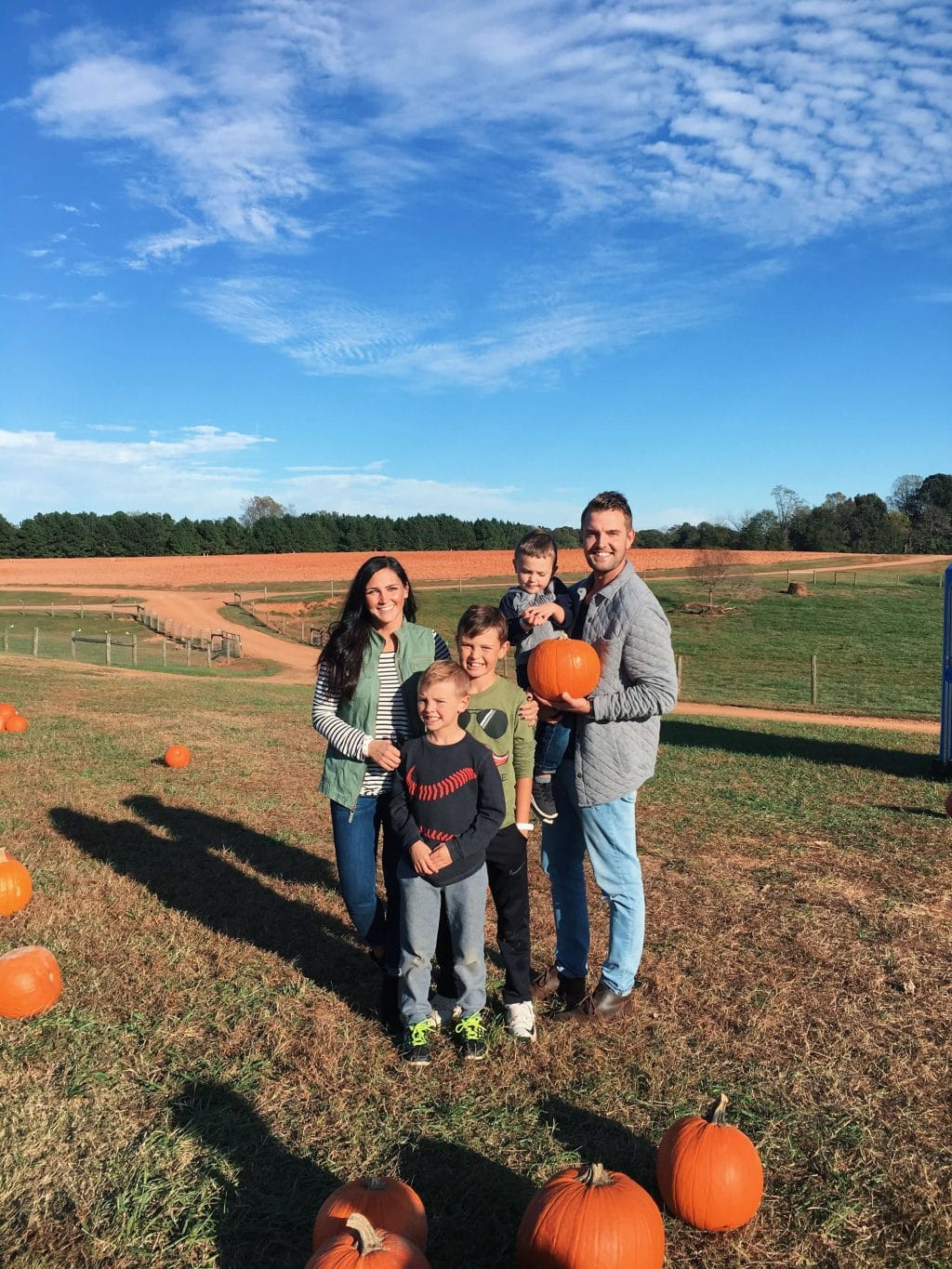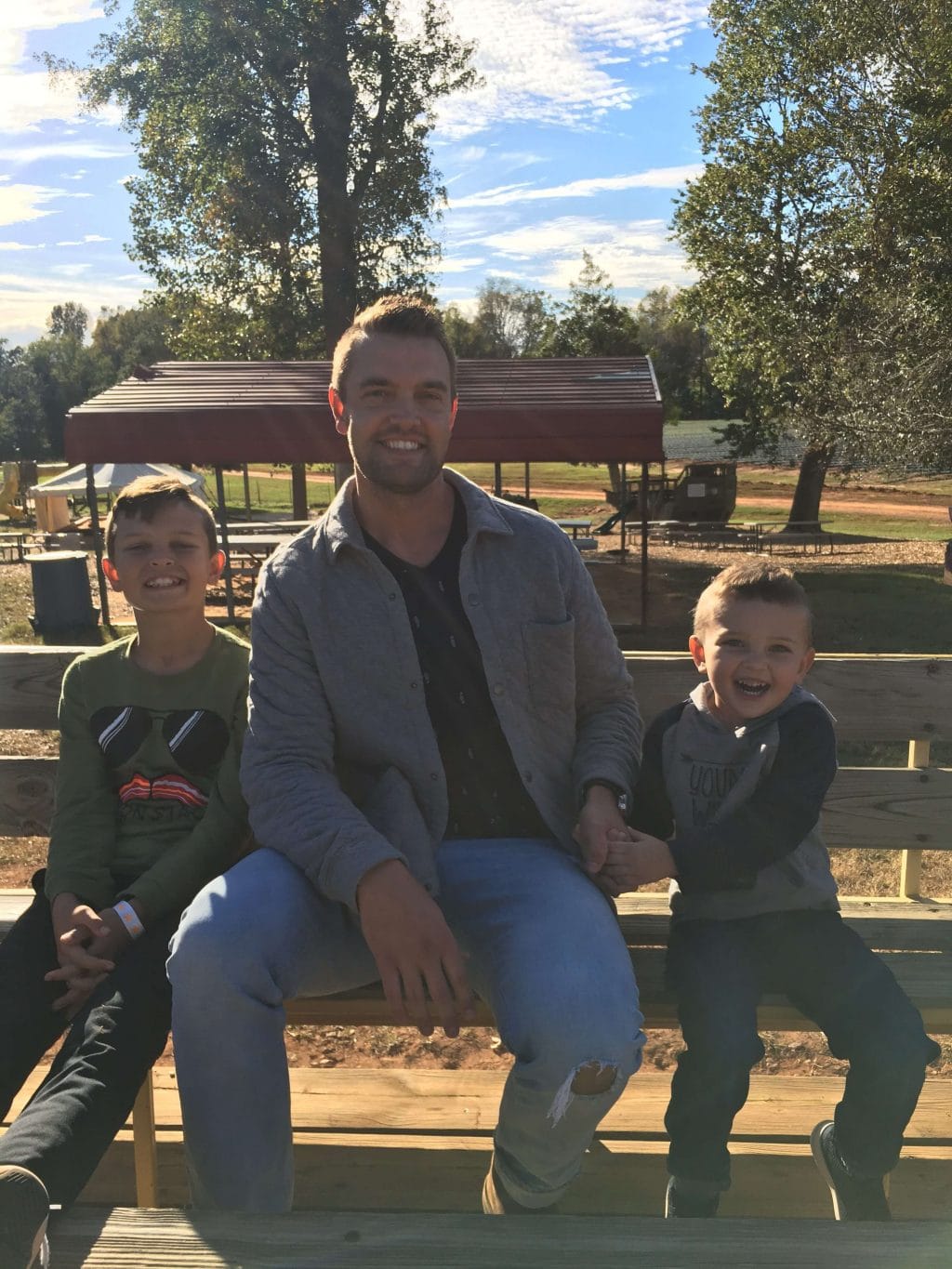 Our neighborhood had a lip sync battle party. There's one particular culdesac that throws the most amazing block parties and this one didn't disappoint. We went as Eminem and Rhianna from their song, The Monster. Those temporary tattoos on The Hubs arm lasted way longer than that night and left quite the scrub marks! Haha. I also felt super girly when I had to google how to do a smokey eye!
We tried a new to us restaurant, Alino's Pizzeria, and it was really good. They have a great outdoor space for the kids to run around, which makes dinner out much easier!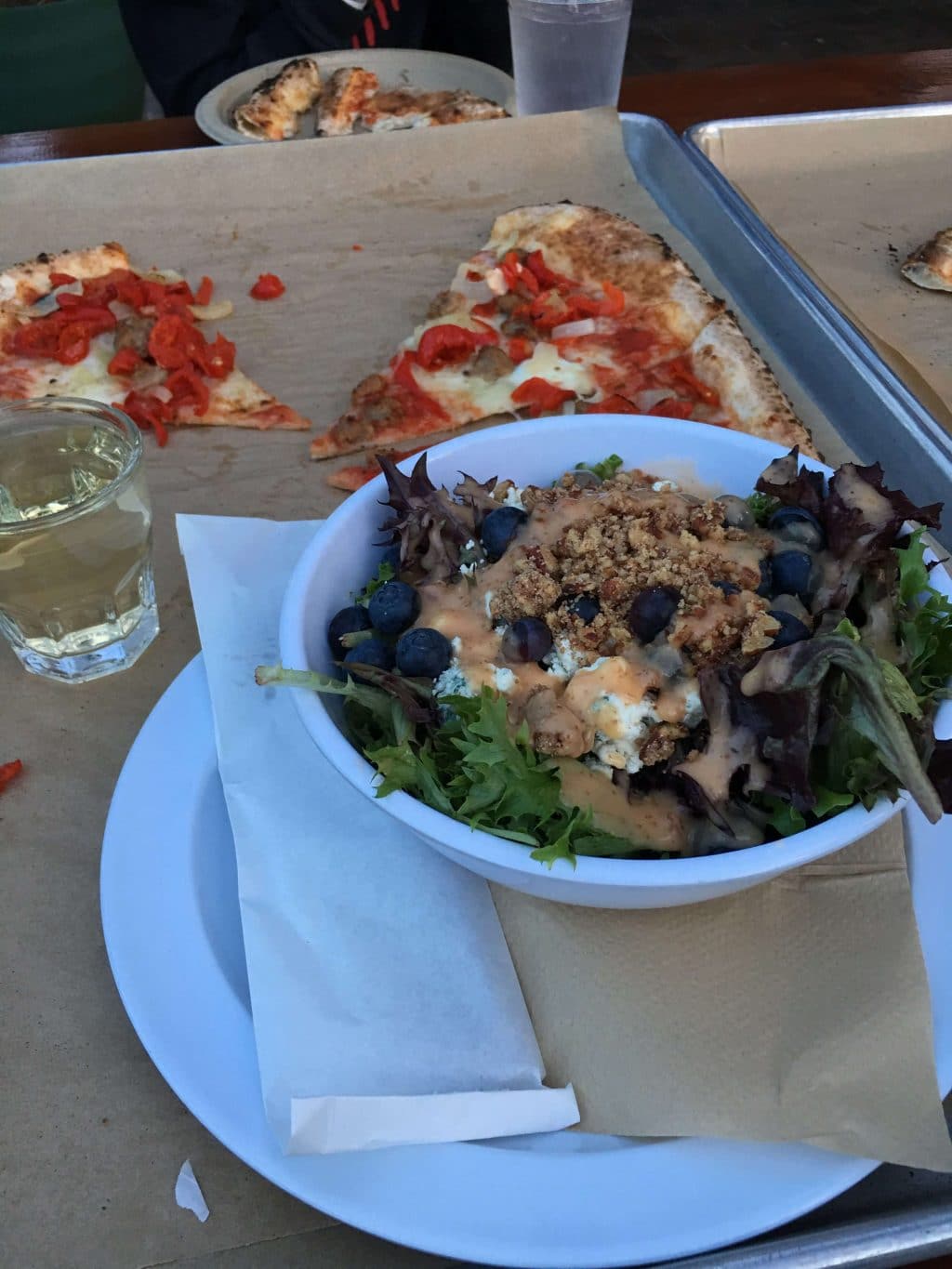 A great meal I made at home this week, was chicken fried rice. I sautéed chicken and used the frozen cauliflower fried rice from Trader Joe's. It ended up being a delicious and really simple meal that's great for this season of really busy nights.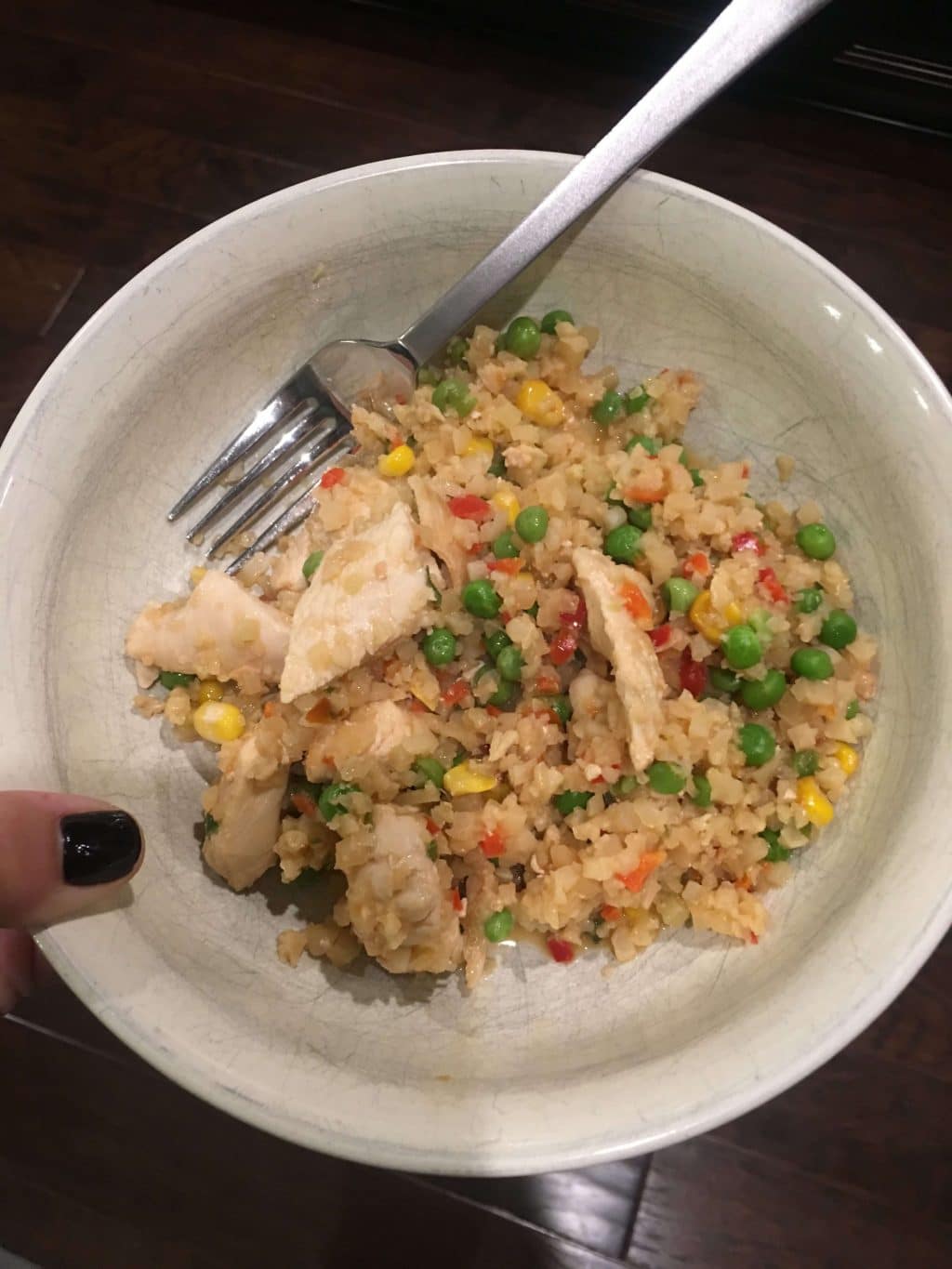 I decided to give juice a try and kicked off a 3 day reset with Juice Bar today. The goal is to get rid of some toxins, kick my sugar cravings and give my digestive tract a break. I have 1 more juice to finish for today, but they've all been really good!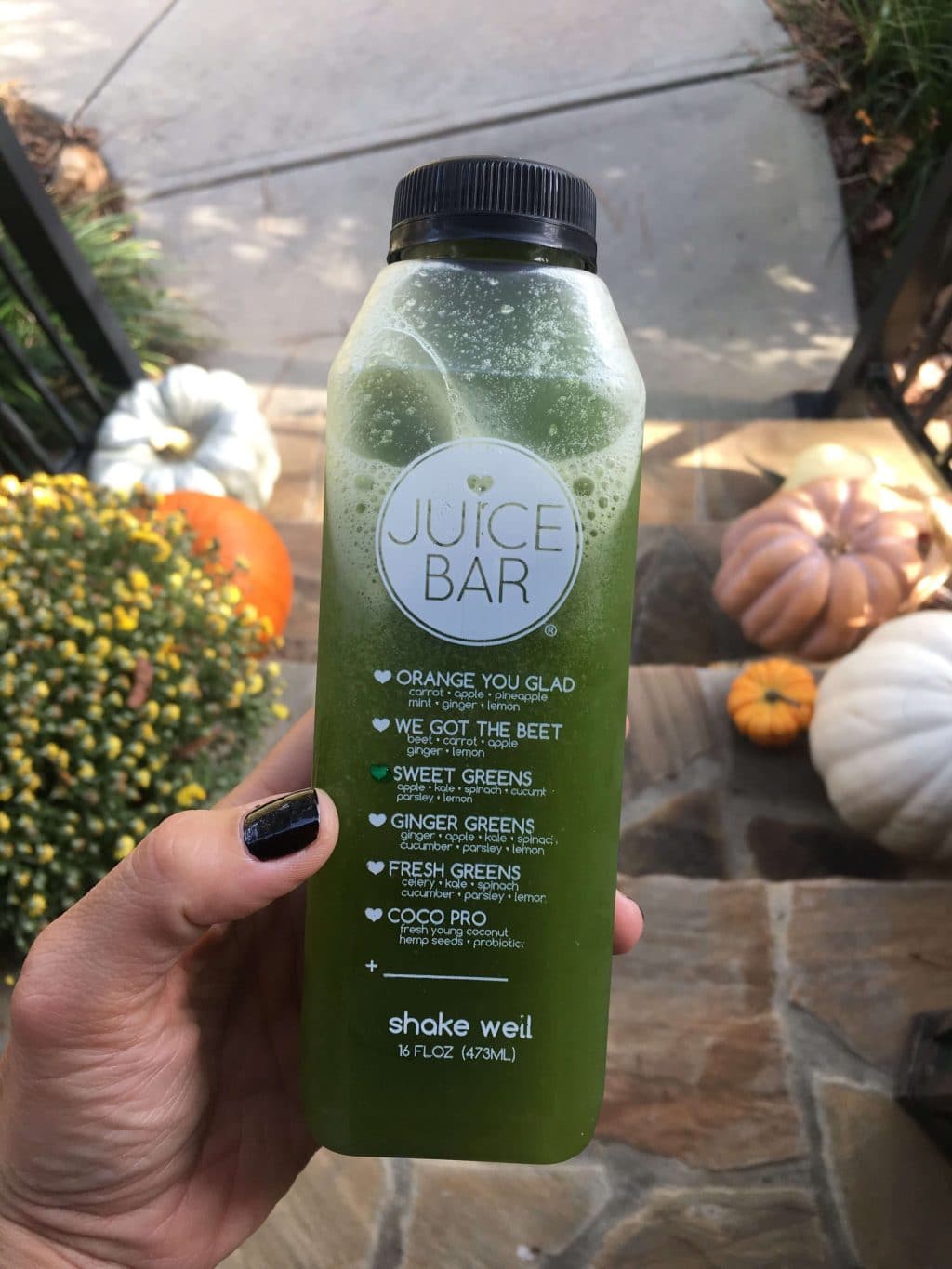 Half marathon training has been adding to the busyness of now. But you know what? I'm so glad I have it to push me. I'm always so much more energized and in a better mood when I'm consistent with my workouts. This training has been tough, both physically and time wise, but it's kept me committed to regular working out. It doesn't hurt that I'm absolutely loving Gossip Girl and watch it every time I run. Today I got in 1.5 episodes during my 8 mile long run for the week.
The rest of the week is a lot of sports, our supper club for the month and I'm going to start prepping for a trip next week. With Halloween and Callan's Birthday thrown into the mix, it's absolutely busy, but I'm going to be trying hard to keep my focus is where it needs to be!