We've had lots of company lately.

You probably noticed by the minimal post around these parts lately.

I love entertaining and there isn't a month that goes by that we don't have someone staying with us. I've been busy menu planning, cleaning and making something I've grown to love…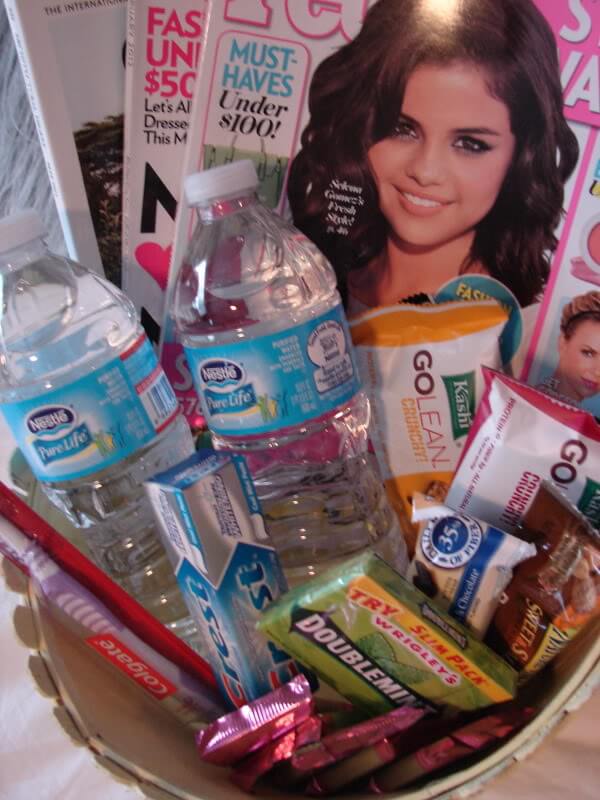 I just started making these baskets when we had friends coming that had never been to our house before. Some of them were co-workers of the hubs that I hadn't been around that much. I figured they may feel weird looking for something to eat or drink at 2 am when the munchies hit, so, I put it all in their room.
The baskets hold:
This was during a 3 basket prep for the wedding weekend we just had.
Basket ready for company! It doesn't hurt that there were already pictures out of the couple staying in this room.
And speaking of guest room, this is ours. Not sure if I ever posted pictures of the color we painted awhile back. I LOVE the grey.
And we also just hung this photo wall. There are layers of pictures so that we can change them out according to who's staying in there. That way, you remember the fun times you've had with people while you're creating new memories.
Now I need to find some cute matching baskets to use in the future instead of ones from Easter!
I'm off to clean because the next round of guest comes next week!