I've gotten so many bright summer basics in from Amazon in the last week! As I was trying them on, I decided to dedicate a whole post to the goodness that is all these fun COLORS! I will be posting the whole live try-on over on Instagram stories if you want to see the fit in real time.
Bright Summer Basics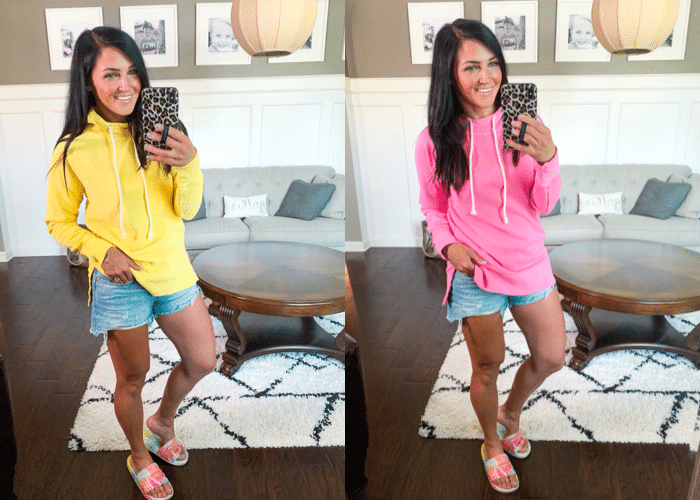 I ordered this sweatshirt last month and they sent the XL instead of the XS! Whoops. I loved it so much that I had to reorder it and wanted to try both the XS and the small. They both fit, but I prefer the small for some more room. I wore the pink one camping this weekend with biker shorts and it was so cozy by the fire!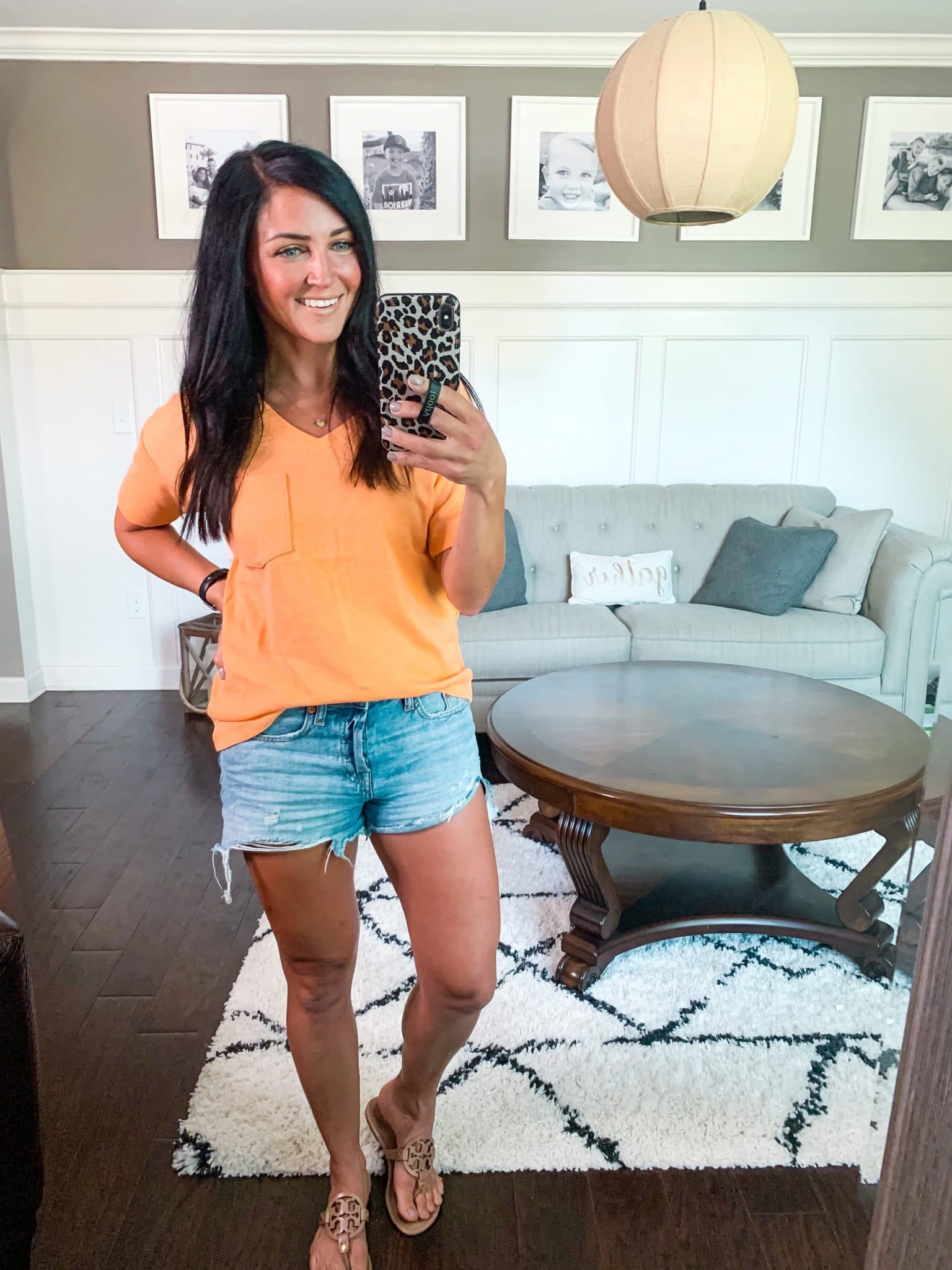 Slub V-Neck Tee | Oversized | XS | Color: Cantaloupe
I love the color of this top! It actually comes in lots of bright colors, too. It is more of a knit and a cross between a sweater and t shirt material. It's absolutely thin enough for summer, but far nicer than just a tee.
This dress is 100% cotton, but is a heavier material. It's pretty oversized and super cozy! It comes in several bright solids as well as a stripe that would be great for July 4th and a leopard print. Did I mention POCKETS?! The color I got is poppy red and while it is a red, it's more of an orange-red, not cherry.
This is a basic, pullover sweatshirt that comes in all the same bright colors that the hooded ones above come in. I actually bought this to go with the yellow drawstring shorts I got last month because I wanted a set. Although they're the same brand and color, they are slightly off and don't match! But this is a good basic to throw on when it's a cool summer night.
These are great basic tanks that aren't too thick or thin. The 2 packs come in a massive amount of color combos, including your basic white/white or white/black. They are great for layering or wearing on their own.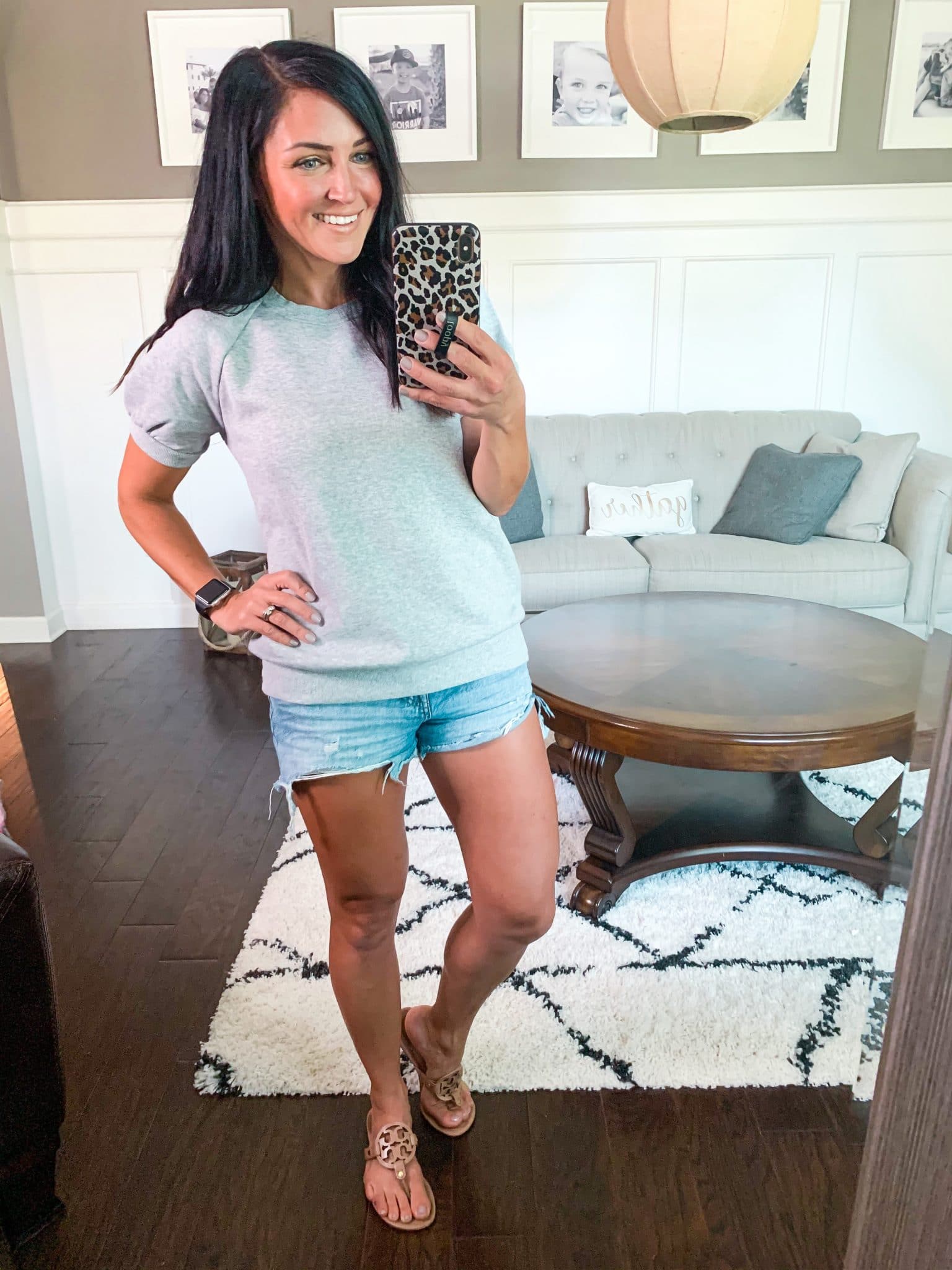 I ordered this sweatshirt in grey, but it comes in several brights as well! I just love the comfort of a sweatshirt and this makes it possible to wear that in the summertime. I could probably wear the XS, but I like it a bit looser like this one.
This cozy tank is great for lounging or working out in. I paired it with my fave running shorts, that don't seem available in blue right now! I also linked my other fave shorts from Amazon, which come in fun colors as well.
My friend recommend this tank and I love it! It has a mesh back and is great for working out in. It comes in basically every color of the rainbow and I am wearing the mint color. The shorts are AMAZING. I know everyone isn't a biker short fan, but these are so comfortable and aren't super tight. They would be great for summer yoga or wearing around casually and they come in black, red and this navy.
See my most recent Amazon haul here!