I love Christmas traditions! Sometimes it can be overwhelming when you have a family, to try to bring special things from each side and also start new traditions of your own. It's also sometimes hard to find time for everything you want to get done during such a busy season. But if you can find the time, creating family traditions can be so very special. Here are my tips for creating them, and some of our favorite traditions!
Tips for Creating Family Christmas Traditions
Give yourself grace, always. Do what you can. Do what makes your heart feel full. Do what puts a smile on your kids faces!
Don't expect perfect, clean or fight free. I promise it won't happen!
Stop comparing yourself and your family to the glimpse of what you see online. I also promise that the pictures you see on Instagram of people's perfect family moments aren't the whole picture. I've fussed at my kids more than once to "just stop it and smile!"
Our Family Christmas Traditions
Christmas Pajamas
Our elf, Jack, usually comes on December 1st and brings matching family pajamas. I don't know how long my boys will keep agreeing to this, but I will take it while I can!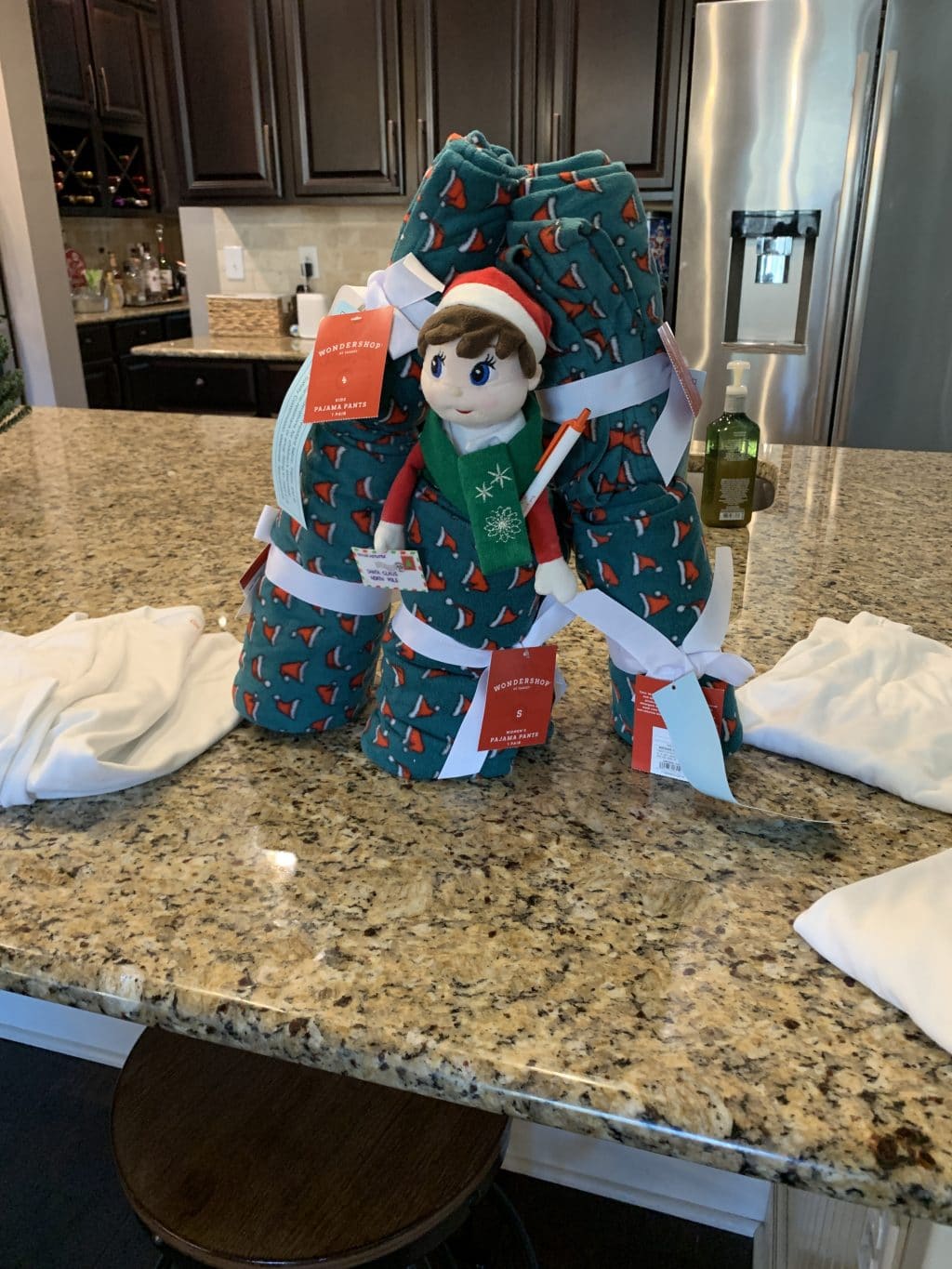 Polar Express Ride
We've done the actual polar express train a couple times, but our favorite one? Is our surprise ride. We put a golden ticket under the boys pillows and send them up to get ready for bed early. (They're usually angry about this!) Meanwhile, we make popcorn and hot cocoa, warm up the car and start the Polar Express movie. When the boys get in bed, they find their tickets and run down. We go on a drive to see Christmas lights, often with a mapped route to see quite a bit. It's next to free and completely magical! I've printed my golden tickets from here before and they look legit!
Christmas Eve Church
The Christmas Eve service is always so special! It helps to remember the true meaning of Christmas and our church plays a lot of classic Christmas carols, mixed in with the regular service.

Christmas Cookies
This is one of my favorites because I love to decorate the cookies! I make royal icing and use little squirt bottles to hold all the different colors. I think it's cleaner than spreading icing and typically makes for prettier cookies!

Light Ride
We take light rides many times during the Christmas season. And our kids don't care if they see the same ones over and over! We spend 30 minutes or so, just driving around close by neighborhoods.
Hallmark Movies and other Christmas Movies
Our boys are old enough to appreciate a Hallmark movie, which I really appreciate! We go through with the schedule and record all the new ones and watch as many as we can! We also just enjoy all sitting down to a Christmas classic, like National Lampoons Christmas Vacation. It makes a regular school night leading up to Christmas a lot more fun.
Reading the Christmas Story
We read The Night Before Christmas as well as the story of the birth of Jesus in the Bible. I want my kids to understand the true meaning of Christmas, as well as enjoying all the magic!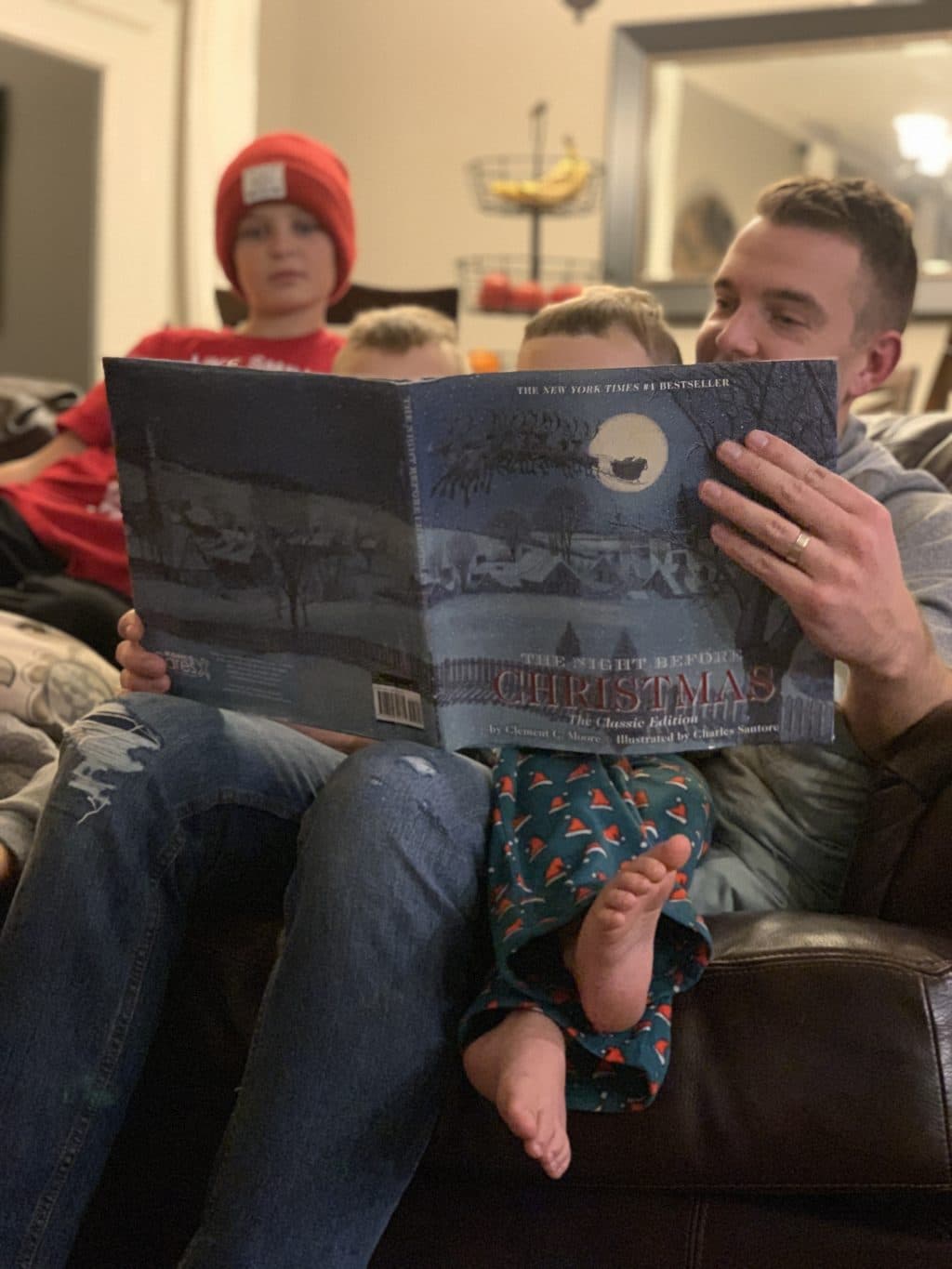 Gingerbread Houses
Another one from our elf, he typically leaves a gingerbread building kit out for us at some point. I like the mini village style ones and we have a competition to see who's is the best.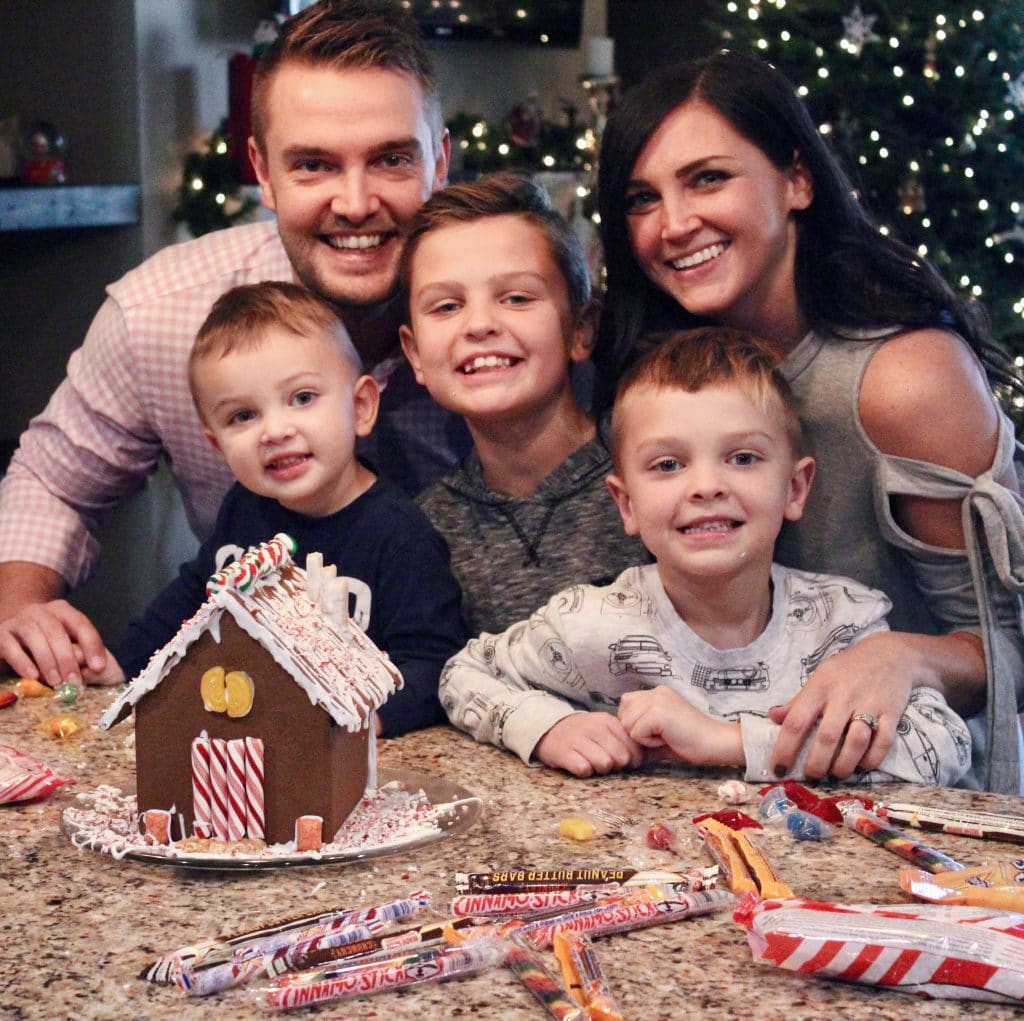 Christmas Eve Appetizers
This is a tradition from The Hubs side of the family. It's an all out, frozen, fried food feast and the kids think it's the best meal of the year. My Father-in-Law also makes celery, filled with a mixture of cream cheese and blue cheese, topped with paprika. It's strange to make and delicious to eat!
Christmas Morning Sausage Biscuits
This tradition is from my side of the family. We've eaten these every Christmas morning for my whole life. I made them on Christmases with The Hubs family now, too. They're just ground sausage, cooked with Velveeta cheese and then baked in biscuits. Super unhealthy; super delicious.
Games and Puzzles
Our elf also brings us a puzzle at some point during Christmas. If you know me, you know I LOVE working on a puzzle and Christmas just makes it more fun! This one from last year was one of my faves.

Local Charlotte Fun
These are a few local things that we love doing, for those of you in the Charlotte area!
I can't seem to find any pics from this, but it is AMAZING. The drive takes awhile, as the crowds are big, but it's 100% worth it.
Lake Norman Boat Parade
There are 2 that we've been to, the Northern Lights Parade and the Peninsula Light Parade. Both are so cool!
Another one I can't find pictures of right this second, but you actually get to drive on the speedway, through over 4 million lights. The boys think it's extra awesome and I can't wait to go again this year!
This is a great animal park that you can either drive through in your car, or go on a wagon ride. I honestly prefer riding in our car, at our own pace, then getting out to see Santa at the end!
What are your favorite Christmas traditions? Any you think we need to add?!