I love going back at the beginning of the month to see what your favorite products were! My September favorite purchases were actually the same as yours! Here are the top 10 purchased items from last month!
Waffle Knit Tie Front Shirt – I've gotten a million compliments on this top! It's so comfortable and cute. I'm tempted to grab it in a couple more colors. It's an oversized fit and I got a small.
Tory Burch Sandals – I've been eyeing these for a year and finally took the plunge! These beauties came in the mail today and I couldn't love them more! Everyone that has them has told me they last for ever and are super comfortable. I might not be able to wear them much in the next couple months, but I know they'll be a summer staple!
Hunter Boots – I've had these Hunter boots for a couple years now and I wear them all the time. Rain, snow, or just for fun, these have held up amazingly well.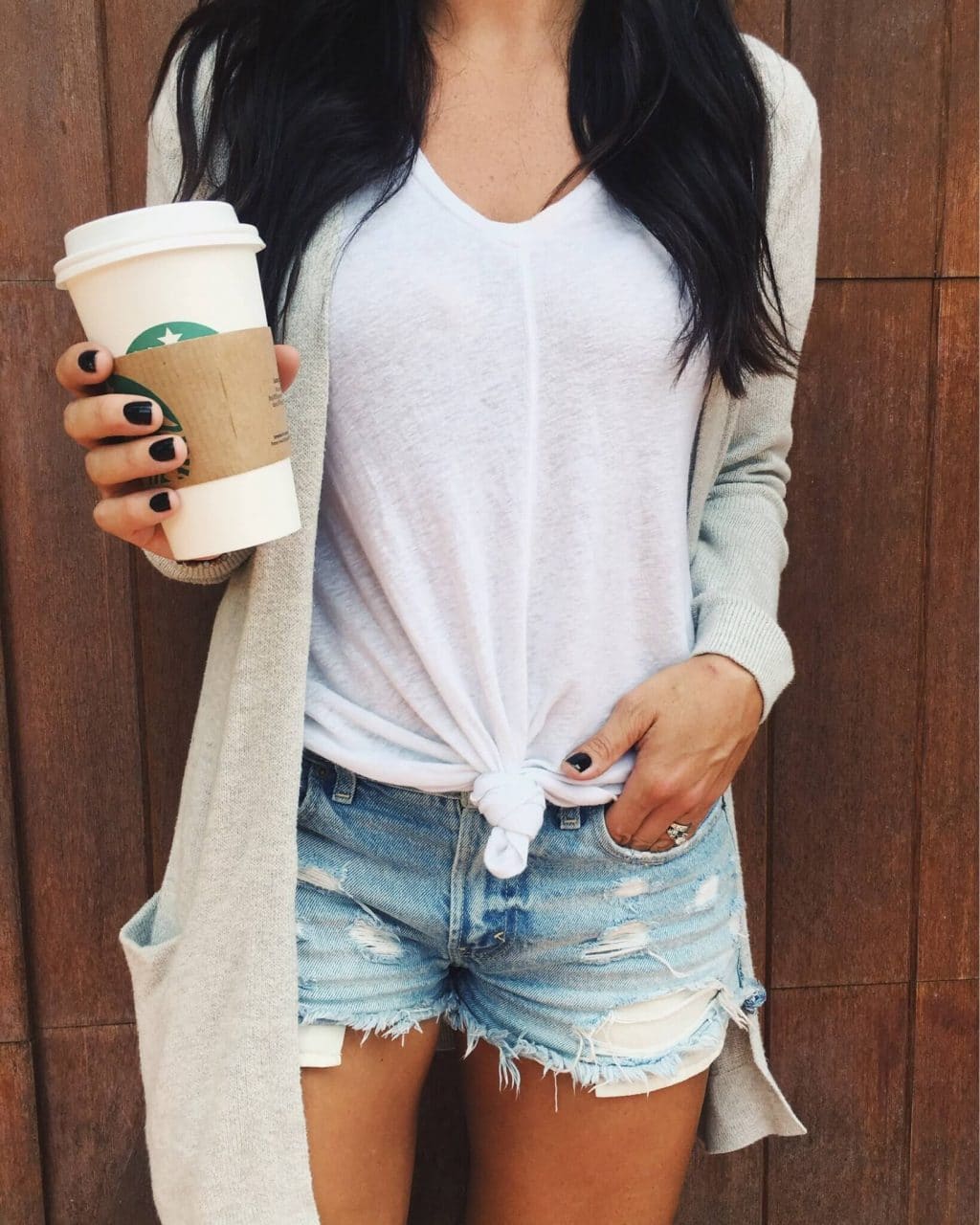 Low Rise Shorts – I have 3 different washes of these shorts and they're on end of the year clearance now. If they have your size and color preferences, grab them for next summer!
Leopard Flats – This pair was on sale and has sold out in the last 2 weeks, but I found this great option! And these are a little pricier, but the added ruffle is adorable!
Ruffle Swing Dress – This dress is such an easy fit, perfect for fall transition and can work with a sandal, mule, or boot! At under $25 and in several colors, you won't be disappointed! It's an oversized fit and I'm wearing a small.
Button Side Fleece – This is a dupe of a more expensive one from Abercrombie. It's amazingly soft and I can't wait for some chill in the air to actually wear it! I'm wearing a small and it's a perfect fit. If you want it a bit more oversized, you could size up 1.
Crossbody Bag – I've used this bag everyday since I got it. I have it in black, but I really want to grab the khaki as well!
Asymmetrical Fleece – This is the original of the Amazon dupe above. It comes in some different colors than the Amazon one and is super cute, too!
Off The Shoulder Pullover – This top is surprisingly good! I wore it today with shorts and those leopard flats. The sleeves are more fitted at the bottom and it has a bit of a band around the waist. You can pull it down low, or leave it up around your hips.
Did you buy any of these September favorite purchases? I'd love to know if you're loving them! Since so many of these items are Amazon finds, you might want to check out my September Amazon haul!