I absolutely love getting dressed up fancy for a holiday party! We have a couple planned this year and I wanted some new things to wear for them! I ordered a lot of options that are all under $100 and are perfect for Christmas parties, winter weddings or New Years!
Holiday Party Dresses Under $100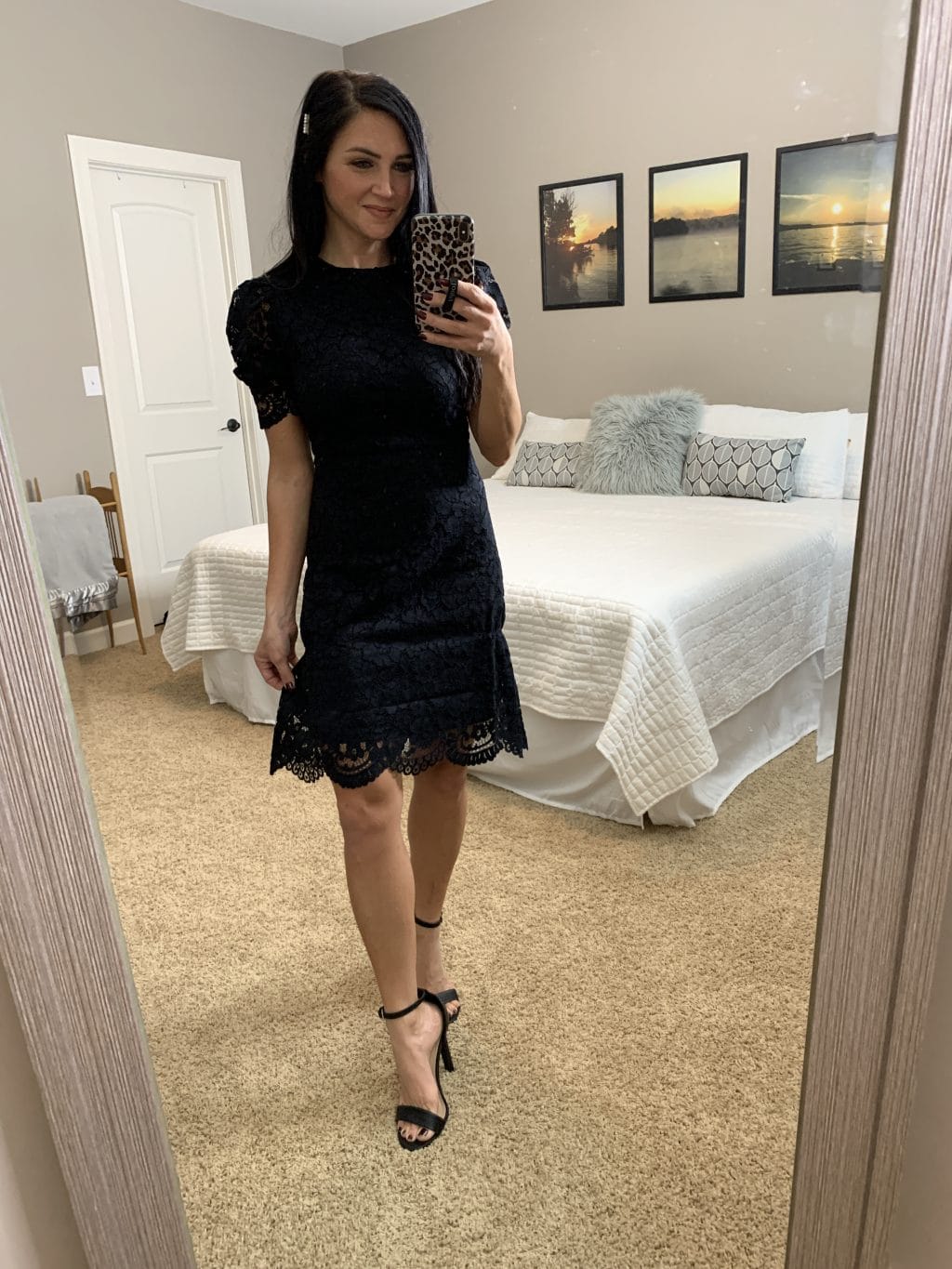 I'm a big fan of this dress! It has modest coverage, but the all over lace gives it a fun factor. The puff sleeves are really cute and the cut of it really gives the waist nice shape. I think this one would be great for an office Christmas party or a wedding, where you want a little more coverage.
Asymmetrical Sheath Dress | TTS to slightly small | 2
This is a classic sheath with a twist on the top. It is fitted, but the fabric is very forgiving. I realize now that I have one shoulder completely around my arm, while the model has it more "off the shoulder" style. I say either works! This one comes in other colors, including a classic black.
I LOVE this dress! I got it in last months Amazon haul, but had to share it again in this post. It is so comfortable, comes in plenty of festive colors and is soooo affordable! I have the color grey and plan to wear it to a party this weekend!
I can't believe how well this jumpsuit fits me! Since I'm not that tall, finding the right length is hard. I would say if you're tall, this would be amazing in more cropped length with sequin or red shoes! This is a great option if you live where it is cold!
This one had several color options when I purchased it, but currently has just this one. It is really fun and while it was not easy to put on, it is very comfortable and totally holiday party perfect.
I wore this one last year to a Christmas party and it was so good, I bought it in white, too! It's so comfortable and would look great with booties, or a knee high boot. There is currently an extra 20% off coupon on it, making it under $20!
This dress totally surprised me when I put it on! I love trying out different things and this style isn't what I normally go for, but I feel like a princess in it. It would be great for a more formal party, or wedding. I also just realized it comes in a sleeveless version and a midi version!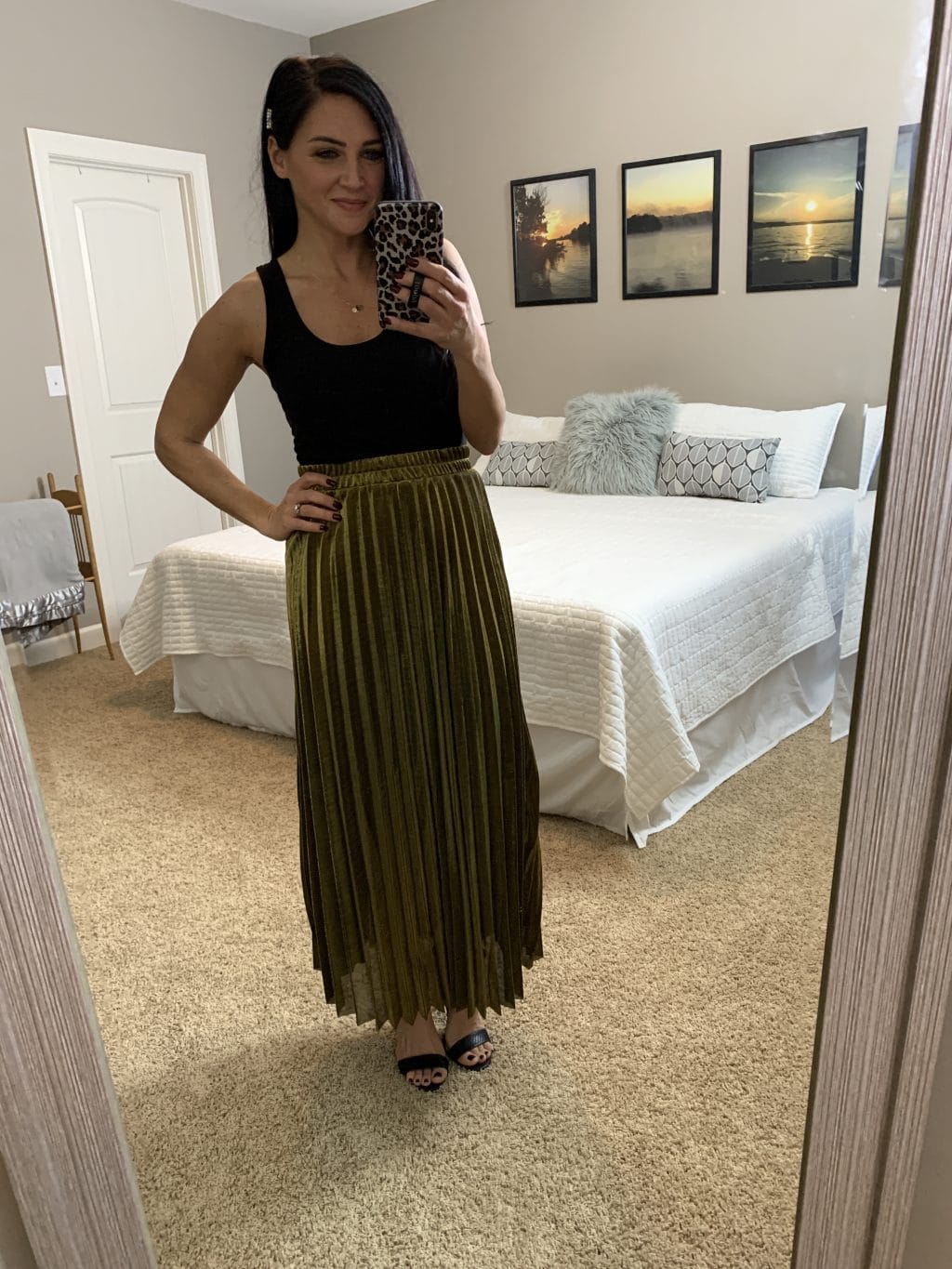 I love this option if you have a baby bump, or if you want to eat a lot at your party! I paired it with a bodysuit and you could easily do a long sleeve one as well.
I wore this last New Year's Eve and felt like a bucket of fun! Haha. It is full sequin, so it is on the heavy/thick side. It comes in several other bold colors, like gold or silver. It was a blast to wear and I just might pull it out to see the clock strike midnight again this year.

This post contains affiliate links. See my disclosure policy for more information.