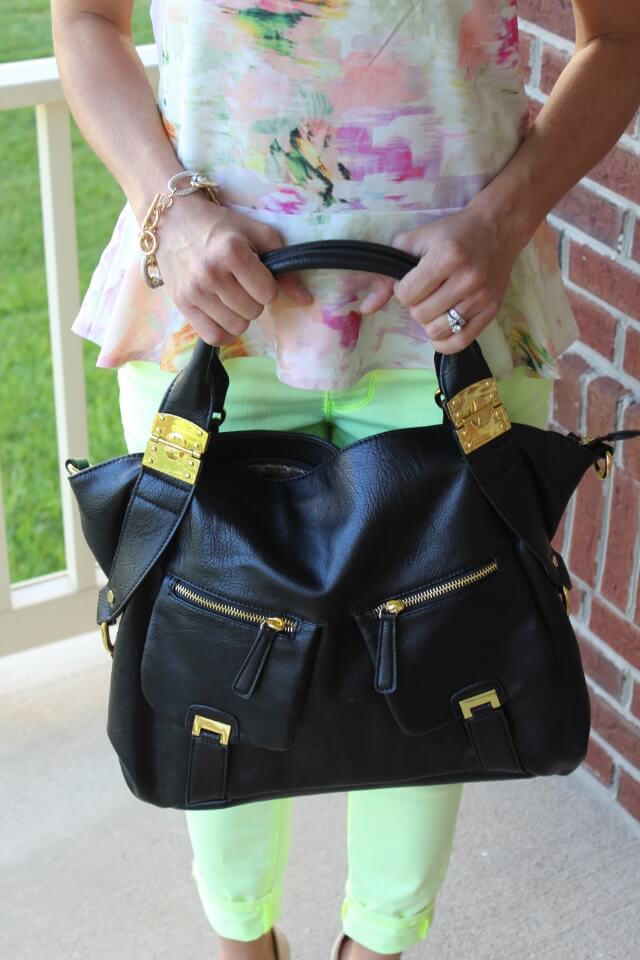 We are home from our Carnival Cruise! We had the best time and I can't wait to share more about it with you. For now, I'm unpacking, doing laundry and repacking to go house hunting later this week. We're meeting with our realtor today and getting this house ready to list. Life is BUSY! I also need to squeeze in some serious working out because I gained 4 lbs last week!
These pics were actually taken the day before we left. I meant to post them while I was gone and forgot. I was a little busy turning golden brown. I bought this top at H&M and couldn't wait to wear it. When I saw it on one of my faves, Emily, I knew I made a good fashion choice! The bag is the Magic Kingdom from JustFab. Its super soft, has tons of pockets and I'm loving it!
Side note, while we were gone, an article I wrote for the What To Expect website was posted. You can check it out here.