I always wanted curly hair. And my mom gave me just what I asked for with those pink sponge rollers you slept overnight in.

Every Easter
I would wake up hating it the next morning and would cry while trying to brush it out.

Every Easter
Then my mom made us do the unthinkable and take pictures in which I went into full pout mode for.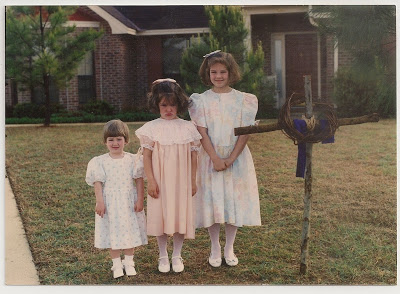 Aren't I just the sweetest thing you ever saw? Bahahaha. I couldn't resist showing you this pic after I scanned those in for my birthday. Which, by the way, was uhhhhmazing. Thank you all for the sweet birthday love!