Cozy knits, soft pullovers and legging friendly tunics make up this sweater weather post! Also a look for less faux leather legging option!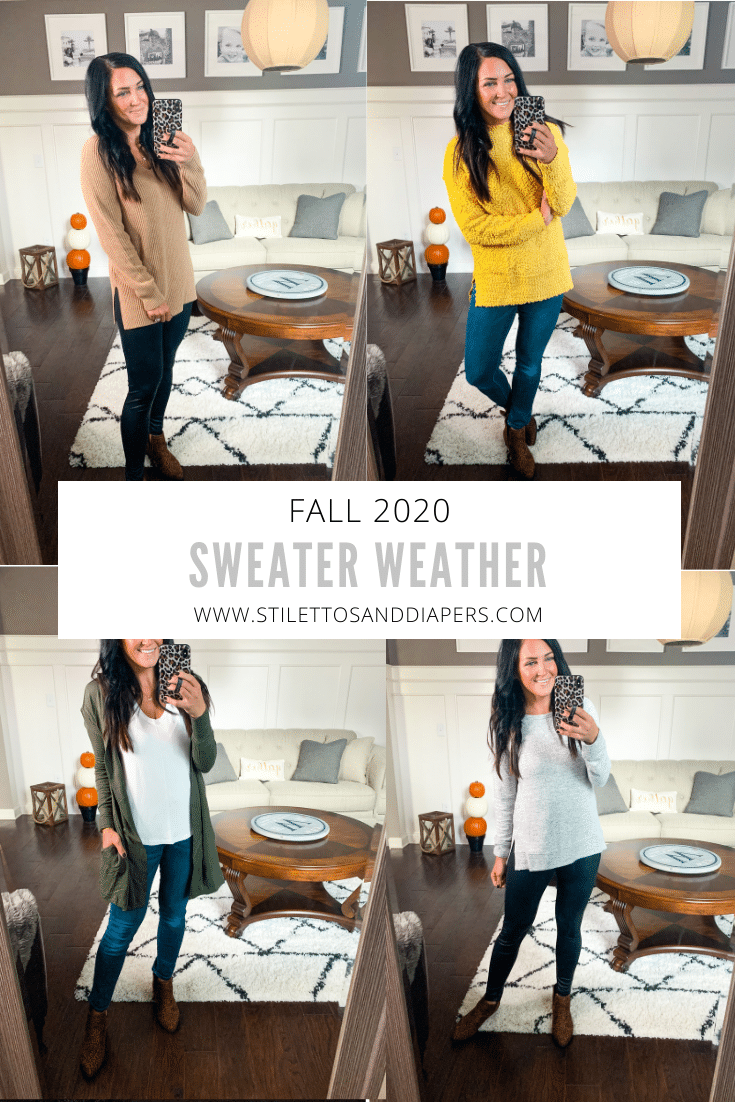 Sweater Weather
Ready or not, it's sweater weather! I found a few that I'm crushing on this week that are worth the share! And if you're ready to take the plunge to sweaters, how about some faux leather leggings to go with them? I found the absolute best look for less faux leather leggings. Seriously the closest thing to Spanx that I've tried on. They aren't quite as "suction fitted" so maybe an even better option for some people. They're absolutely worth a try! You can check out a quick live try on in Instagram stories!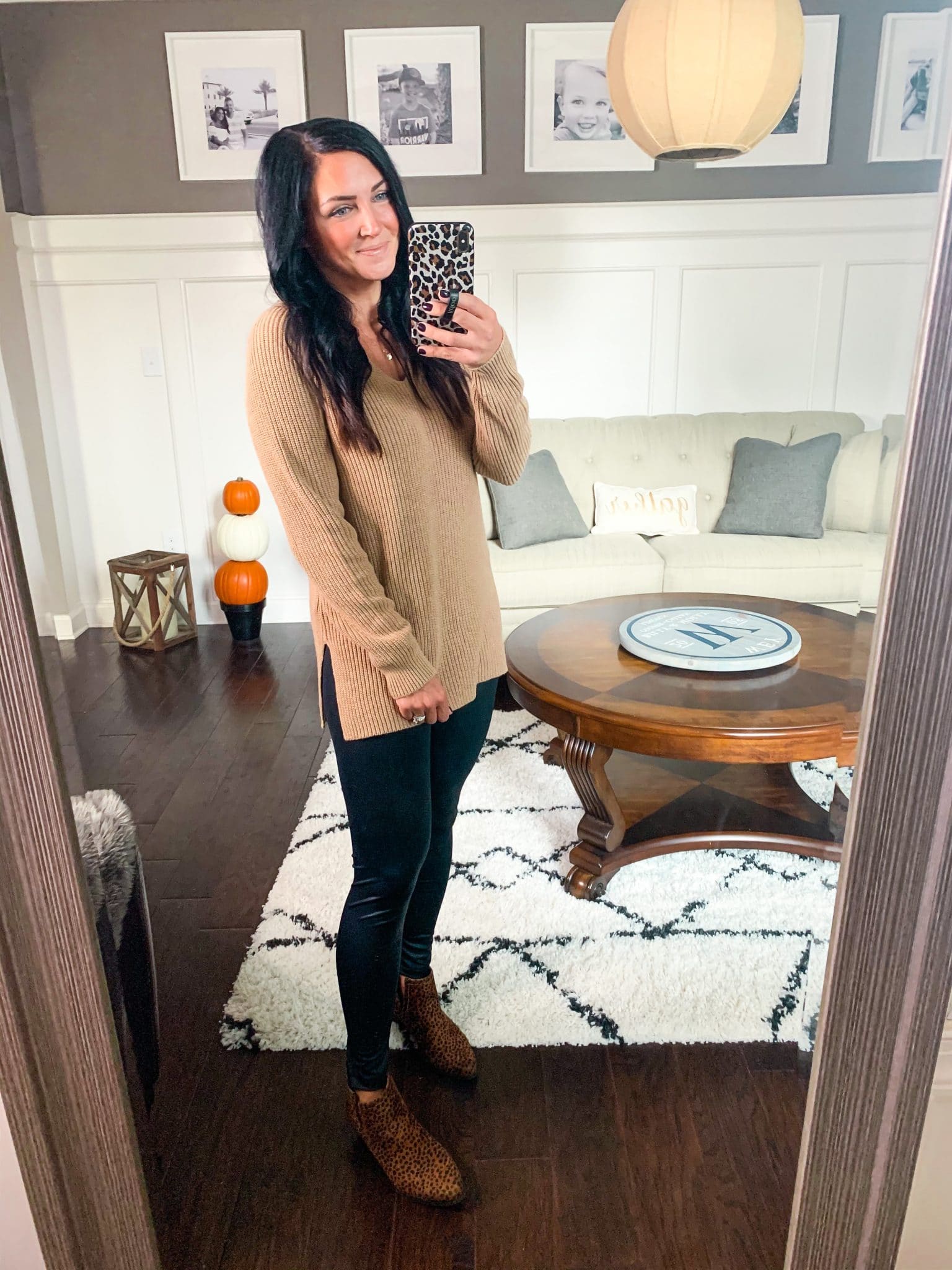 I adore the color of this tunic sweater! It's thick, but not too heavy and pairs perfectly with leggings. There are many other colors and a couple stripes as well.
This cardigan has a bit of stretch, which I think helps make it hold up well in the wash! The color is fall perfection and there are a few other colors as well. This one has a hood and pockets and is perfect for layering on the go.
This sweater is described as cozy knit and that's exactly what it is! I love the softness, the drop shoulder and the longer in the back length that makes it perfect for leggings. It has a little elastane in it, so the fit is great. It comes in 6 fall colors and fits TTS.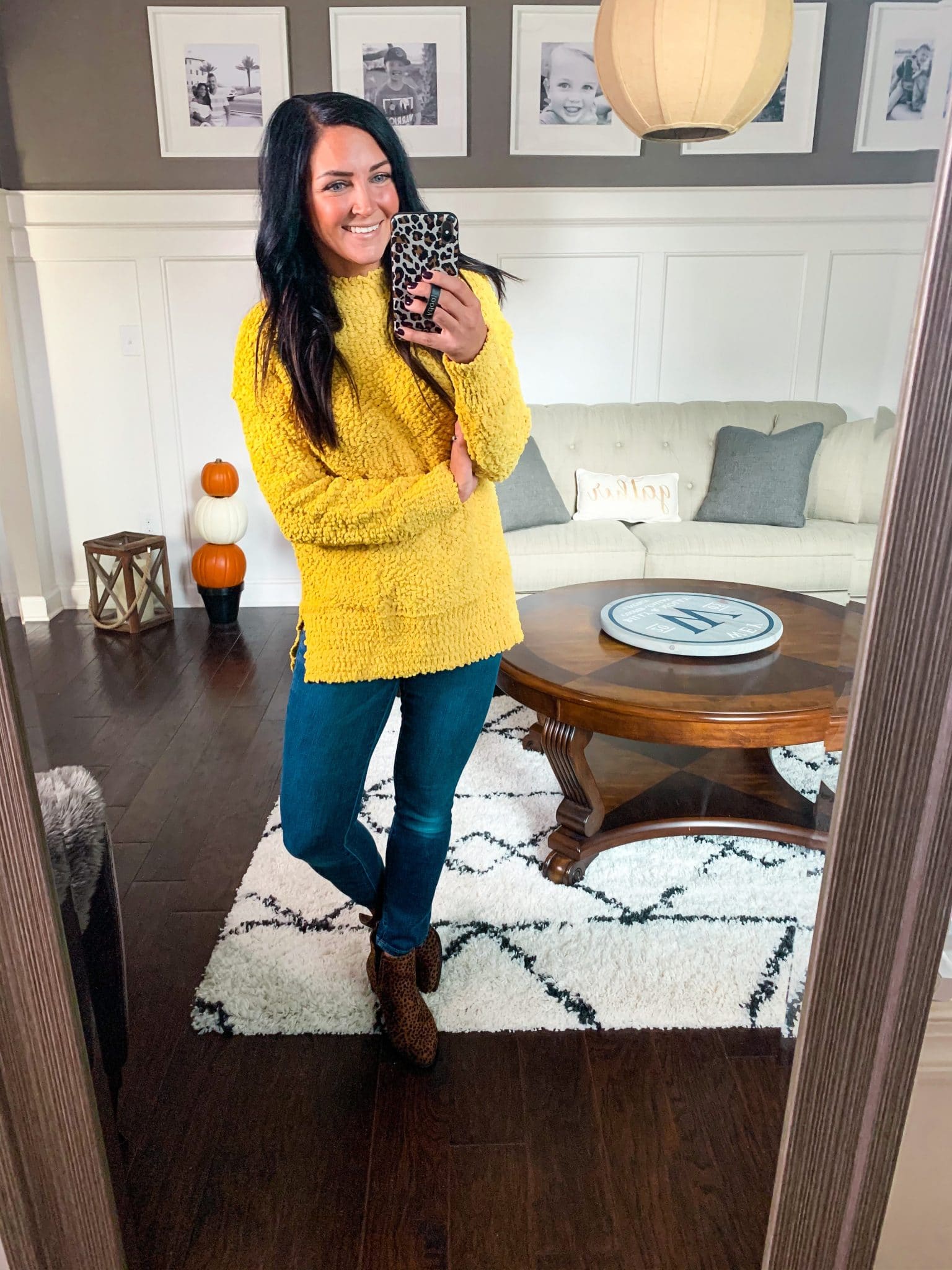 I was shocked when I opened this package! The sweater comes in a little square with all the air sucked out of it and when I cut the package, it grew like a mattress in a box. Haha. The sweater puffs right up into this super soft, popcorn material. I LOVE the mustard color and the length to this one! If you want it to be more oversized, you could go up 1 for some extra length and movement. It also comes in other colors, some stripes and even has a couple with v-neck designs.
The design of this sweater is so flattering. It gathers together in the front, creating a slim waistline, while not being too tight on the bottom. It comes in a few other marl colors and I think this one would be so great dressed up!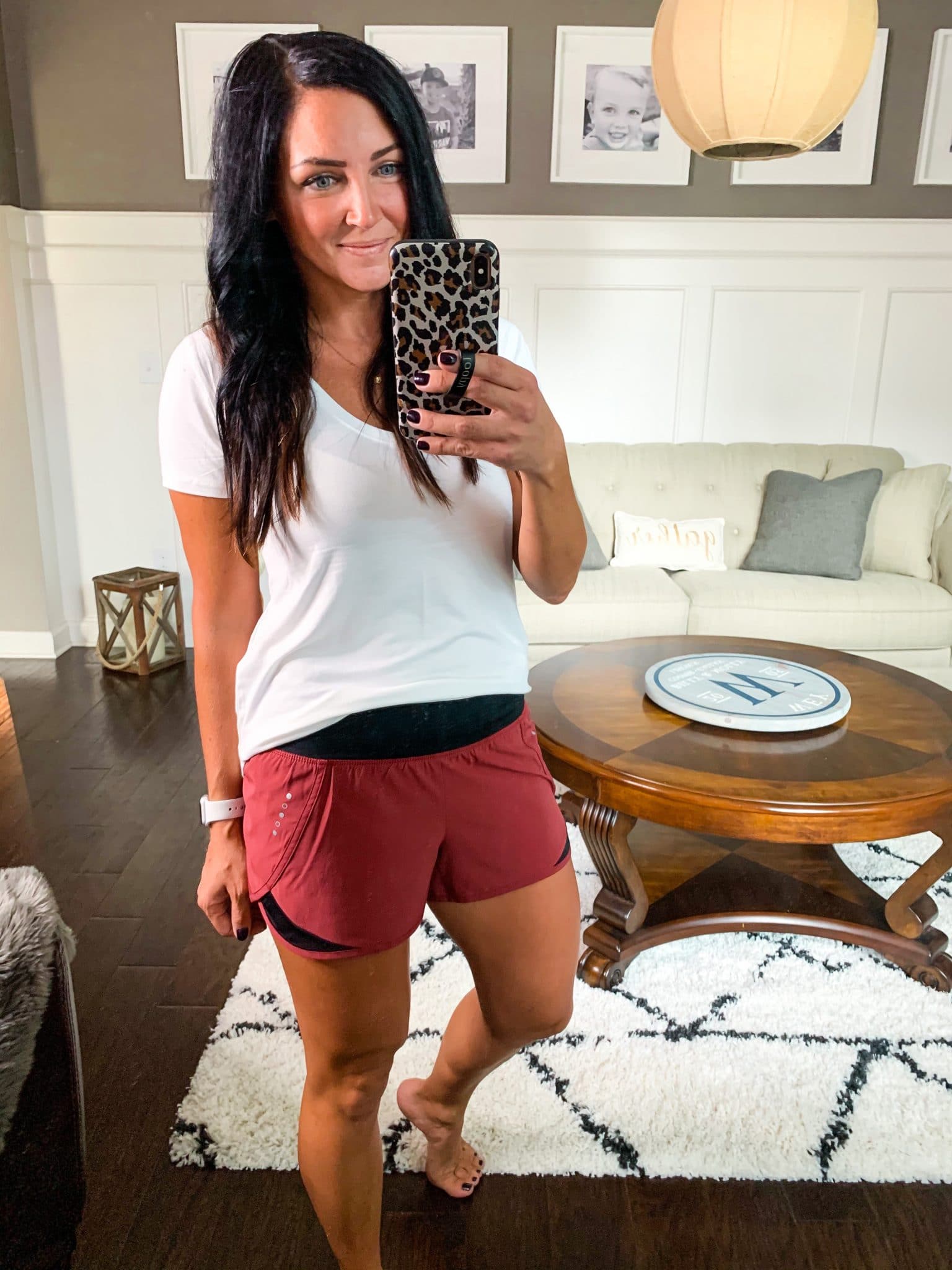 These aren't a sweater, but they are a nice fall color! Running shorts are something y'all ask me about frequently and some of my faves are out of stock now. I don't need a new pair at all, but I love these so much and am excited to add them to my rotation. They fit amazing and I really like the smooth knit waistband. The bottom is looser, without grabbing your thighs at all while you run. They come in other colors and are a massive win for me!