This week, my entire outfit revolves around this:
I just bought this ring at my friend Lisa's jewelery party for Stella and Dot, and I love it! Want it for yourself? Go
here.
They have gorgeous jewelery and you are helping out a fellow mama, who happens to be my friend in real life!
I got this dress at Marshall's last fall for $7! I just wore it for the first time this summer. It is super comfy and has this cute embroidery on the top.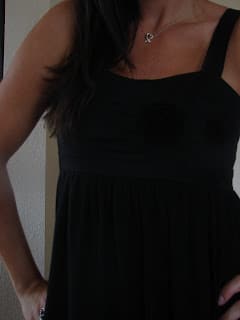 The bottom is stretchy cotton and bubbles at the bottom. See?

My Gap shoe deal.

And, THE ring. I love it!

I am very excited because tonight is our second date night! Our church got us set up with a sweet girl that is coming over once Cooper is asleep. I am still nervous, but we are staying very close by, just in case he needs me. Hehe.
Go check out Summer's style and link up your Fashion Friday
HERE!