Even though the Panthers didn't pull out a win for Super Bowl, we had a blast on game day! We're still die hard NY Jets fans, but since moving to Charlotte, our boys have developed a soft spot for the Panthers. I guess I have too, and it makes me happy to see them liking a team in "their" city. We had some friends over to watch the game and enjoy all things black and blue!
I printed bottle wrappers, just using the logo from the Panthers website and made Panther's Punch for the grownups from this recipe. It's delicious and will totally sneak up on you, FYI.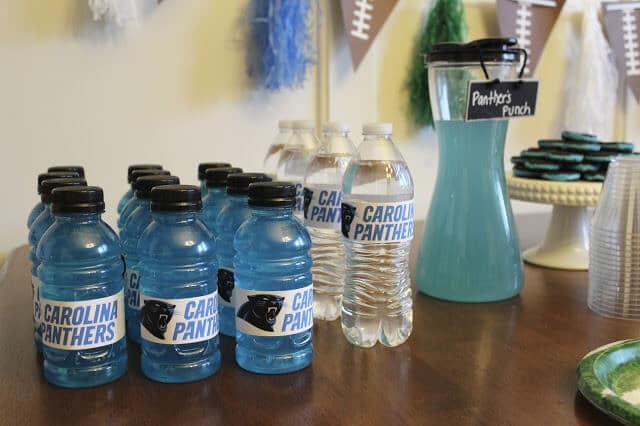 Chocolate covered strawberry footballs and Oreos rolled in blue sprinkles.
This was just dirt cups, made with brownies, crushed oreos, vanilla pudding dyed blue and cool whip. I just took the pic before I put the cool whip on top!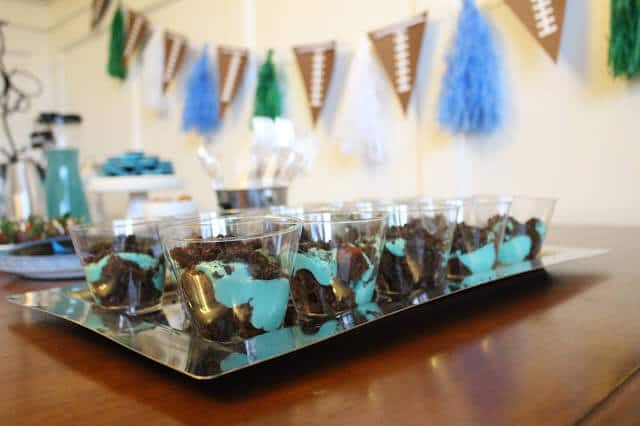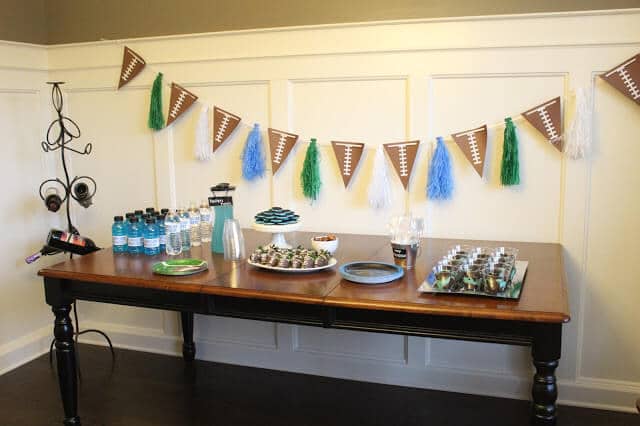 The boys made all these little signs!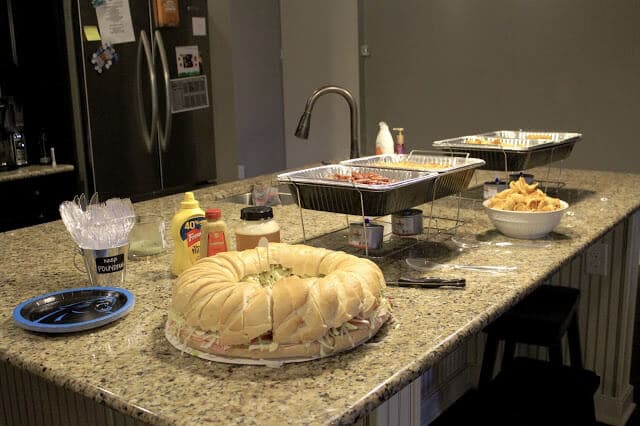 It was such a fun night and I can't wait until Super Bowl 51!