We were in Lowes to buy paint last week for our bedroom when we passed this display for AirStone veneers. We had been wanting to do our backsplash, and when we saw these, we knew they were perfect for the job. We finished painting the bedroom (reveal to come) and moved right on to this next project. 
This is the kitchen before we got started.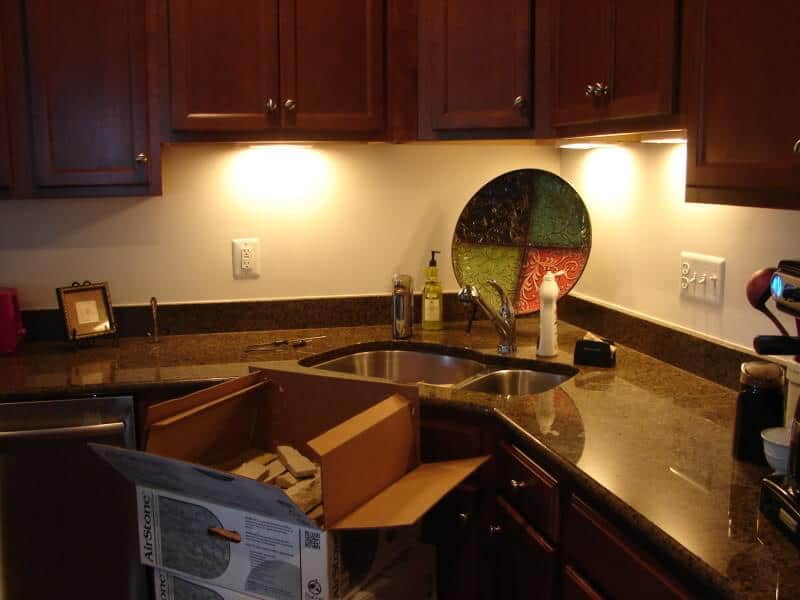 These Airstone installation was really easy. All you do is spread the plaster and stick them up in whatever pattern you like. There were a couple color options and the boxes come with multiple sizes of "stones".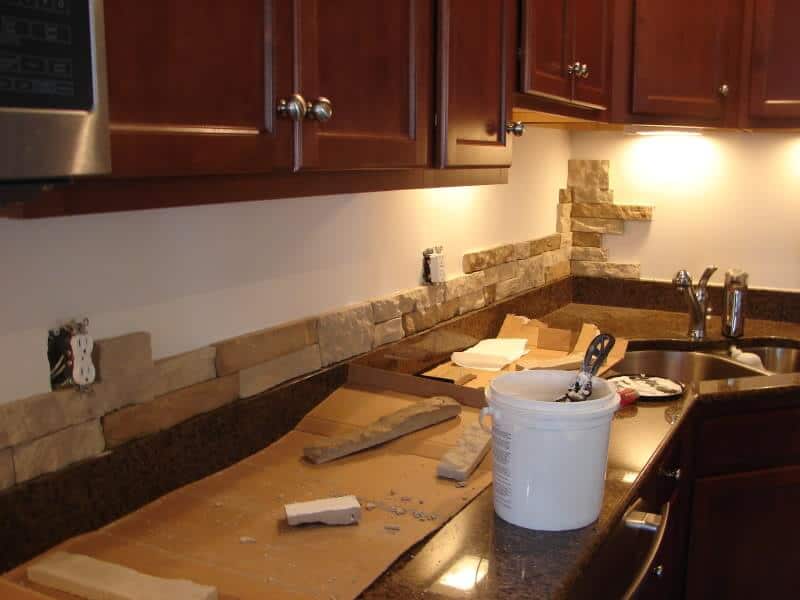 It's so easy a 3 year old can do it.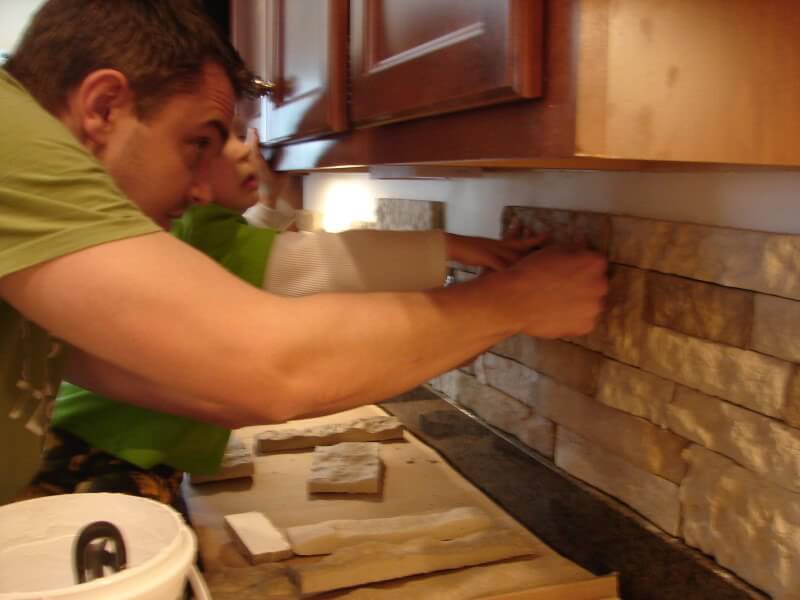 As your wall starts getting filled, it becomes more puzzle-like, trying to fit pieces instead of cutting. Which can be done with a hacksaw, by the way. I used my new jig-saw on a lot of the longer cuts, which was a bit faster. If you're more of a pro than we are, you might have a saw that would make it even easier. But not necessary! 
The last row at the top was the most time consuming of the whole project since all the tiles had to be cut lengthwise. But when it was finished? It was totally worth the work.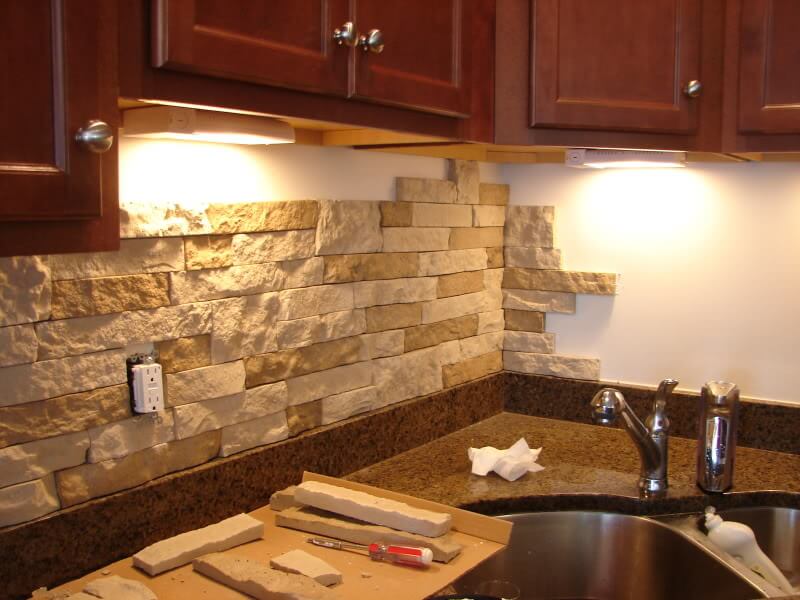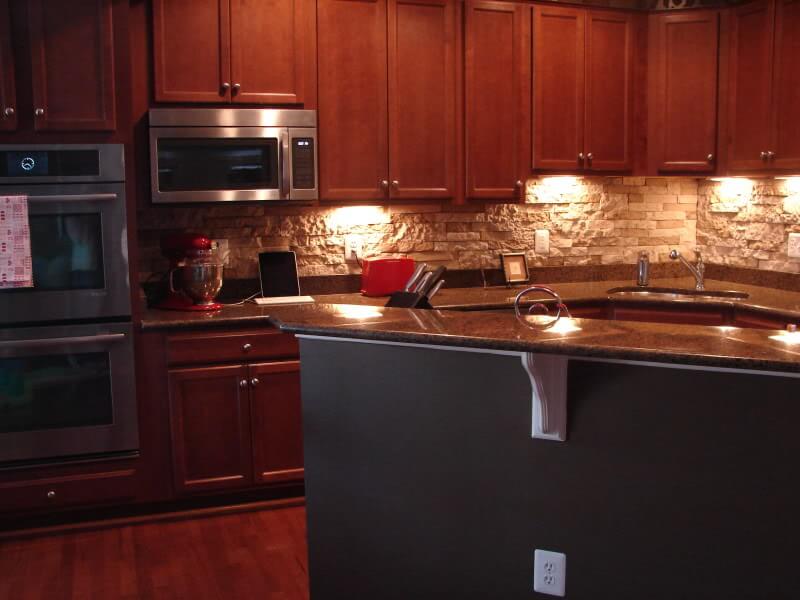 We used outlet spacers (they're plastic and cheap in the electrical aisle of Lowes), to make the outlets stick out further than the stone. I just love the way the completed kitchen looks! 
This is a reminder of what the kitchen looked like a few days before we moved in when construction was just about finished. 
8 hours and $240 later, our kitchen has had a face lift. AirStone completely changes the look of the room and I'm in love!