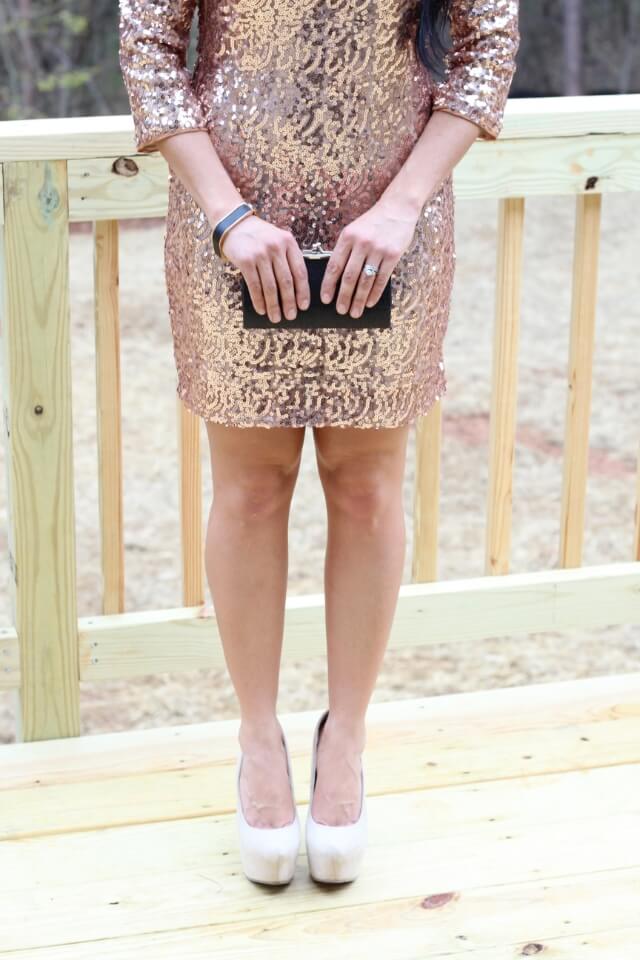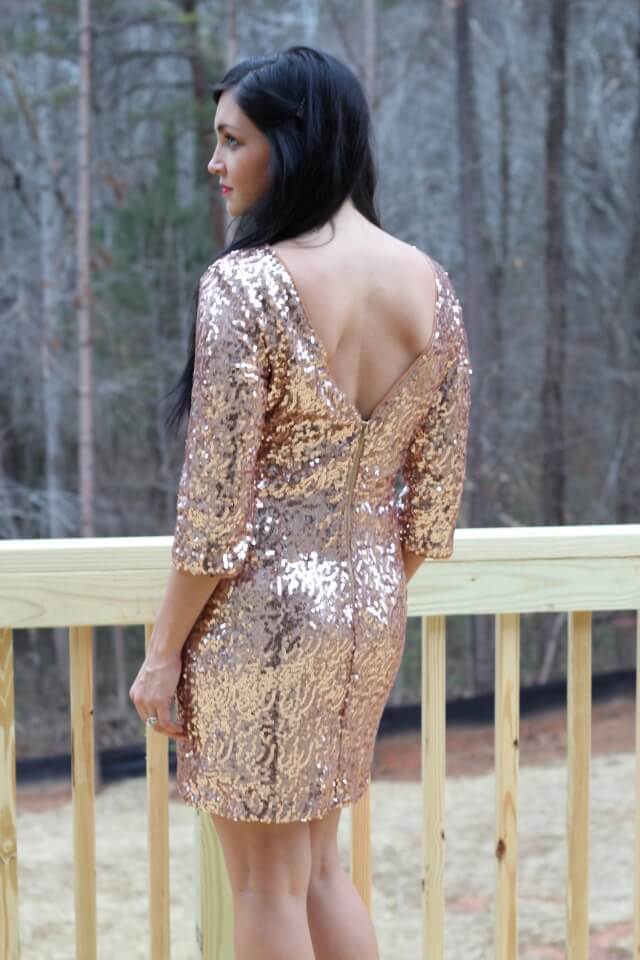 New Years came early for me! I am so in love with this glittery dress that I had to get it on. I'll be rewearing it as the ball drops, too!
There was a lot to celebrate this weekend as we finally moved into our house. I'm so grateful, exhausted and ready for Christmas! We haven't wrapped a single thing, so I'm feeling way behind. All of our stuff that has been in storage arrives today and I can't wait to fill this house up! I think the thing I missed the most was my kitchen gear. No my shoes. Or my bed. Yes, I think the bed wins. Callan decided this week was a good time to start waking up at 5:37 every morning. Exactly that time, too and I'm really craving a good nights sleep…
If you want to wear this dress for New Years Eve, there's still time! If you order by today, standard shipping should have it to you next Monday. You have until Thursday if you choose $5 flat rate priority shipping!
Check out my last post here.