I hosted a little bridal breakfast the morning of the wedding we went to last weekend. Since we were traveling, I couldn't do as much as I wanted to food wise, but I wanted it to make it special. I got inspired by these glitter champagne bottles I saw as wedding decoration on Pinterest and got carried away.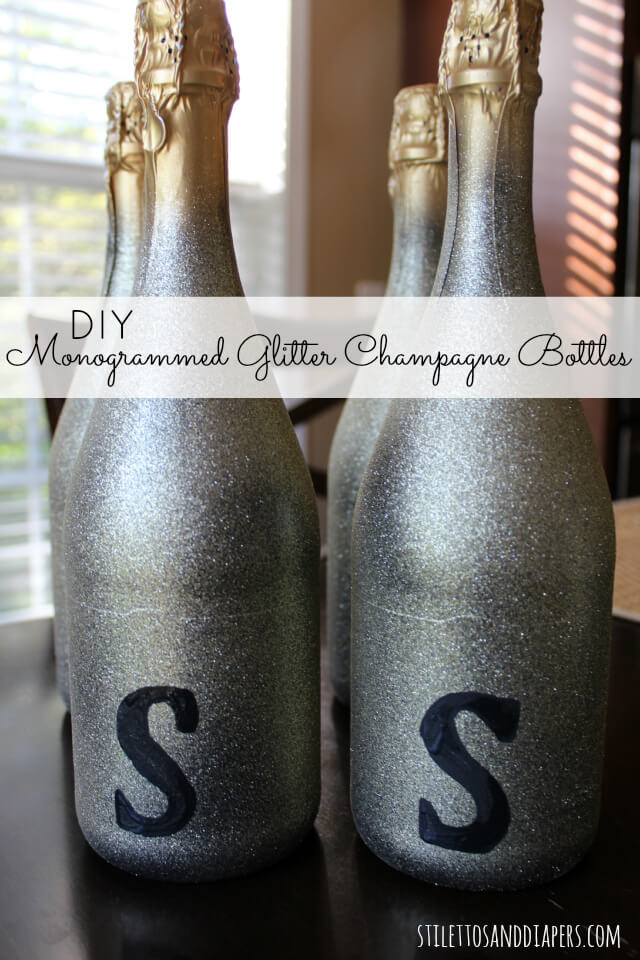 I found champagne bottles that were solid gold wrappers at the top, without any writing on them. (Kinda a tricky task!) I then spray painted the bottle black up to the neck, just to cover the label well.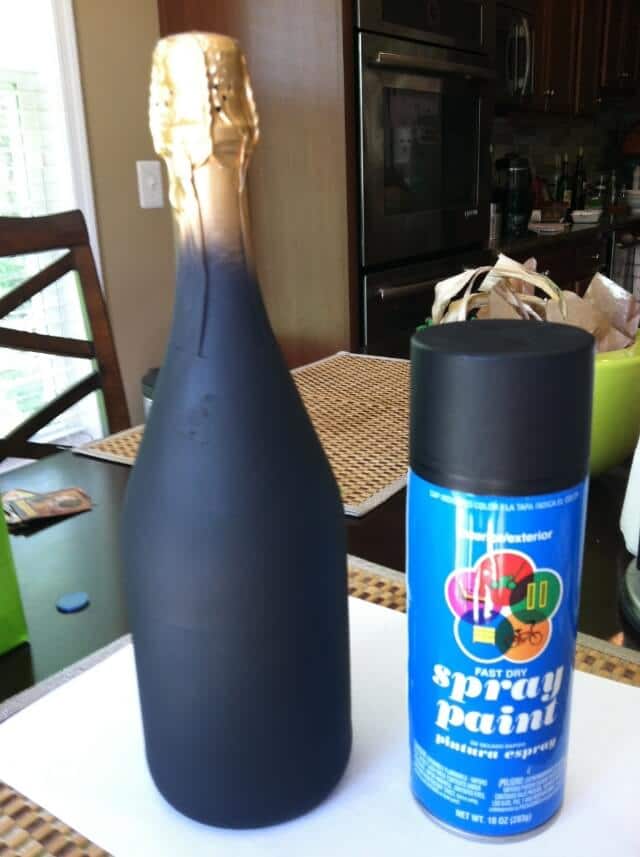 And for the magic. Krylon makes this glitter blast spray. You shake it really well and as you press, it literally sprays glitter out with the paint. The result was gorgeous bottles and a glittery patio.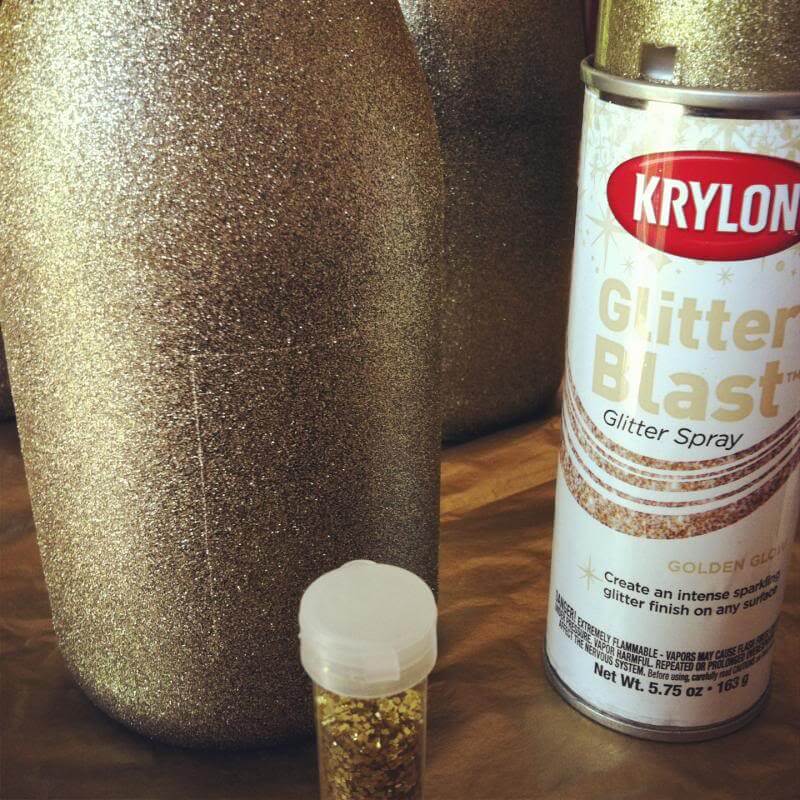 Once the paint dried, I used a simple stencil and hand painted the brides new last name letter in black.


Here was the finished product set up for mimosas at the breakfast!


I LOVE the way these turned out. It took me about 10 minutes (without the drying time) and they really added to the decor of the breakfast!



The bride actually has an empty one as decoration in her kitchen now, which makes me really happy!