Warm Weather
We came home from Spring Break to the most amazing weather! It's been really life giving and I've been outside every day. You really do grow to appreciate the nice weather when you live somewhere as cold as we do! I've been walking a ton and we took a sunset family walk to ice cream this week, too. We do have snow in the forecast next week, so I'm soaking in all I can! I also perfected a version of an Aperol spritz that I'll share the recipe for soon. It's the perfect drink for warm weather!

We've been waiting so long for this great space to be finished and I'm thrilled we're 95% of the way there! The contractors are painting the other side of the bar and have already boxed in all those pipes since this picture last week. I love this space and it was so fun to use it while we were on spring break! We did completely new bar with the drawer fridge and freezer we have in our bar here and I love it. This ground level is the biggest glow up of the house!
Sourdough
My sister gave me a sourdough starter while we were in Ohio last week and I've gone full throttle into the world of sourdough. I made sandwich bread and a loaf in the dutch oven, plus chocolate chip scones and cranberry crumb muffins. I'm having the time of my life in the kitchen, but need to slow it down because I'm eating it all!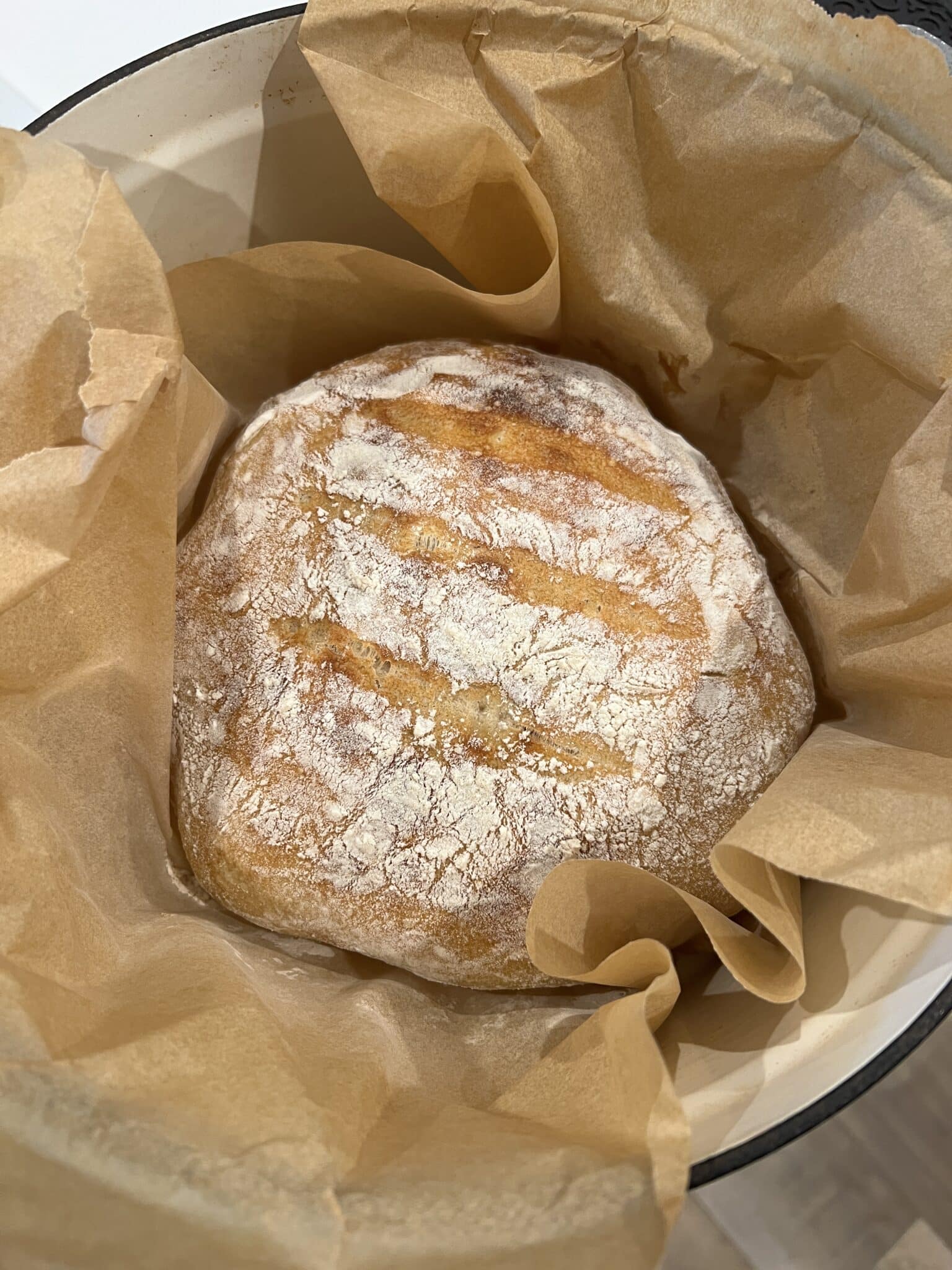 I shared this on Instagram this week, but I am loving this Glotion! I got it a couple months ago and have been wearing it under my makeup. Over Spring break, though, I wore it alone most of the days and it's fantastic! It's comparable to the Drunk Elephant drops, but 1/3 of the price! I wear the color medium.
I got these Steve Madden studded sandals last year when they were on sale. You've probably seen me wear them, as I wear them a ton and love them! I was going to order the clear version as well, but then I noticed these without the ankle strap. I love slip on easy sandals and these were on sale for $25! So I snagged them and I can't wait for them to come in. They're still on sale now, so I wanted to share quickly while I'm waiting on mine!
This is our last weekend without baseball games for the foreseeable future, so we're going to enjoy some relaxing family time and the continuation of this great weather. Happy weekend y'all!