Everything we did on our Ocean Isle Beach Vacation Week, including where we ate and our favorite activities!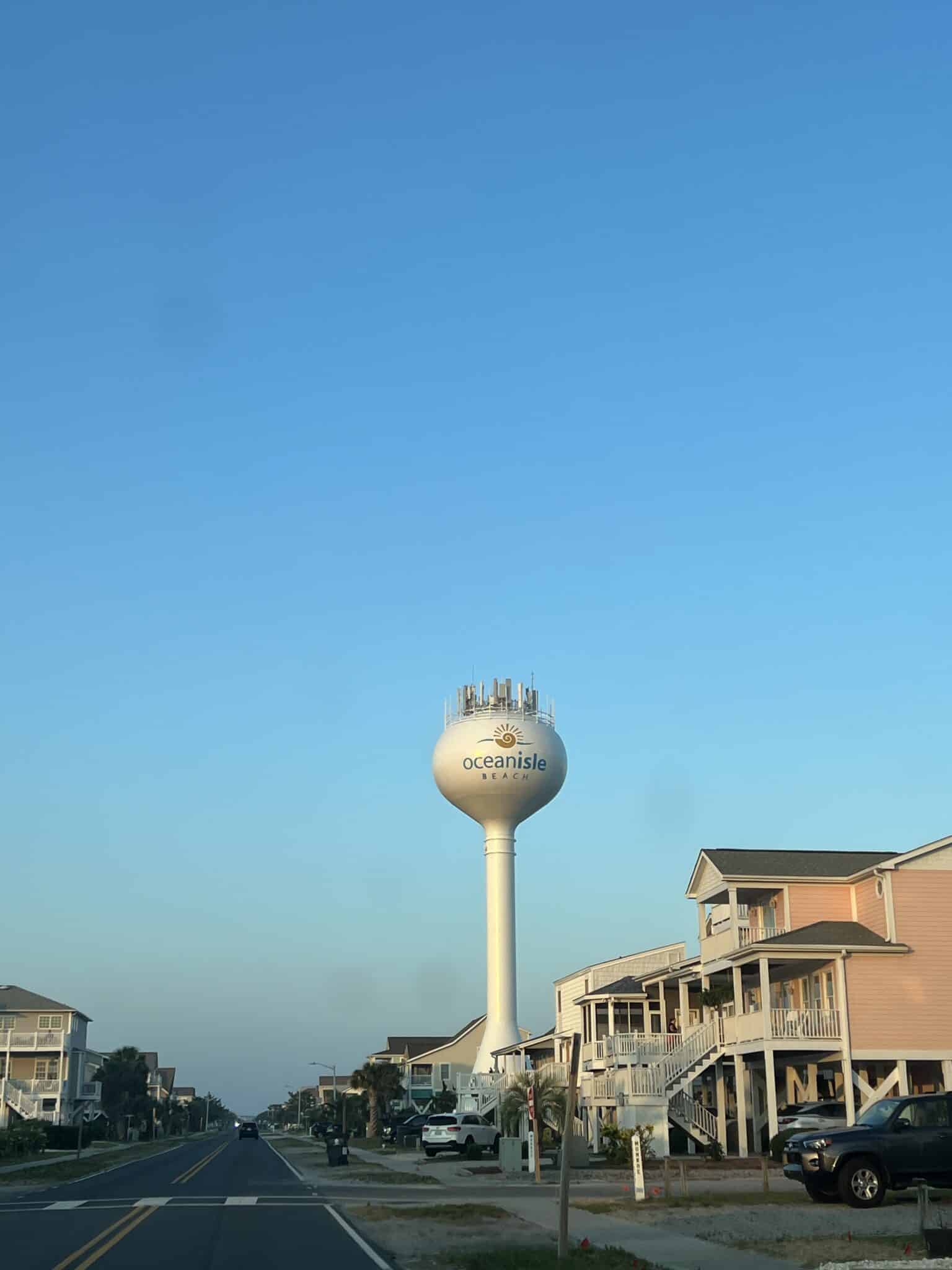 2 weeks ago, I told my sister I was planning a last minute trip to the beach with 2 of my boys who didn't have sports. She happened to have a light work week and 2 kids with free schedules and we jumped on a 1 week notice road trip!
Ocean Isle Beach Vacation Week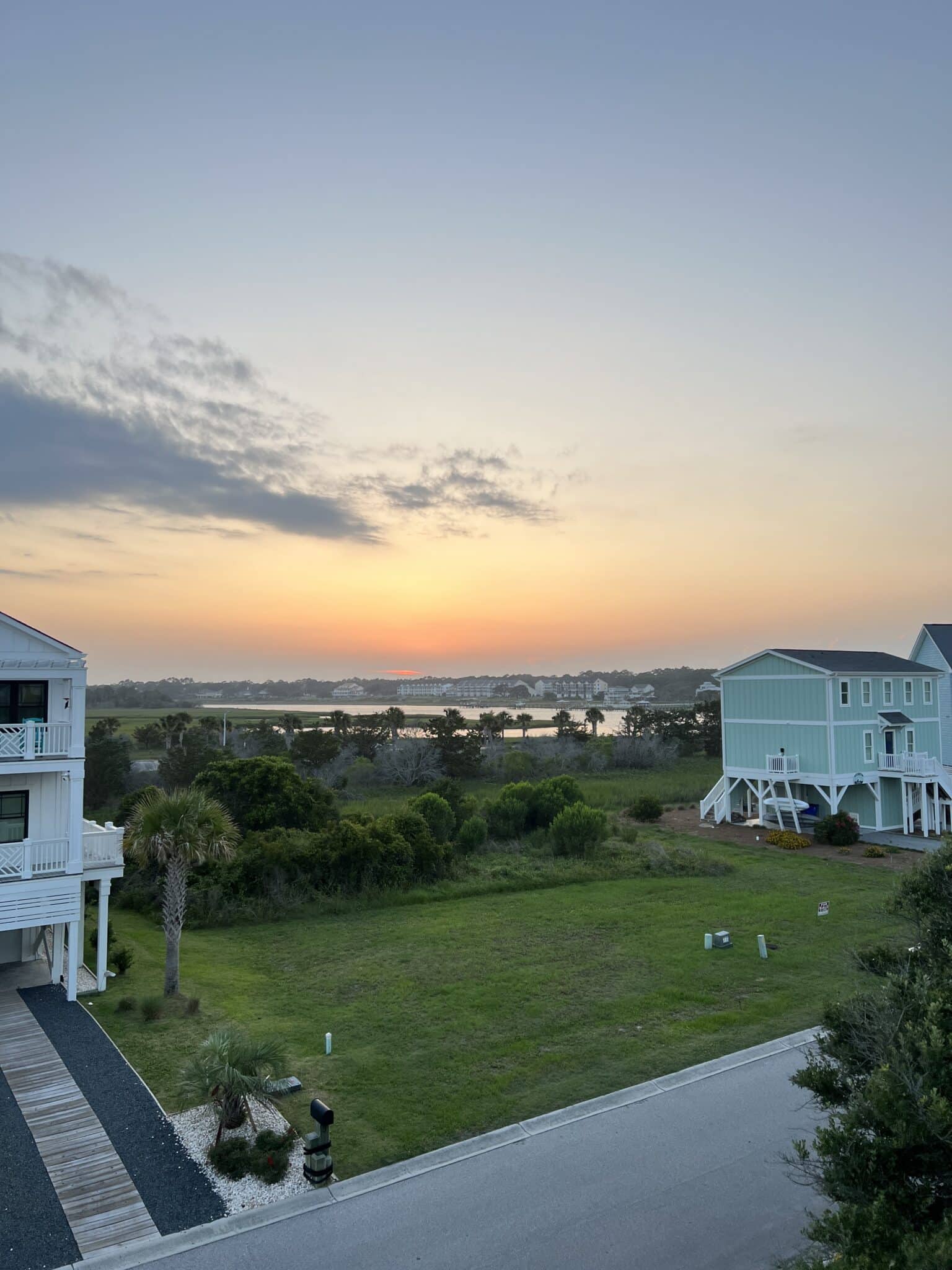 We got to Anchors Awey Monday night just in time for sunset. Suddenly the long drive was totally worth it! We had zero real plans set for the week. I had a few checklist things to get done at the beach house, but outside of that, our goal was to beach as much as possible and try some new restaurants!
We really enjoyed time in the new tiki bar, playing pool and my sis and I sat on the swing watching the boys swim nearly every afternoon! I also brought some cute new coffee mugs down that I'm loving because they hold enough coffee for a long sit on the deck for sunrise!
The beach was for sure our daily event. We stayed down at the east end that is much more quiet and has a calmer section of water beyond the new rock jetty. The italian ice truck came by one day and we had a blast swimming, building sand castles and soaking up the sun.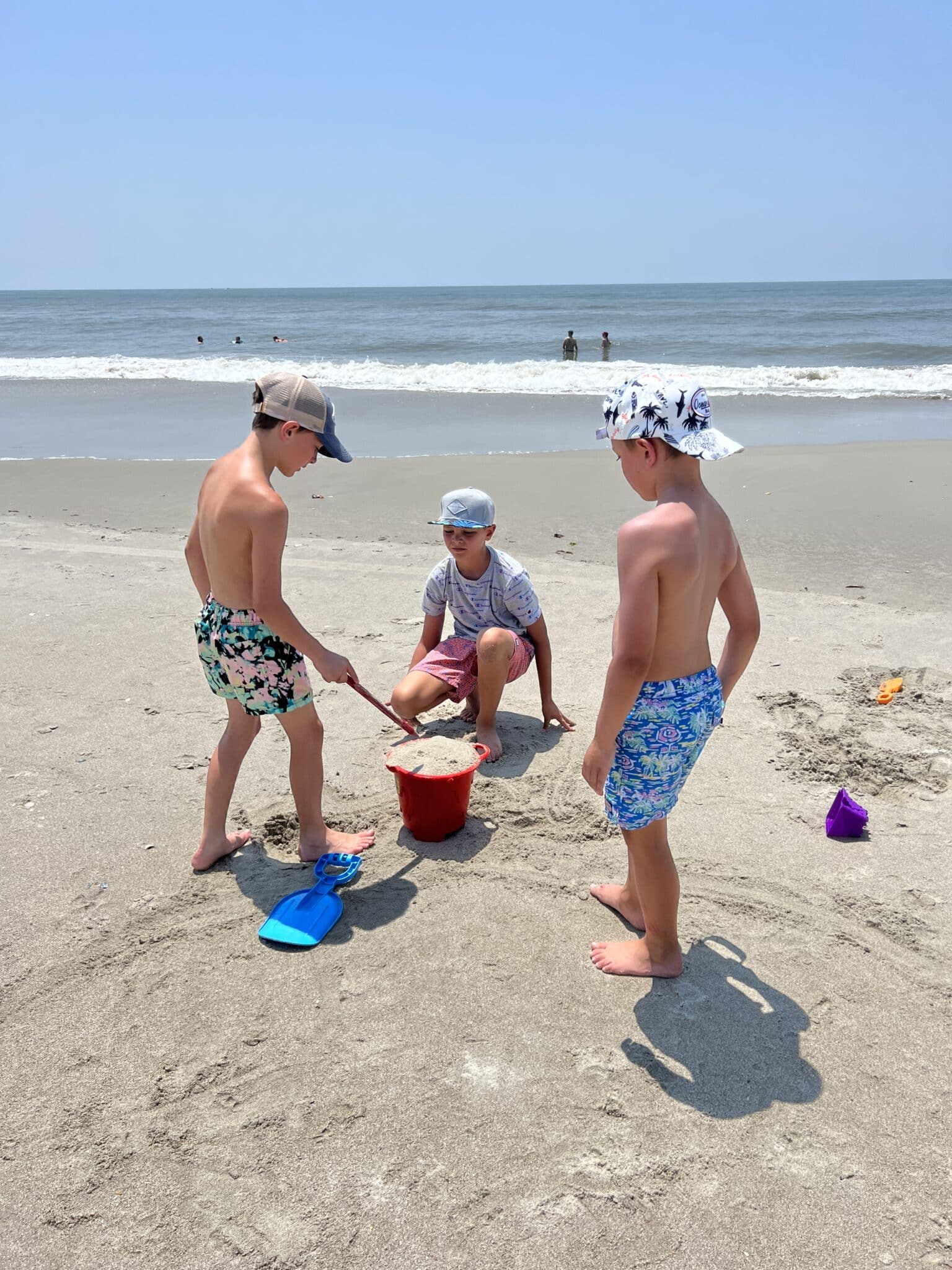 Now about that new food we tried! I have absolute favorites, but wanted to throw a couple new things in the mix. I also want to have recommendations (for or against!) for when renters ask us questions. Our first new spot was Maya. It's a new Mexican restaurant that had really incredible food. There are for sure Mexican staples, but a whole lot of seafood mixed in as well. We had fish tacos, crab stuffed enchiladas, amazing fresh guacamole and delish jalapeño margaritas. They also had several plain kids items, like cheese quesadilla and chicken tenders. We will be back for sure.
Ocean Isle Fish Co isn't new to us, but since it was a bit crowded, we ended up grabbing a table on the top deck and ordering from the bar. We ordered their on tap bushwhackers and were there early enough for some happy hour sushi. Their kids options are really good and my boys also love the Old Man and the Sea Burger.
One morning, my sis and I went on a 6 bike ride and ended up at 59 Causeway Grill. We split a green room smoothie and got several breakfast sandwiches to take back to the house for us and the kids. I always get a veggie western on jalapeño bagel. So good!
We spent a good bit of time with one of our neighbors, who was down with her kids. She couldn't sing enough praises of Causeway Gourmet, so we had to check it out! We ordered 2 salads to go, the salmon power and shrimp avocado and both were amazing. When we were there picking up our order, Callan and I were wowed by their dessert cooler and learned they are all homemade. We ordered 2 different things and I literally can't wait to get back and try more! They also do $5 delivery if you're beaching all day and just don't want to go out.
We found out that week that Sunset Slush (the original one is in OIB!) is open until 11pm, at least in the summer. The cousins and neighbor friends  had fun playing in the town square and we ended up with dessert at 10:30pm. Vacation memories at their best!
Our last food stop was on our way out and that was at Spilt Milk. It's a donut and ice cream shop and dang these donuts were impressive! I actually didn't try any, but the raves from everyone else in the car means they are great!
The rest of the trip was wine sipping, lots of laughs, drinking out of the hose, getting our nails done and generally tons of fun. If you ever stay at Anchors Awey, know the very tall blue wine glasses are "The Casey Glasses" and that's for my sister, who breaks glasses on the regular. I kept them from the previous owner, thinking my sis should't use the good stuff, and what do you know. She hasn't broken one in 2 trips. 🙂
Oh, and we even found ourselves buying far too much at Walmart and our kids in the shelves of toilet paper.
If you're traveling to Ocean Isle Beach and need recommendations, let me know!