Last weekend, I threw a baby shower for my sister-in-law who lives near us. She is due in February with her first little one that will be Cooper and Callan's 5th boy cousin!
The theme was Winter Wonderland with plenty of blue, white and silver. Tissue poms and paper lanterns decorated the chandelier and dot garland hung from the ceiling.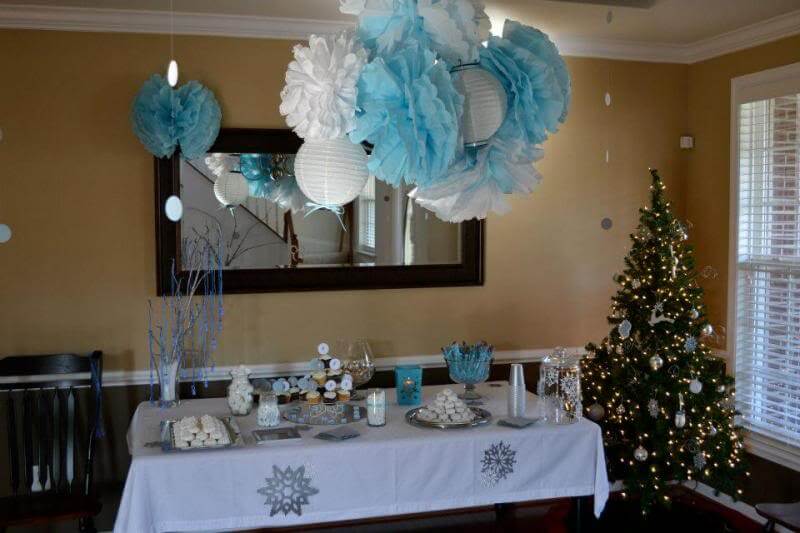 Desserts were meringues, cupcakes, powdered donuts and white chocolate covered pretzel rods.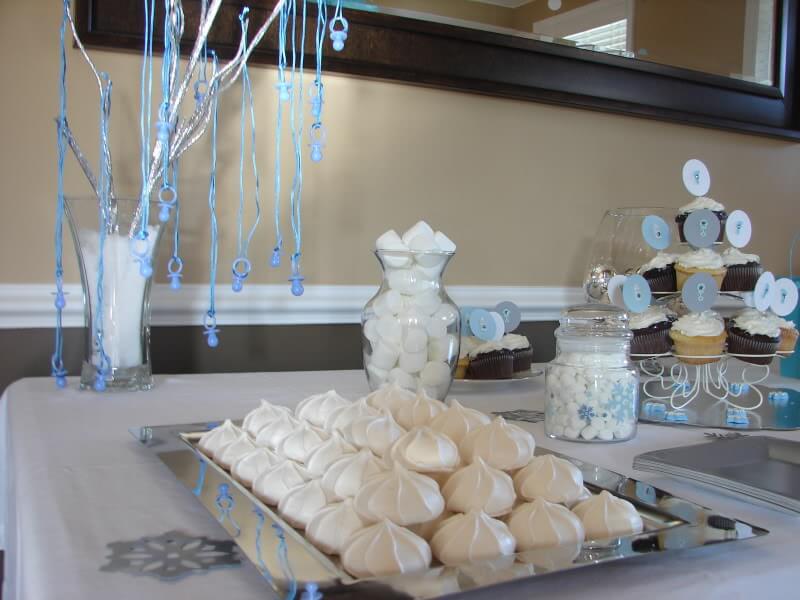 We used white marshmallows for decoration before people put them into their white hot chocolate.
Each guest took a pacifier necklace when they arrived. If they said the word "baby" they had to give their necklace to the guest that caught them.
Luckily, I have a lot of silver Christmas decorations that we used. These are my collection of silver bells that my Mom gives all of us girls each year.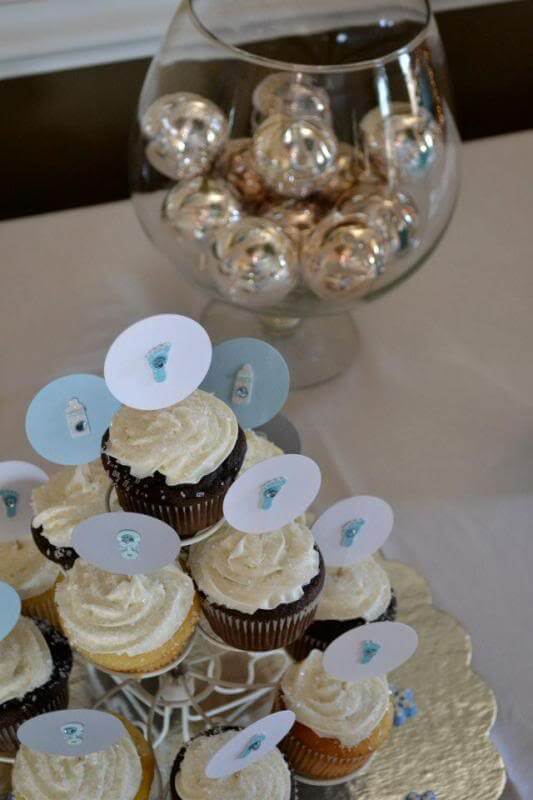 My pretty sis-in-law, Katie
Coop snuck up from the basement, where he was hiding with the boys, to help open presents.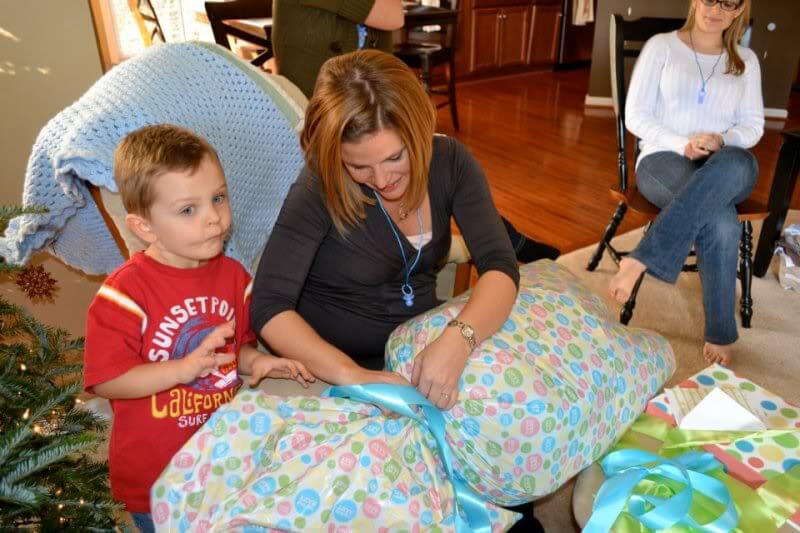 My Mother-in-law and sister-in-law, who helped out with the shower, with the preggo mama and me.
I had an absolute blast planning the shower and now I want to be a party planner. I have a knack for going overboard on 1 specific theme. Hehe.