Every year, we go with my family to the beautiful beaches of Florida's Gulf Coast. We've been going since I was a little kid and have plans to be back with them again this year. The Destin/Santa Rosa Beach area is a great spot for families and I wanted to share some of our favorite spots for those of you planning your summer vacations! Don't forget to check out my other Southern City Travel Guides for some of our other spots across the southeast. 
Restaurants:


V Seagrove – This is a hot spot in Seagrove that is perfect for a date night! Last time we were there, we saw the owner of Deep Eddy Vodka and people using American Express Black Cards. So, it's a bit of a fancy spot. UPDATE: This restaurant is now Surfing Deer and is even more amazing than it used to be! We still go every year! 

Stinky's Fish Camp – If you want great food in a kid friendly environment, this a perfect place for you. It gets very crowded and once the few bar seats fill up, you have to wait outside. If you can plan to get there early, I highly recommend it. 
Cuvée Kitchen – This restaurant is in Destin, just a bit off 30A and totally worth the drive. They have a massive wine menu, delicious food and an amazing happy hour.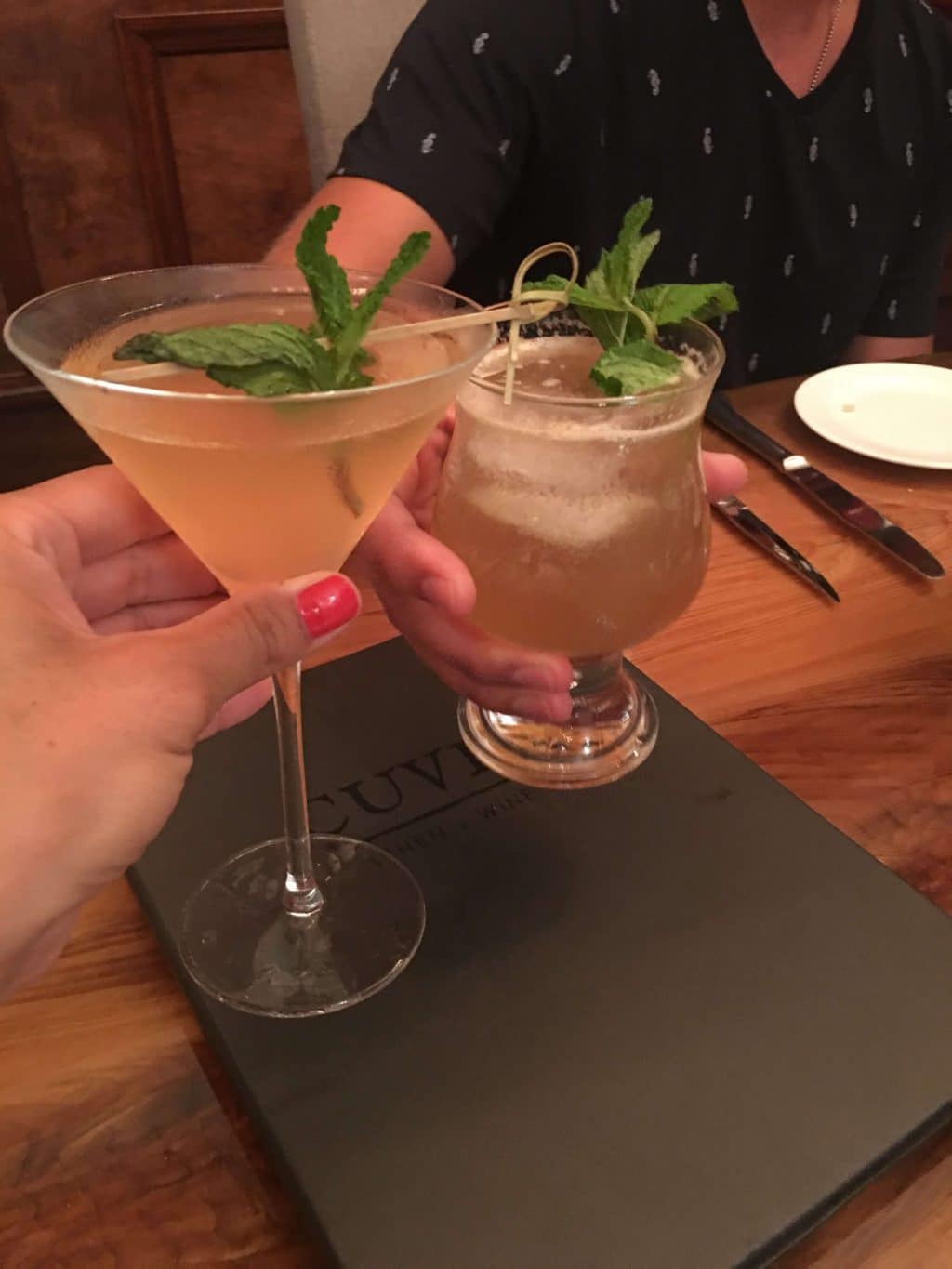 Bud and Alley's – In the heart of Seaside, this waterfront restaurant offers a variety of local seafood and southern favorites. (Get the Jalapeño Corn Bread!) Reservations are recommended here as they fill up very quickly. They also have a rooftop bar, pizza bar and taco bar that are all great for a quick bite. 


Goatfeathers – We always go here to get fresh fish. I think I was in there 4 times on our last trip and had great shrimp, grouper and flounder. Their stuff is very fresh and local. Grab some shrimp and have them season and steam it for you. Put it in a big pile on the table with their homemade cocktail sauce and your family will be happy campers. 


Shopping:


Silver Sands Premium Outlets– We always have a outlet day when we're at the beach. Usually the first cloudy or rainy day of the trip, we're at the outlets. They have a good selection of stores and a playground for the little ones. There is also a new Starbucks drive-thru in the parking lot and a new Chickfila right across the street. 


Destin Commons – They have department stores, regular stores like Forever 21 and H&M, boutiques and multiple restaurants from casual to fine dining. They also have a movie theater, bowling alley and splash pad, making it a great spot to take the whole family. 


Grand Boulevard – This is a fairly new development that is about halfway between the actual city of Destin and 30A. They offer many mall type stores, boutiques, restaurants and a movie theater. 


To Do:


Seaside – This is one of my favorite spots to go when we're in Florida. It's the location where they shot The Truman Show and it's just as idyllic as is in the movie. We like to go walk around, grab food from the food trucks, stop by the little shops and take the many opportunities to get great photos. There are several great restaurants as well, most needing a reservation. 


The Track– Race tracks, bumper boats and cars, mini golf and an arcade is sure to please your little (and big!) ones. Memorial Day – Labor day, between 9am-12pm, they have 2 for 1 tickets.

Big Kahuna's – This is a big water park in Destin that people love to go to. Between the beach and pool, we usually have enough time in the sun, but this is a fun spot if you're needing to mix it up. They sell day passes as well as season tickets. 

Baytowne Wharf  – This is a place you can stay, but we love to go for the nighttime activities. Fireworks, music, inflatables, movies in the park and much more, there is something for the whole family. You can check out the calendar of events to see whats happening during your stay. 


To Stay:



I think it's easiest to stay in a condo or house, especially with kids. It's nice to not have to eat out every meal and to be able to put the kids to bed and still have space to relax. That said, it's a bit more work for mom! When there's a dishwasher and washing machine, it means not as much relaxing, right? 


In the Destin area, we love the strip of gorgeous land along County Road 30A. It's east of Destin and runs along the gulf towards Panama City. My favorite spots along it are Santa Rosa Beach, Alys Beach, Seaside, Rosemary Beach and Watercolor. We stay in Santa Rosa Beach, which is about the closest to Destin, but still tucked away in the quiet. You get the amazingly clear beaches, but a bit more quiet than the bustling of Destin. 




What are your favorite southern cities to visit?