Today is all about a fun treat for Santa, as well as a DIY plate to serve him his goodies on!
I'm teaming up with a bunch of my blogger friends to share great tips for Christmas! And because we're all so grateful for y'all, we're giving away $300 CASH for you to spend. Preferably on yourself. So once you get down to the bottom of this post, check out everyone else's posts and don't forget to enter the giveaway!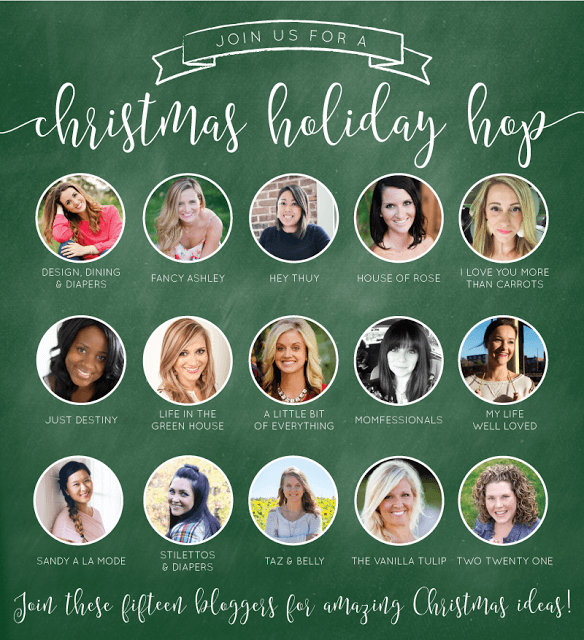 Let me start first by saying, this DIY isn't exactly infant friendly. Haha. I coated Lincoln's hand in green paint, while he challenged me with his little fists. It was a disaster. He wouldn't unball his hand and we ended up with a huge blob. But, I quickly got a baby wipe and decided to do it while he was nursing later in the day. Well, his hand was nice and open, until I put the paint on and tried to press it flat. What followed was a more hand shaped blob, at least, but then I had green paint all over my boob and shirt. But, getting my big boys prints down was very easy and quick.



It will be lots of fun to look back on this plate in years to come, even with the tiny hand blob! It's extremely easy to make, which I'm all about these days. Outside of the baby handprint nonsense, it took about 10 minutes. You'll need:


Ceramic plate: Mine is an oversized dinner plate from Target for $4.99.
Acrylic gloss paint: Michaels has tons of color options.


Once your design is finished, put your plate in the oven, then turn it to 300 degrees. Leave in for 30 minutes, then allow to completely cool before removing. Voila! It's a plate for santa, a fun craft for the kids and a keepsake for you to get teary eyed over when your kids leave for college.


Now, what are you putting on that plate? Santa hat brownies! These are super easy and will seriously impress your kids. Or the party you bring them to.


Toffee Nut Brownies:


1 box brownie mix, prepared according to package instructions
1/2 cup slivered almonds
1/2 cup semi sweet chocolate chips
1/2 cup toffee bits (Heath)


Make brownie mix according to package instructions. Pour half the batter in a greased 9×13 pan. Sprinkle almonds, chocolate chips and toffee bits in pan and top with remaining batter. Gently smooth with a rubber spatula and bake according to brownie instructions. They will usually take a couple more minutes with the filling, but watch them!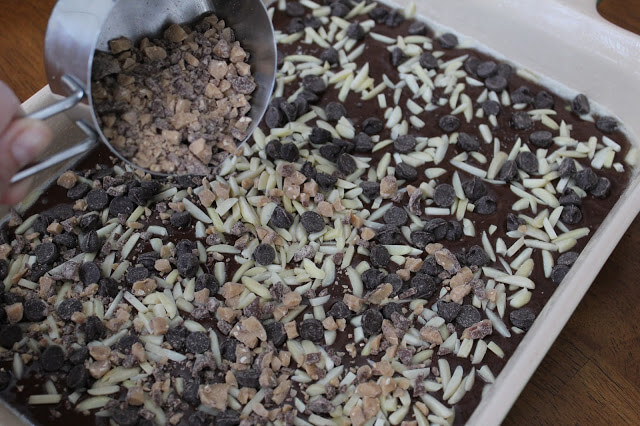 After baking, allow to cool completely before cutting into triangles. Pipe a dot of white frosting for the top of the hat and a row of dots across the base. You can use the Wilton cookie icing (Target has it!), or a jar of frosting in decorating bags or a ziplock bag with the corner snipped off.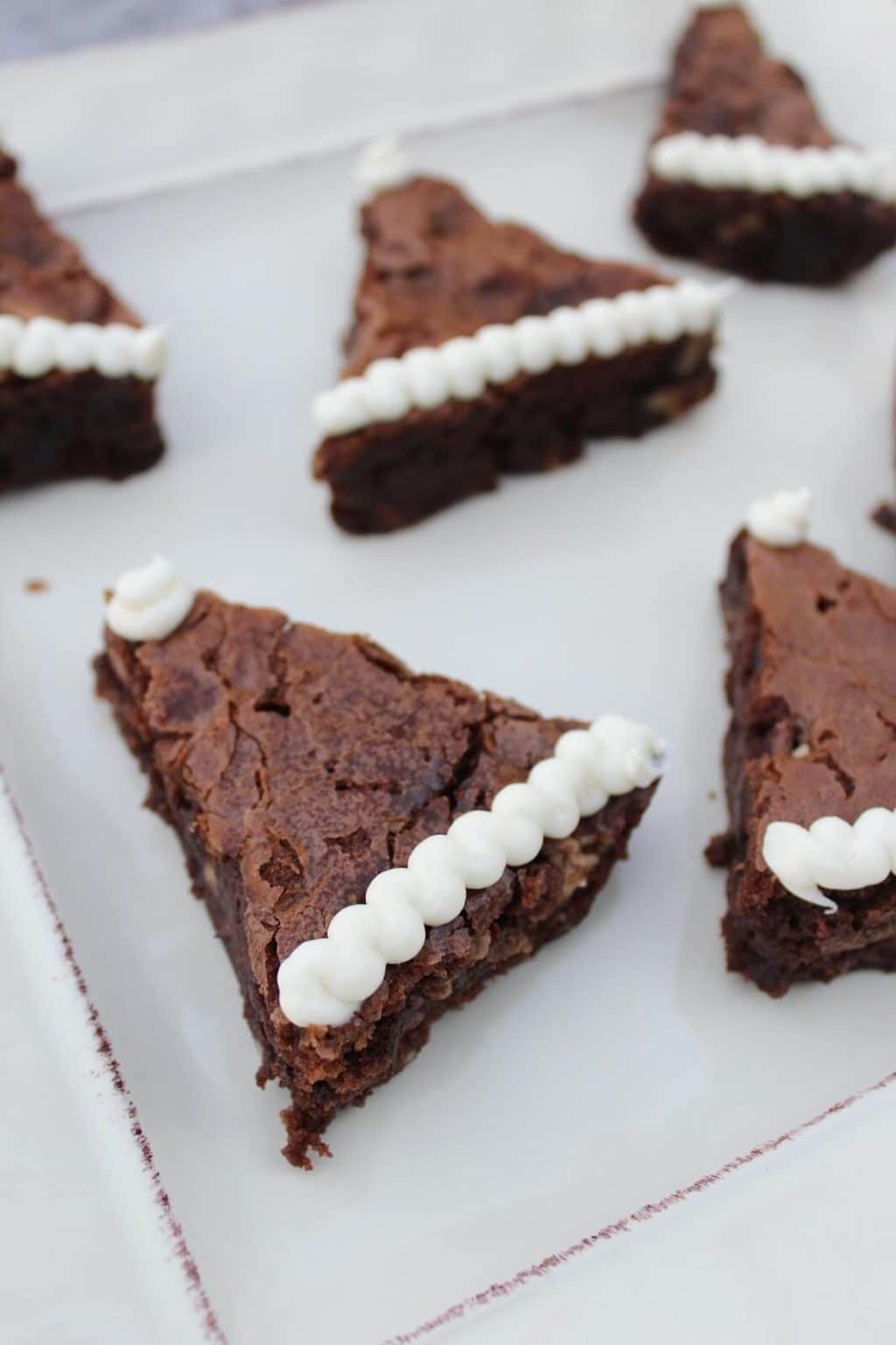 These are great for any last minute party or company coming over, too. I highly recommend making them in the morning and eating one warm, with your cup of coffee.
Ok, ready? Here are all the other spots you need to check out today! Seriously, these are some great ladies with fabulous tips for you!


Gift Wrapping Idea | Thuy at Hey Thuy
Gift Wrapping Idea | Ashley at Fancy Ashley
What To Wear | Sandy at Sandy a la Mode
Gift Guide – Women | Chelsea at Two Twenty One
DIY Gift Idea – Teacher | Destiny at Just Destiny Mag
DIY Gift Idea – Bestie | Taryn at Design Dining and Diapers
Gift Guide – Men | Heather at My Life Well Loved
Gift Guide – Kids | Erika at The Slaughters
Stocking Stuffer – Kids | Jennifer at Life in the Green House
Christmas Pajamas | Ashley at The Vanilla Tulip
Kids Craft | Andrea at Momfessionals
Kids Craft | Ashley at I Love You More Than Carrots
Free Printable | Kristin at Taz + Belly
Cookies for Santa | Molly at Stilettos and Diapers
Holiday Decor Tips | Mandy at House of Rose