I really don't miss an opportunity to dress my kids up in adorable matching clothes and take their pictures. When A Personal Thing sent me these shirts, I started itching to bribe my boys to sit with some Easter eggs and take their pictures.


Case in point.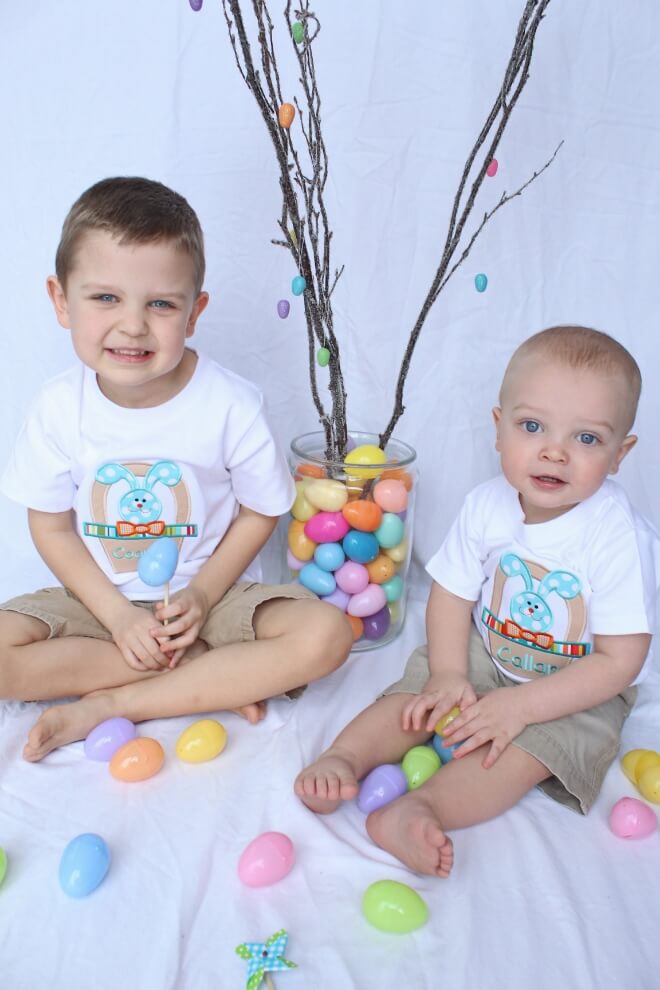 As you can imagine, it turned into more of a giggle fest and a "Mommy blow this pinwheel because I'm going to laugh hysterically" party.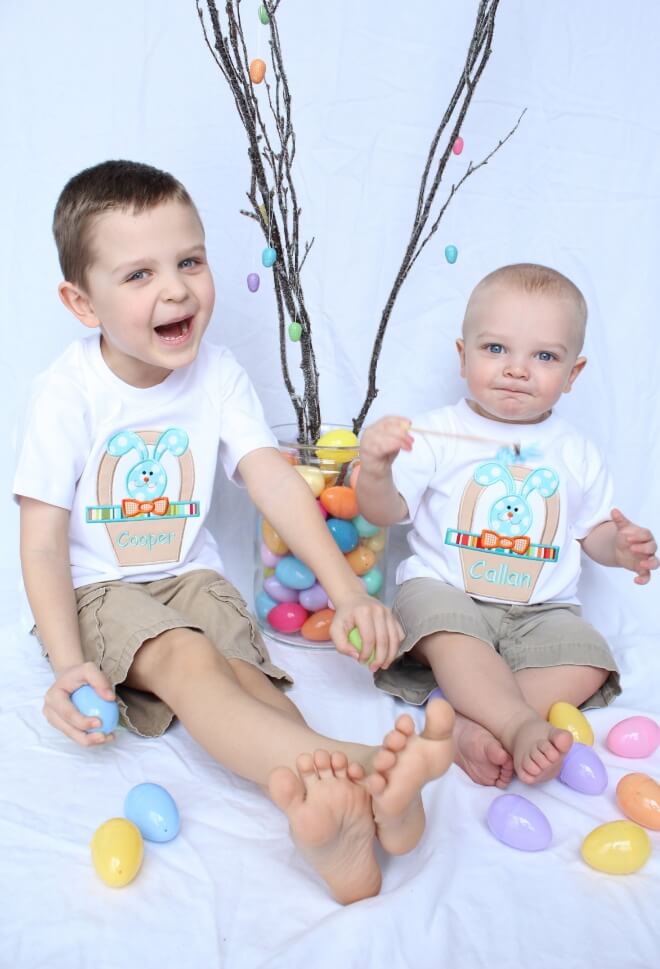 And then there's Cooper. My ham. I think the pictures he begs me to take are going to be serious ammunition for good behavior in high school.

This one is a tiny poser. Quite literally. He isn't nearly as well behaved as he's letting on here.

The boys will be wearing these shirts today for our annual neighborhood Easter egg hunt. I always host it and although it's 17 kids and lots of work, it's always a blast.


If you're looking for personalized clothing for your kids, you MUST check out A Personal Thing! Holiday, big brother/sister, special event, you name it, you're covered. The prices are extremely reasonable and Jenny was a pleasure to work with. I already placed an order for special pieces for summer!


You can find my easy tutorial for the Easter centerpiece used in the pictures, here.


Happy Easter, everyone!


All opinions are my own. I was sent 2 shirts as shown above. I was in no other way compensated.