7 easy family meals for you to try this week! Chicken, meatless, seafood and beef choices to add good variety to your meal plan.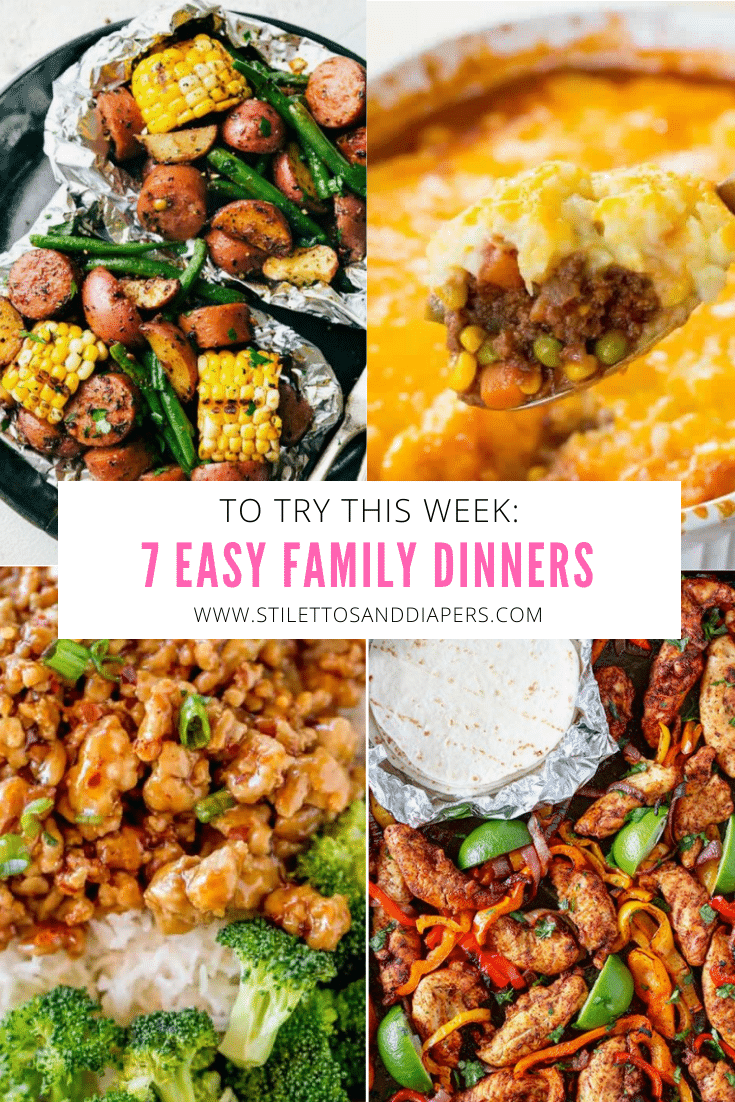 I love meal planning and making sure we have good variety in our menu. This has been especially important for me as we've been home so long without much eating out! These recipes are all easy, get good reviews from my kids and are great to mix into your menu. The variety is enough that you could use this menu for the whole week!
7 Easy Family Meals to Try This Week:
This one is super simple and can easily be made with regular chicken breasts as well.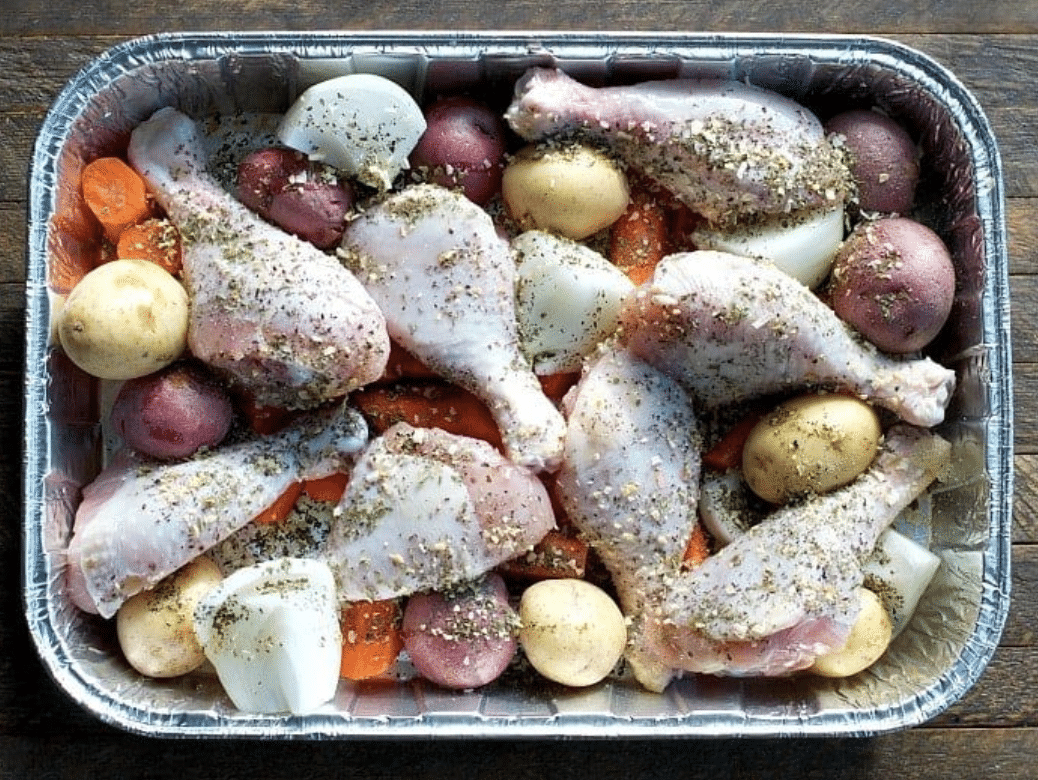 I have also made this recipe using shrimp and it's just a big of a hit! Serve this with all the fajita toppings and cleanup is an absolute breeze.
I love foil packet meals and they are super easy to add in any veggie you like. I use a milder sausage for the kids and a spicy andouille for the grown ups.
This is a recipe I started making when we did Whole30, but kept making because it's simple and delicious. If you're not a sweet potato fan, you can easily swap for regular white potatoes.
What a great copycat recipe of the Panda Express orange chicken, without all the fried breading. Serve over rice with a side of beans or broccoli and your kids might not ask for Chinese food again!
If you're looking for comfort food, look no further. This dish is delicious and it even turns out great with the Banza chickpea pasta.
I grew up eating Shepherd's Pie, so this one is close to my heart. I love how easy, yet super flavorful this recipe is and it's a great one to make ahead.