I love wearing a bikini to the beach or pool, but if you're anything like me, I feel like most of the time a 1 piece is just more practical. I don't want to have to stand just so or feel like my bits and pieces are falling out as I wrestle some soaking wet kids out of the pool. I have 2 one piece suits I bought last year, that I loved wearing and felt good in. Not like I was wearing a tent!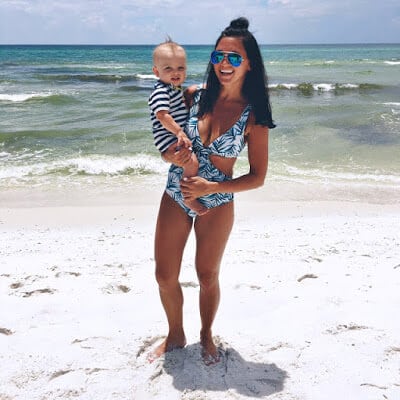 They're both sold out, but I would love to add another to my collection this year. I found so many amazing options that are totally adorable, perfect for kid chasing and not your mom's one piece!


Happy Friday, y'all!