This week is flying by around here! This look was from our first really cool morning, almost 2 weeks ago. Now it's downright cold here in the morning...well, if 50 is downright cold to you. I absolutely love this ruffle front dress and it's on clearance for under $20 right now! If you don't have a denim jacket, get one yesterday. I live in it during fall and spring transitions and it will work nearly anything, from your sundress to your yoga pants. I feel like I NEED this denim jacket with ruffles on it!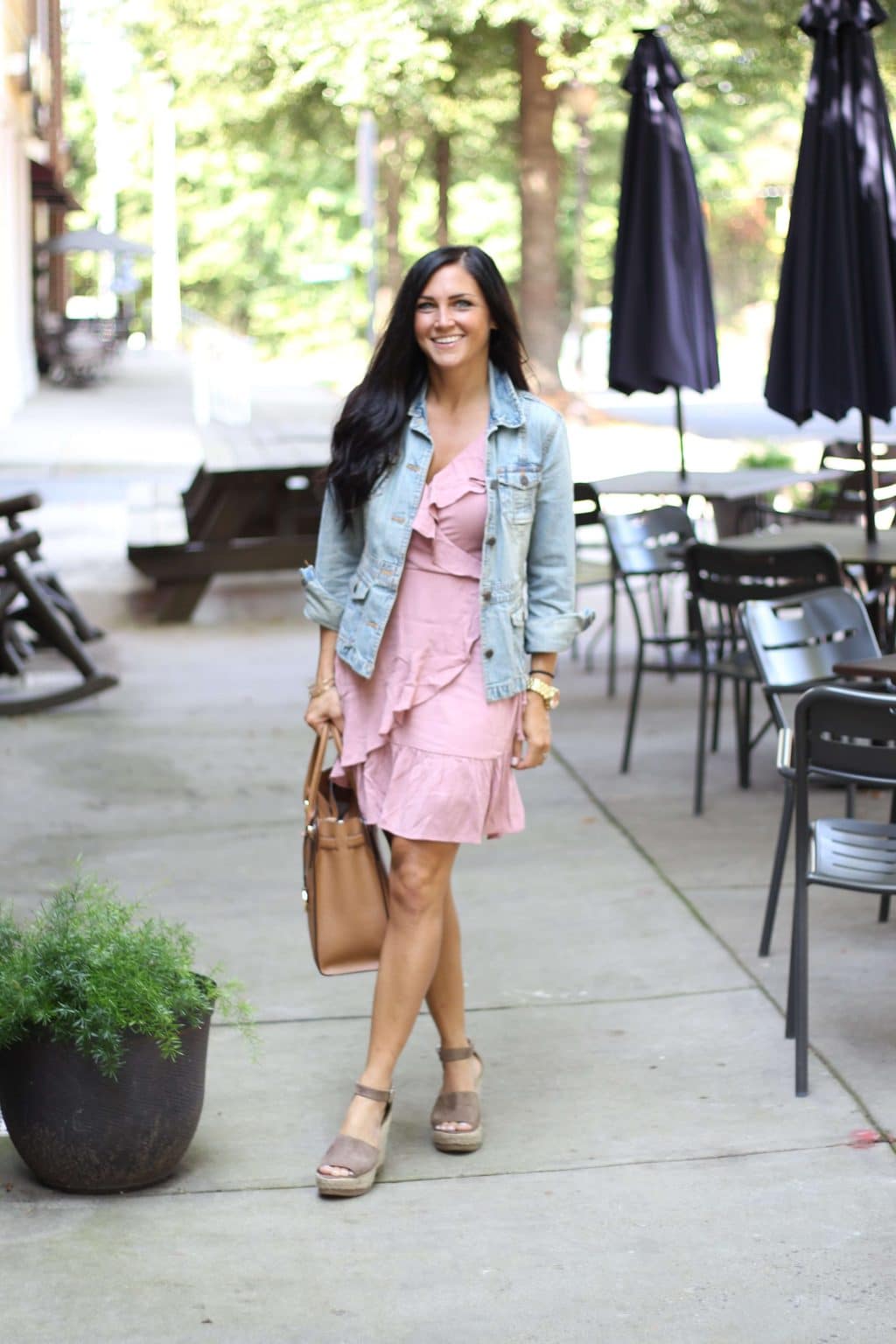 Ruffle Dress | Jacket | Bag | Wedge Sandals (on sale!)

Head here to check out my new fall wishlist! I want so many things that I'm going to have to pace myself this year!