One things for sure, I love bringing a neighborhood together for some fun! We built our last 3 homes in neighborhoods under construction and it's always fun meeting everyone. We did plenty of stuff when we lived in North Carolina, so I wanted to make sure we did a lot of the same things when we moved here. Last month, we had a fun block party that turned out great and had about 100 people join. One of my favorite ways to have a little festive fun with neighbors, is to BOO them! With each person BOOing 2 more, it spreads quickly. There is still time to get it started in your 'hood this year!
What you need to BOO your neighbors for Halloween
Start with 2 buckets, baskets, or whatever you prefer to fill. I grabbed these pumpkin buckets at Target for $1. The filling can be as elaborate or as simple as you'd like! I knew who I was giving these 2 buckets to, so I added in wine for the parents, Trader Joe's pumpkin Jo-Jos, some gummy bats, Halloween shaped pretzels, pencil erasers, bubbles and glow stick necklaces for Halloween night. The Target dollar spot always has some good options!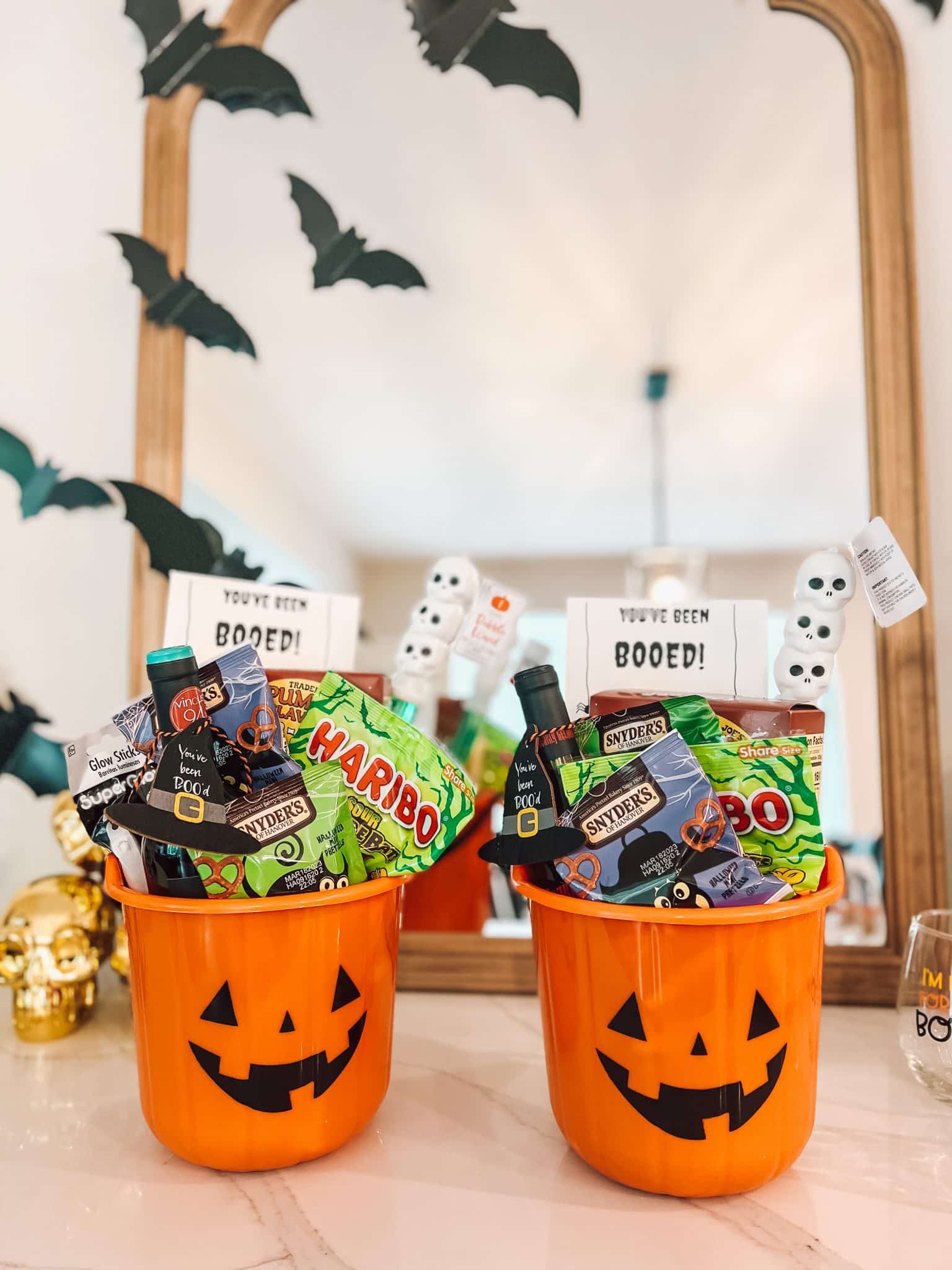 Next up, you need a printable with instructions on what to do and a sign for people to put in their window or door. The sign indicates that house has already been BOOED! I made this printable this year that you are welcome to save and print on regular 8.5 x 11 paper or card stock. Just cut it down the middle and stick in your bucket!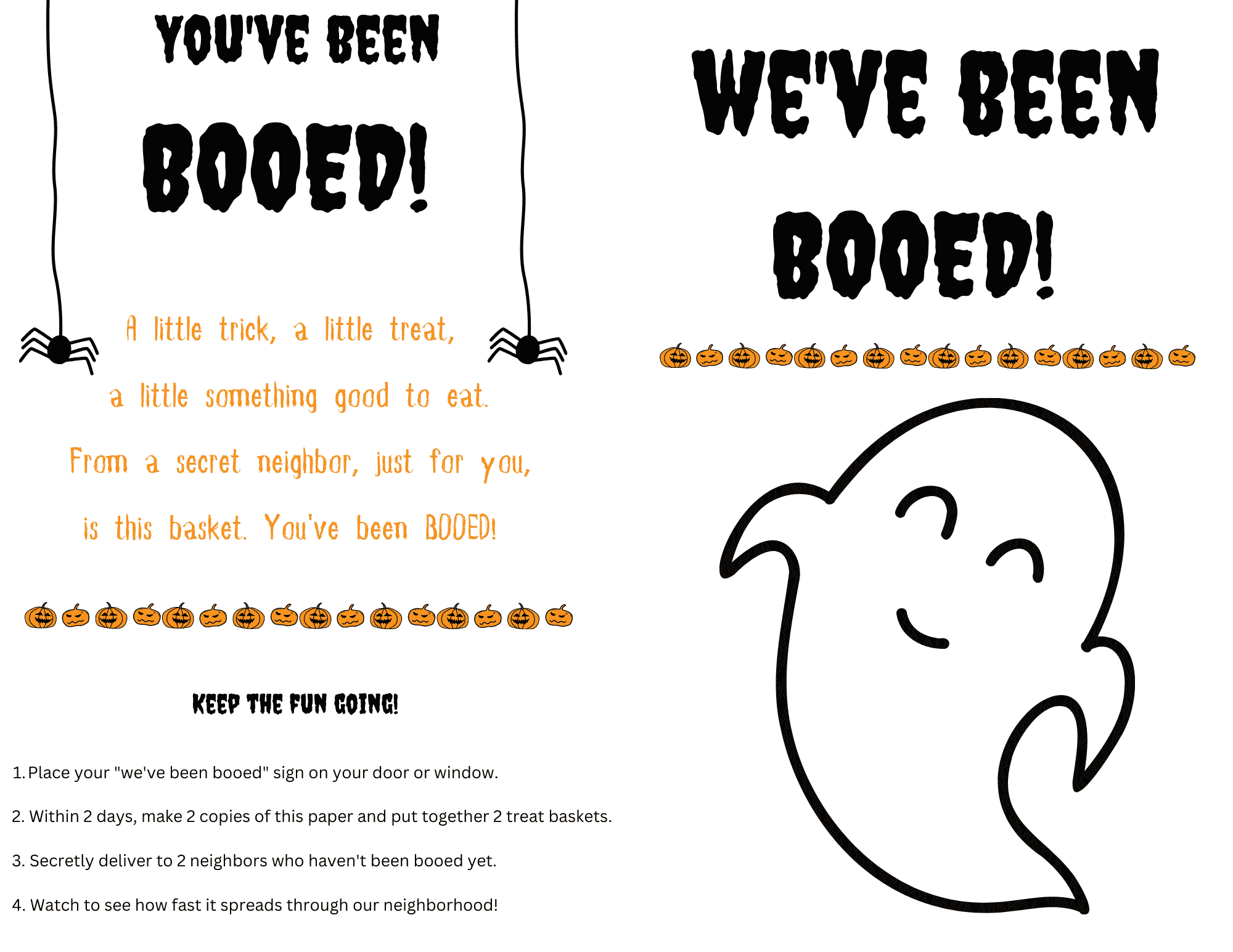 The most fun part for my kids, is the delivery. Last night we rode around on my neighbors golf cart and delivered her 2 and my 2 buckets. Wait until it's dark and let the kids ring and run! It makes for a super exciting night that brings the kids in on the fun.
Hope y'all start this tradition in your neighborhoods! Happy BOOING!