Last year, I made this super simple Easter Centerpiece. I love spring and all the bright colors that come along with it, so it's only natural that I go a little Easter decorating crazy. While there are a few snowflakes falling out my window this morning, I decided last week that it was a fine time to bust back out my plastic egg filled decorations. Only problem is, since the move, I can't find those pretty sticks I had in the original picture. Some random tree branches and some silvery spray paint did the trick just fine, though!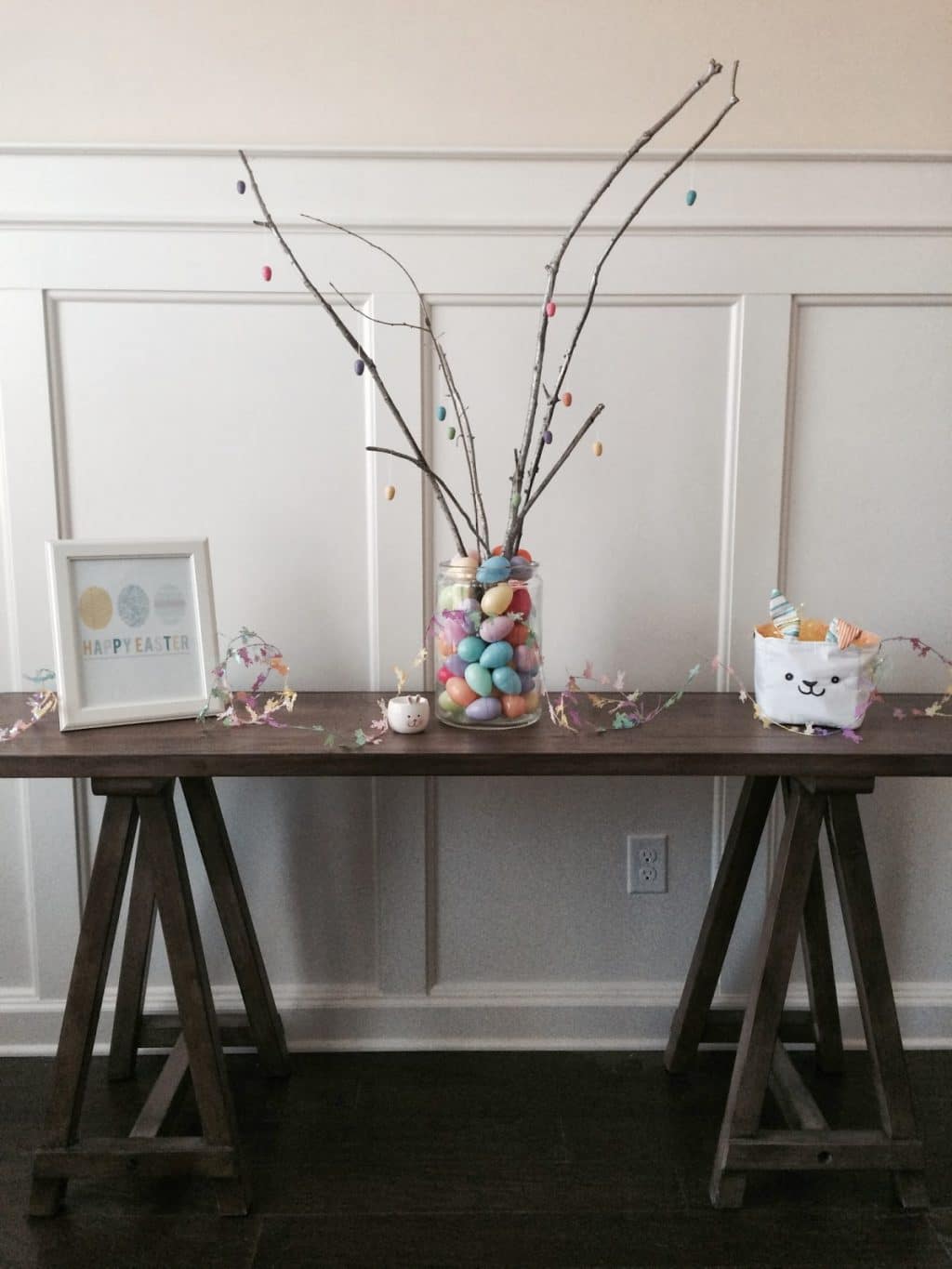 A Pinterest printable, my child's Easter basket, bunny garland from Michael's and a little bunny from the Dollar Spot finished the look of my table. I'm so happy my house is feeling like spring, even though outside is far from it!


I'm sure you have everything you need to create this easy centerpiece. You can find the original tutorial over here! Happy Spring!